Chamber Day at Divers Day (w/pix this time)
---
---
[ Follow Ups ] [ Post Followup ] [ California Scuba Diving BBS ] [ FAQ ]
---
Posted by Chamber Day 2003 Committee on March 21, 2003 at 10:33:38: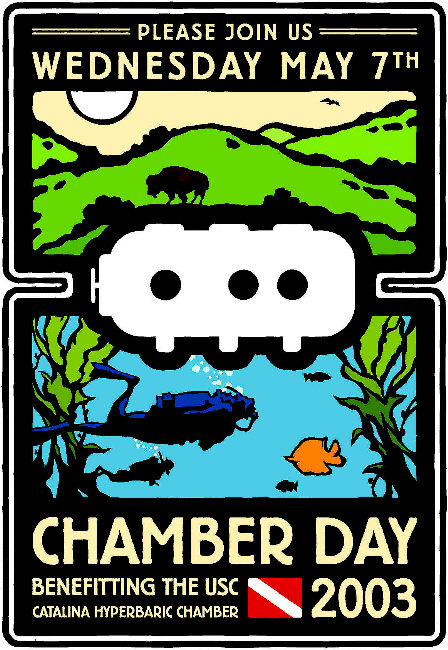 Hope you'll be planinng at attend Divers Day this Sunday at the Aquarium of the Pacific in Long Beach. And if you are, please plan on stopping by the Chamber Day 2003 table (I think we're up on the second level) and saying hello. While visiting, you can also:
• Sign up for a boat (including the Flying Dutchman)
• Buy daytime rafle tickets
• Sign up for Chamber Evening (held at the Aquarium)
• Contribute to the Chamber Challenge
Hope to see you there!!!
Ken Kurtis
Chairman, Chamber Day/Eve 2003


---
---