Posted by Max Bottomtime on June 19, 2006 at 14:32:42:

Date: June 19, 2006
Dive Location: Marineland
Buddy(ies): Solo
Time: 11:42
Bottom Time: 52 minutes
Max Depth: 61'
Vis: 0-2'
Wave height: 1-3'
Temp at depth: 54F
Comments: Last day of vacation. Tomorrow I rejoin the work force. I decided to get in one last dive before setting my alarm clock for the first time in 2 1/2 weeks. I slept in, then headed over to Marineland. Reports from the weekend sounded pretty good. Not any more. The vis off the Point was two feet at best. There were spots where it was near zero.
I kept the dive short so I would have enough air to make a really bad exit, just in case. It took three attempts, but I made it out without falling down. I added a few pieces of fake coral to the new Monument, picked up trash and found where some idiot had thrown my hose over the fence. Since I have to work tomorrow, I guarantee there will be stellar conditions.
Out of focus Hopkin's Rose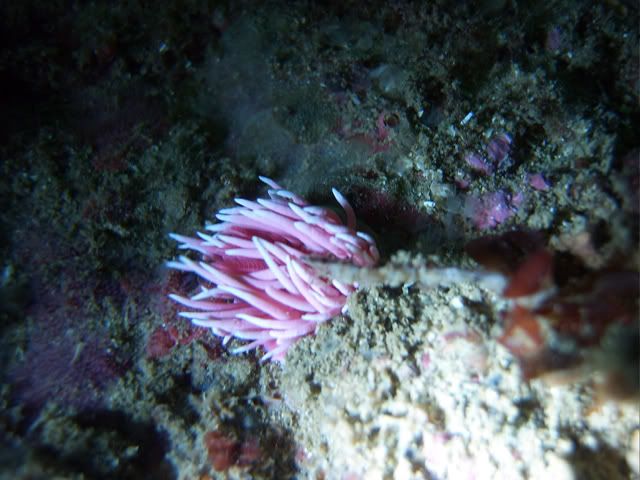 I did manage to find a new (to me) nudibranch, Thordisa bimaculata.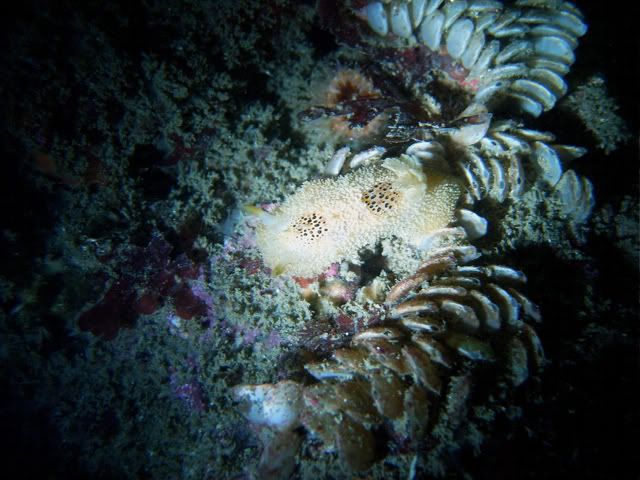 Monument coral

Sharp plexiglass from Baja Reef. I know. I sliced my hand.