Posted by Max Bottomtime on August 10, 2006 at 19:58:49:

Date: August 10, 2006
Dive Location: Marineland
Buddy(ies): Solo
Time: 3:08
Bottom Time: 1:06
Max Depth: 52'
Vis: 10-12'
Wave height: Zero
Temp at depth: 56F
Surface Temp: 62F
Comments: A couple of firsts today. I walked into the water and then put my fins on...at the Point! It was a lake, and the vis was good enough to see where I was stepping so I didn't have to sit on a rock and tear my drysuit. Also, I found the largest Pacific Electric Ray I've ever seen. It was about 4 1/2 feet diameter. I tried to take a picture but he was startled and swam away. I felt like ScottFiji chasing after an animal for some video. :)
Now that destruction has begun at Marineland the lower gate is no longer locked at 4:00. I took my time and had a nice, relaxing dive.


Doriopsilla albopunctata, or Dorito for short.

Dos Doritos

Monterey dorid getting over the hump

Watch where you're sticking that thing.

The one that got away.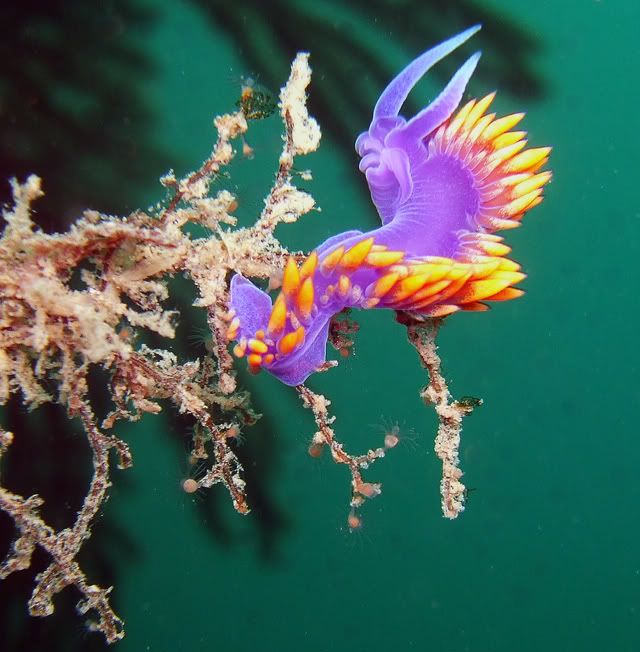 Hang in there, Baby.

Two of my biggest fans.