Posted by Max Bottomtime on August 19, 2006 at 12:25:00:

Date: August 19, 2006
Dive Location: Marineland
Buddy(ies): Evil Jeff Shaw
Time: 6:22 a.m.
Bottom Time: 1:22
Max Depth: 56'
Vis: 15'
Wave height: 0-2'
Temp at depth: 57F
Comments: Jeff and I decided to get in an early dive before Merry and I drove down to San Diego. I didn't realize how late the Sun comes up in August. We arrived at the gate a little before 5:30 and it was too dark to see the numbers on the lock. Thanks to Jeff's dive light we made it in, checked conditions, suited up and were on our way down the trail just as it was getting light enough to see our way. We also got to hear two owls calling to each other, then watched one of them fly by.
We had an easy entry from the Point and decided to stay shallow. I remember why I like to head into deeper water at Marineland. There isn't as much life above forty feet as below. We did find a few interesting critters including a Rockpool Blenny, Horn shark and Bruce, the plastic attack shark.
The best part about diving this time of day was that after an hour and a half in the water, we were done for the day before 8:00.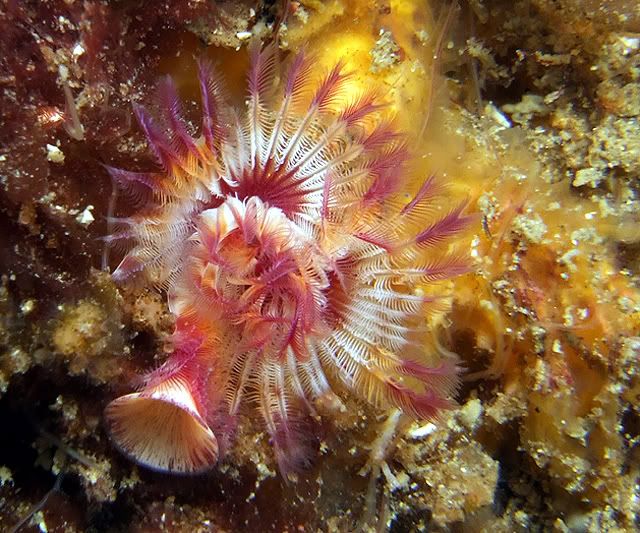 Serpulid worm, Serpula vermicularis

Menage LeMon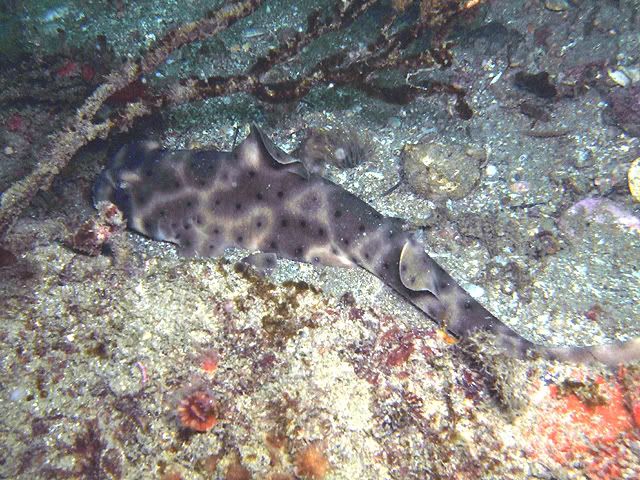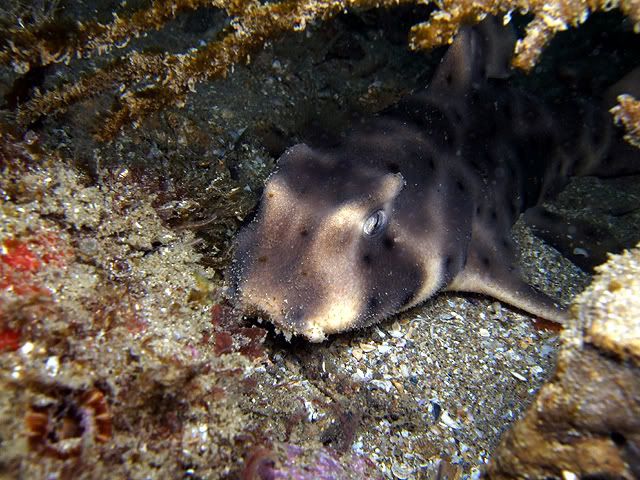 Horn Shark

Nudi lovin'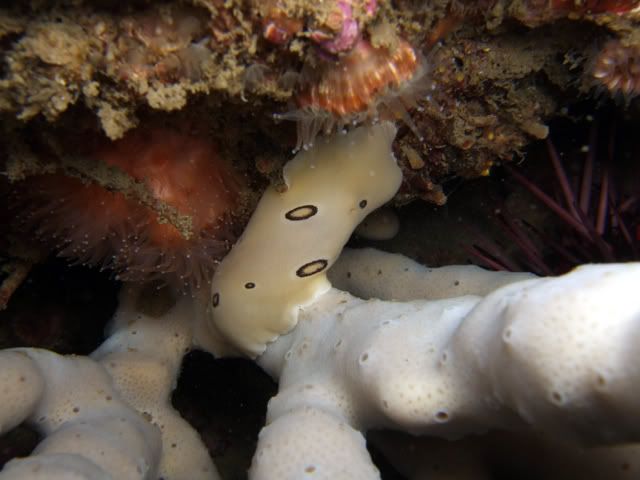 Finger sponge with a San Diego dorid hiding out.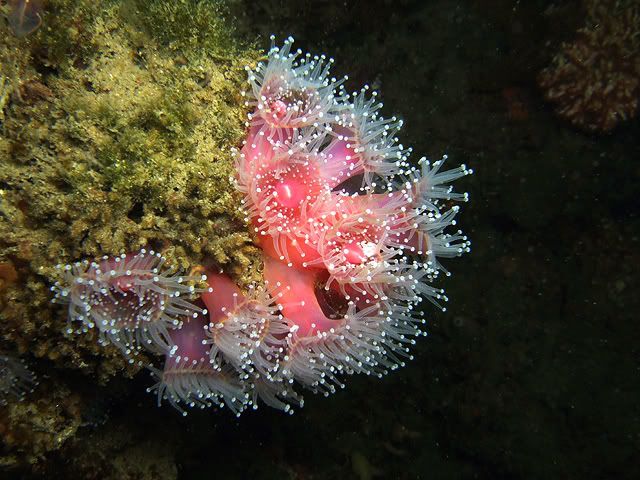 Clubbed tip anemones, Corynactis californica

Spanish Shawl gymnastics

Blenny Goodfin

Lightbulb tunicates

Limbaugh's Cadlina

White cucumber looking very soft coralish

Don't bite me!