Posted by Patrick on January 30, 2007 at 23:22:07:

A meeting at Channel Islands National Park headquarters required a round trip to Ventura. The intensity of the rainfall on the trip up was truly amazing, and as much as So. Cal. needs precipitation, the thought of what the runoff was going to do to coastal and island visibility (Catalina was under flash flood watch!) was a bit depressing. Yet when the deluge blew through, the conditions that were left behind were quite striking. There might be hope for reasonable conditions.
Presented are some views from PCH: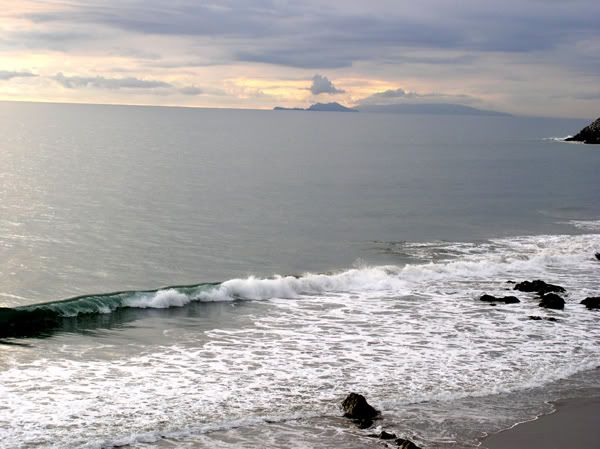 Anacapa & Santa Cruz Islands from Deer Creek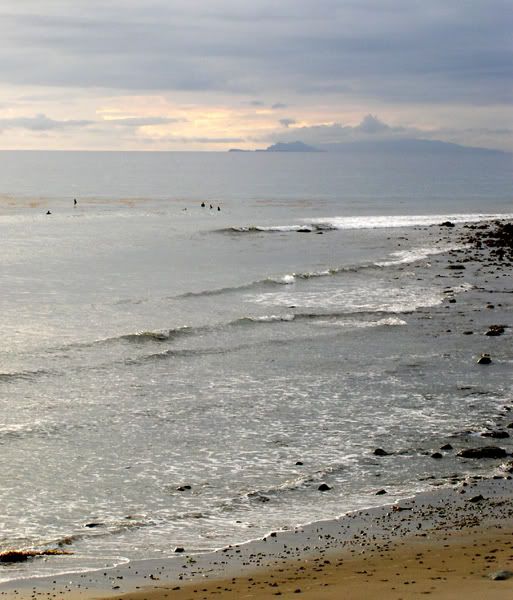 Ventura-LA County line with Anacapa & Santa Cruz on the horizon
Surfers @ the Ventura-LA county line with Anacapa & Santa Cruz on the horizon
Nice water @ Big Rock
Santa Monica Bay from the "Bu to El Segundo
I saw these stickers on the lane dividers at PCH & Canyon - Googled them when I got home and found some darned good music.
Stay wet