Posted by Ian on April 04, 2007 at 21:53:58:

In Reply to: Viz is back! posted by Capt Jerry, Dive boat Magician on April 04, 2007 at 19:25:30:

The viz is indeed back, Jerry! What a fantastic day! Thanks to Jenny, Dawn, Tom and Jerry for another incredible day aboard the Magician!

We did three dives, today.

The first dive, at Ship Rock was nice. The viz was probably 25 to 30 feet. We saw a VERY large Lingcod, but, alas, the photo was too dark to resurrect.

We did see one of the larges nudi- egg-ribbons I've ever seen. This one must have been three inches across.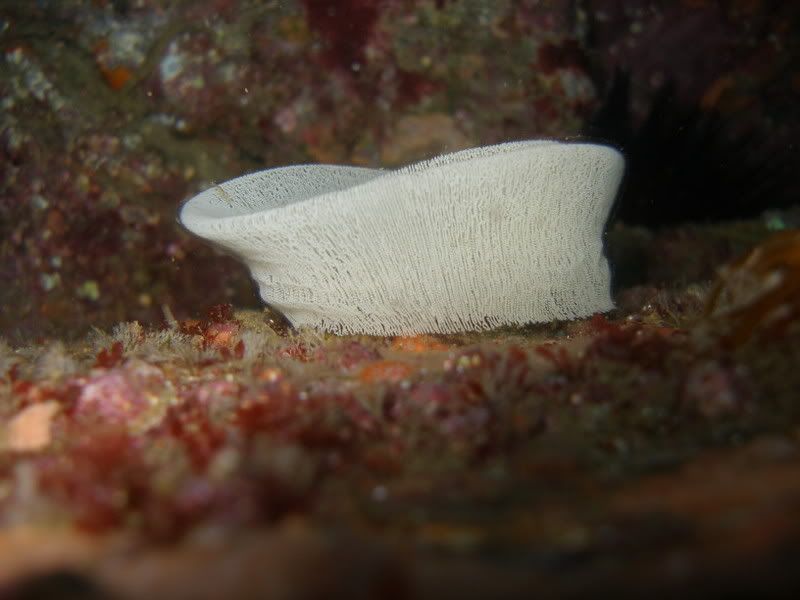 Not only is the viz back, but the kelp seems to be growing nicely, too!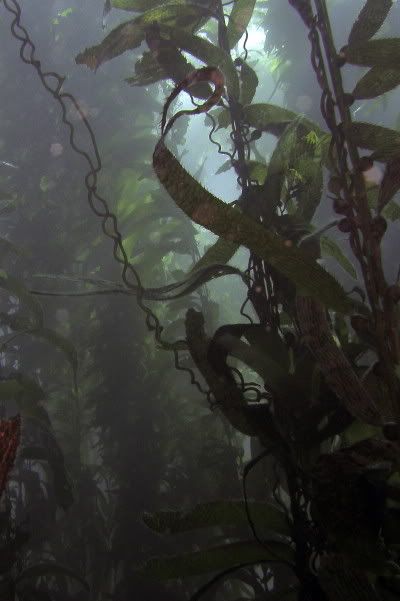 …and…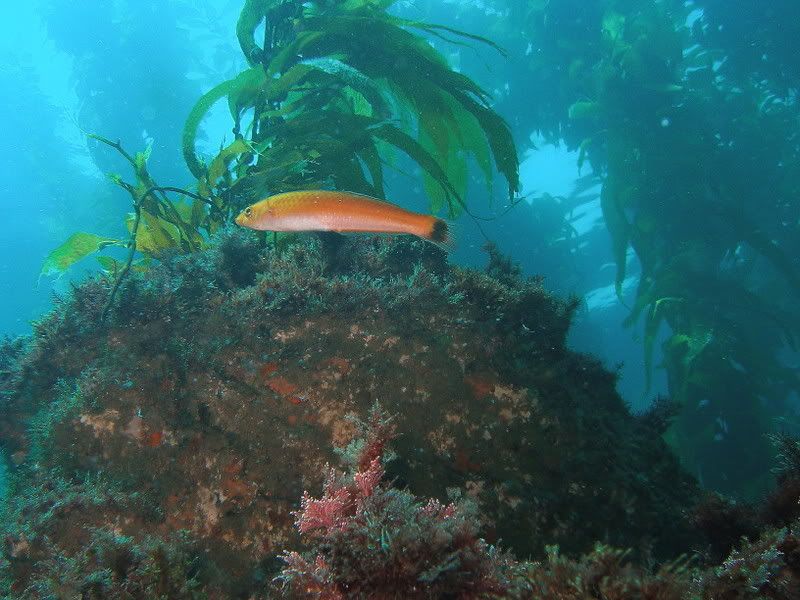 The second site, Arrow Point, was probably one of the best dives I've ever had! The sky cleared enough to see some sun and the viz jumper to 60 feet, easily! I managed to see four species of nudibranchs on this dive. Unfortunately, the photos were not so hot.
I saw, but did not get decent photos of:
Porter's chromodorid (Mexicromis porterae)
Trapania velox
…a not-so-hot photo of a Navinax…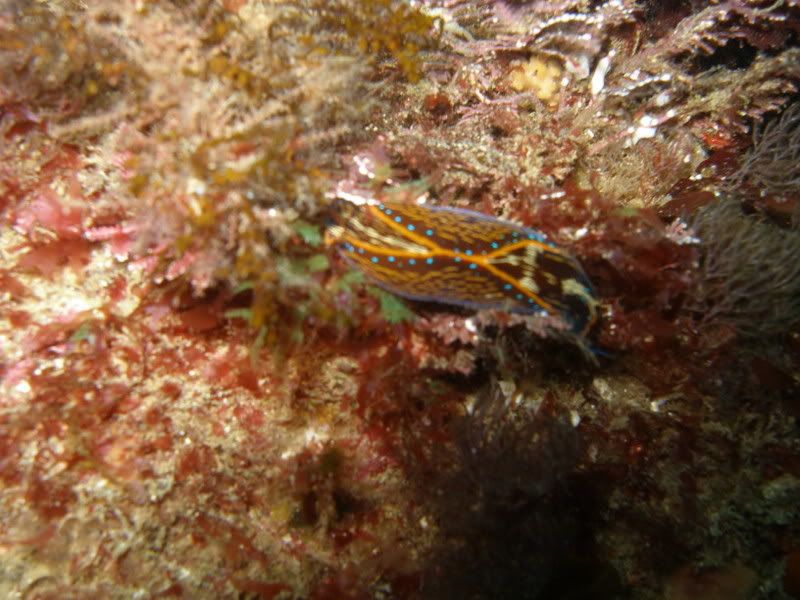 I got a few decent photos of a Flabellina iodinea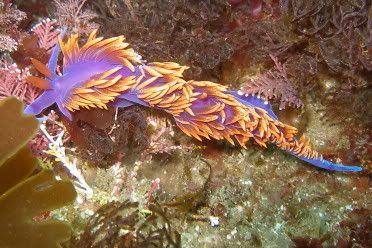 …and a nice shot of a baby Horn Shark (about 18" to 20" long)…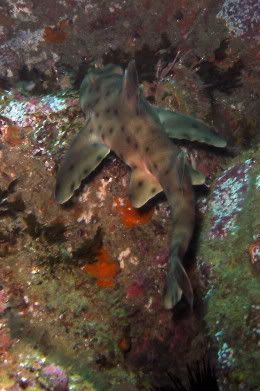 …and one of the cleanest looking Kellet's Welk I've seen that was alive…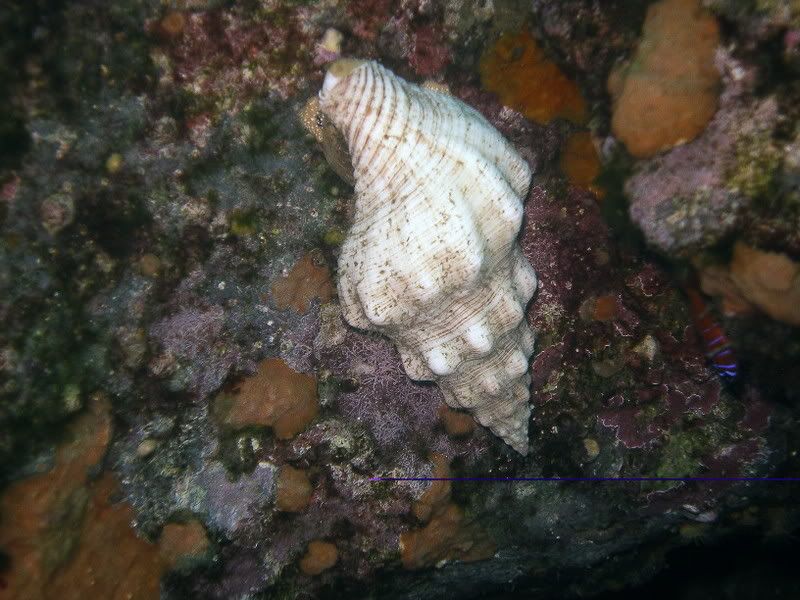 …and, of course, the usual Garibaldis…

…and this "In your face" guy…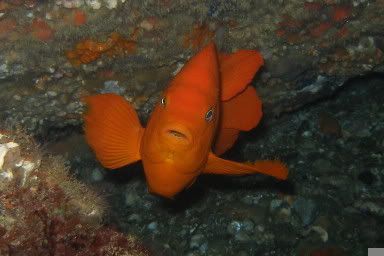 The third dive was at Indian Rock. The overcast returned, the water seemed a bit colder (57ºF at depth for all three dives). But, it was till a good dive to finish off the trip with!
…another "In your face" character…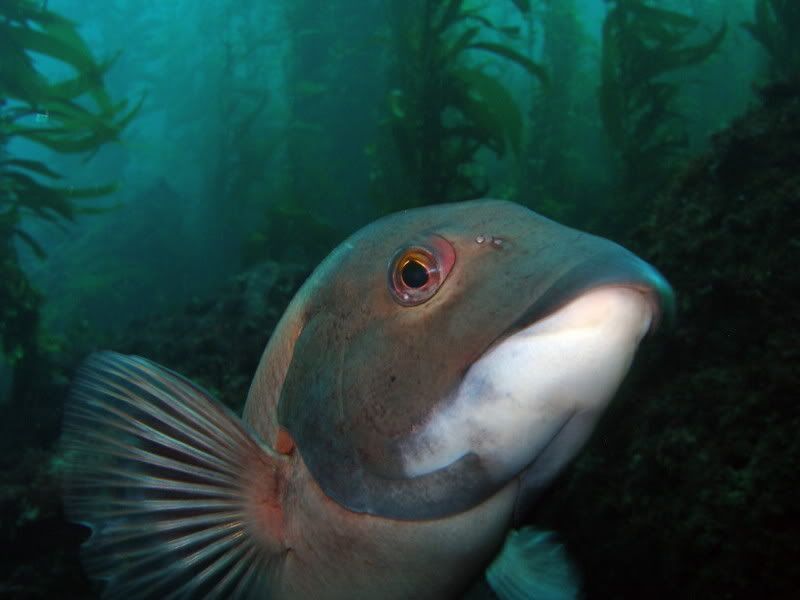 …the first electric ray I've seen in the "wild"…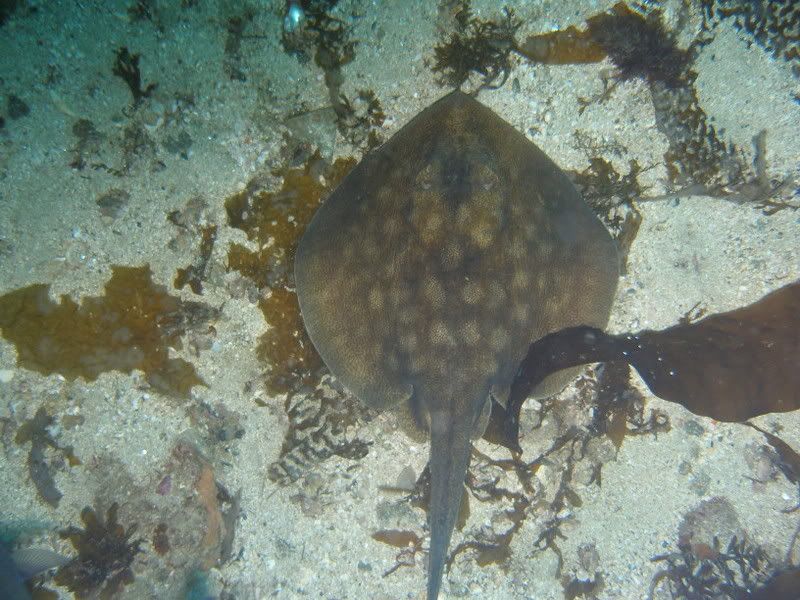 …and a little Black-eyed Goby that seemed to enjoy posing…

I'm beat. I haven't even D/L'd the computer or Laura's photos yet (she took 142 today! Thank G-d for digital!). That'll wait for tomorrow, I think. The photos and bragging about the viz is as much as I can manage tonight.
Jenny: thanks for all the food, the dive and the friendship.
Tom: having you on the dive platform at the end of each dive is a real treat. Thanks for your help and your attention.
Dawn: We really enjoyed meeting you and having you as our DM for the day! I look forward to diving with you again…SOON!
Jerry: Thanks so much for making us feel so welcome and for picking just the right spots! We'' see you on May 2nd for Chamber Day, if not sooner! I'll see if I can put together a Seiche Disk for the next trip. That way, we'll be able to really measure horizontal visibility! ;^)
Ian Wilson