Posted by Max Bottomtime on April 08, 2007 at 15:21:01:

Wow! Just wow! Merry and I went with Scott and Margaret Webb to the wreck of the Avalon this morning. It's been awhile since I've seen blue water, but there was plenty to see today. The swell models predicted high surf, which was correct. I expected to see the green plankton-filled murk, but as we motored along the westside of Palos Verdes the water was a consistant blue. Margaret had to check the temperature on her computer to make sure she wasn't in Cozumel.

Scott rolled in and we were ready to visit the wreck.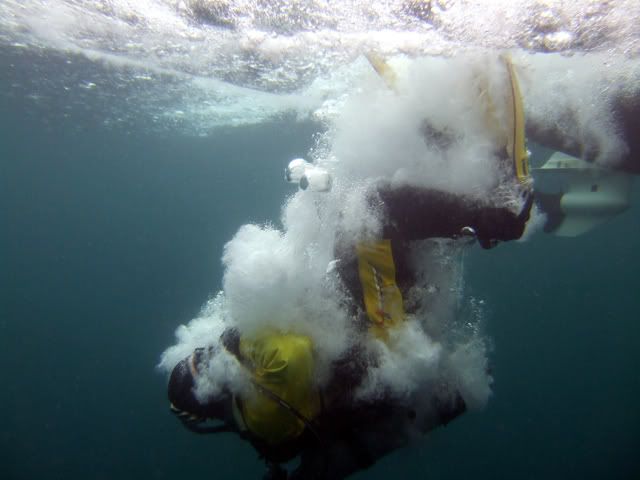 We were all smiles as we found great vis of 35'+ on the bottom.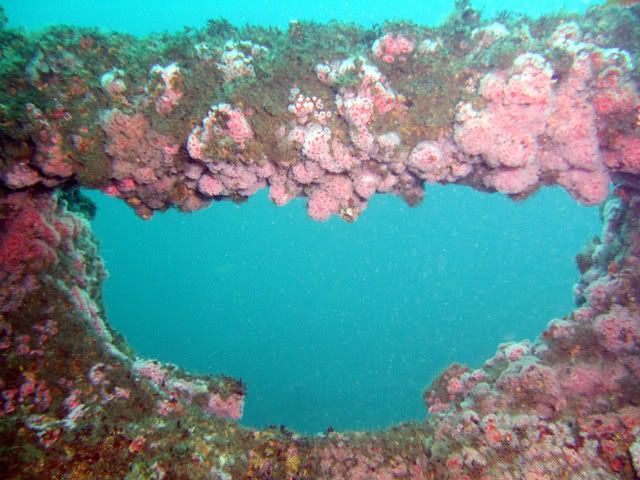 A Rubberlip surf perch cleaning station hovered next to the wreck while a single seniorita cleaned up.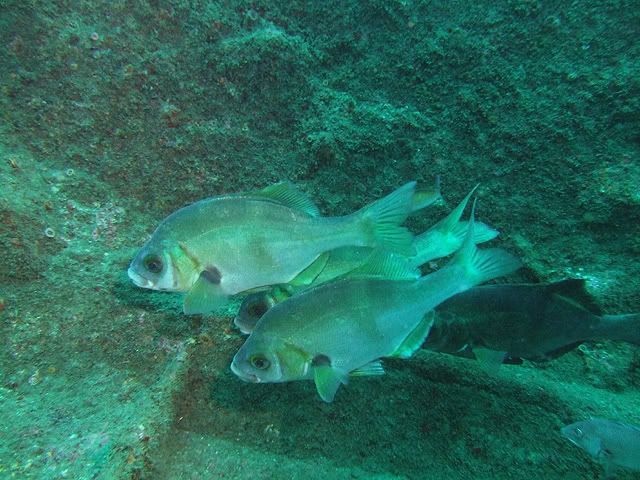 I was having so much fun in the great vis that I forgot to set my camera in macro mode. I have a lot of fuzzy nudis and dock shrimp to delete. We did find several Cadlina luteomarginata nudis mating and laying eggs on the nearby rocks.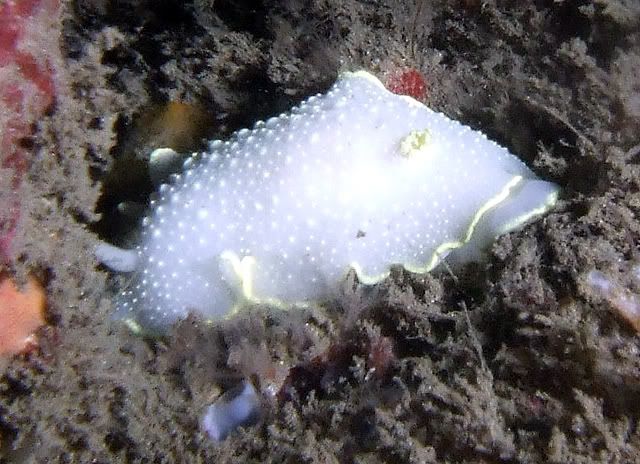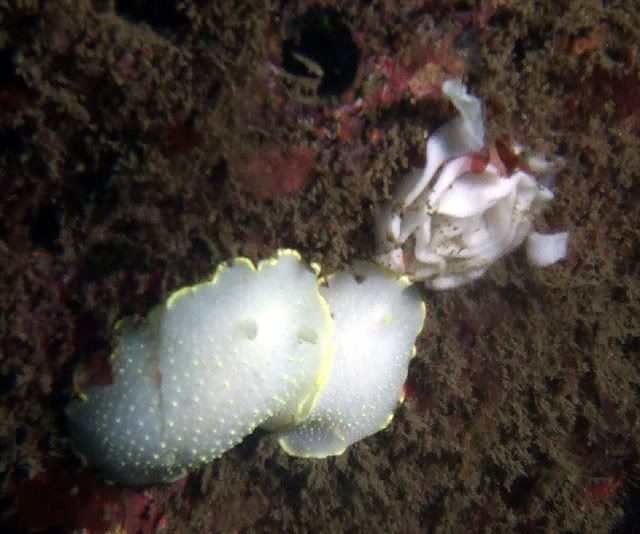 I thought I saw a train coming down the tracks until I realized it was just Margaret.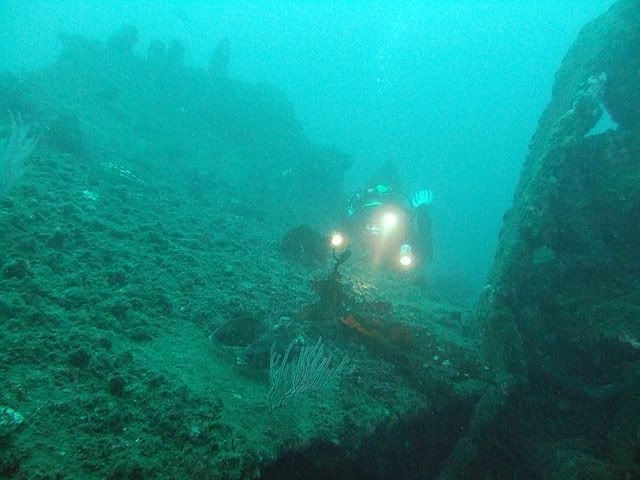 The wreck is covered by several fish species, anemones, nudibranchs and sponges. When the vis is this good there is so much to see.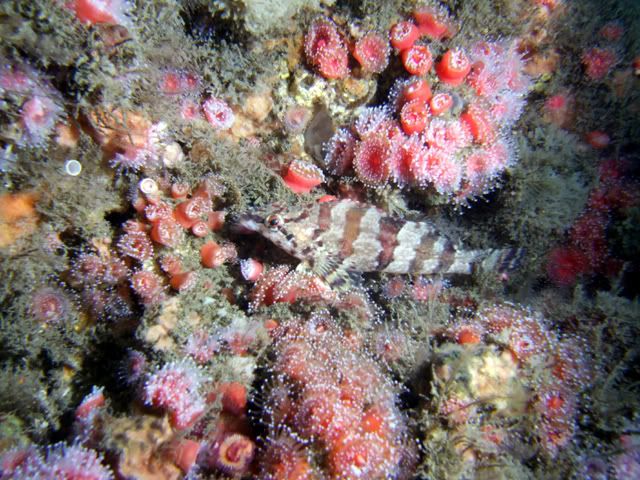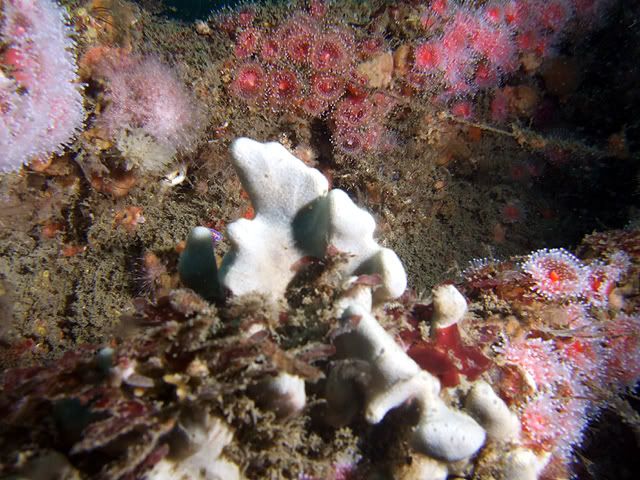 All good things must end, and so we travelled along checking out the rest stops.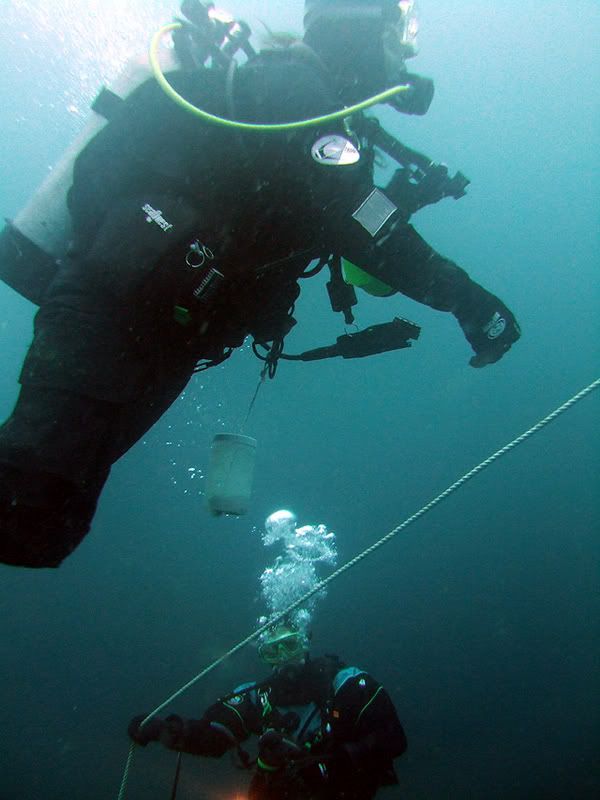 The wind came up so we cancelled our second dive. After arriving back at King Harbor Marina the wind died down, naturally. It was a beautiful day for a dive, though. In fact, it was nice weather for ducks out there.