Posted by Patrick on May 14, 2007 at 20:49:23:

Geeze, what are you all doing to me?

The MK made a trip to Anacapa on Saturday with her re-done power plant and new gages. The crossing was initially rough, but once in the lee of the island the surface conditions were very nice, and throughout the day we completed dives at the West End, Net Reef, and the East End. Conditions UW were okay too, with the best vis (about 30+ feet) at the West End, and the other areas about 15-20 feet with lots of particulate material. Bottom temps were in the 52-54 degree range. With the nice conditions, I thought everything was cool, and it'd be a good day to try to gain a bit more experience with my Ike 200 strobe. But something went horribly wrong…
On my first dive, I got to the bottom and there I was overcome by an irrepressible urge to expose pixels of small creepy-crawlers! What was happening to me?


I started out, happy with maritime history and UW archaeology…
I'd grab the occasional bug at the appropriate time of the year, but pretty much focused on the submerged cultural resources end of the diving world. I start lurking on Diver.Net, around people like Max, Chris, Jim Lyle, Roger, Margaret, Scott and of course Elaine, and I find myself with this compulsion to take picture of small, slimy, sea slugs!
WHAT THE HELL HAPPENED!??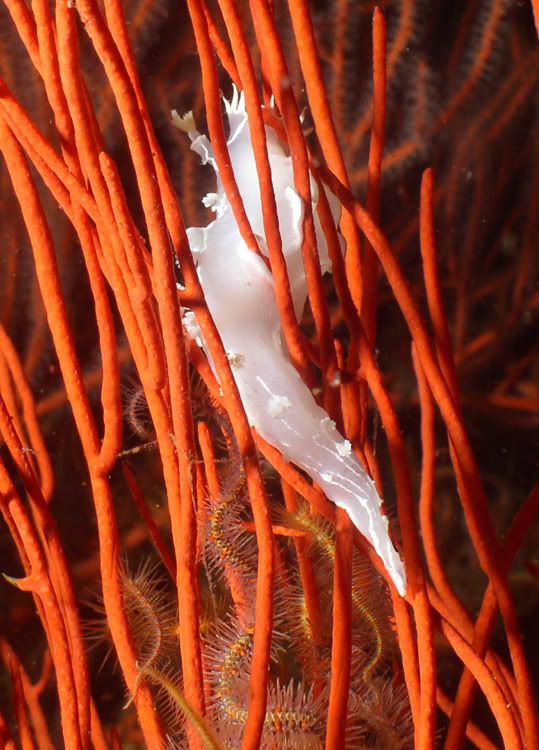 Plus the stuff I shoot isn't even any good – do you know how hard it was to shoot these images with a wide-angle adaptor on the camera? I was making an excuse for myself doing this saying, I was just learning how to use and adjust the strobe with my antique Oly. That I was shooting starfish and nudis because they were slow, but that might have been a lie, something to assuage my conscience. Looking back at those dives in atmospheric pressure, it is obvious that this is a symptom of something far more serious.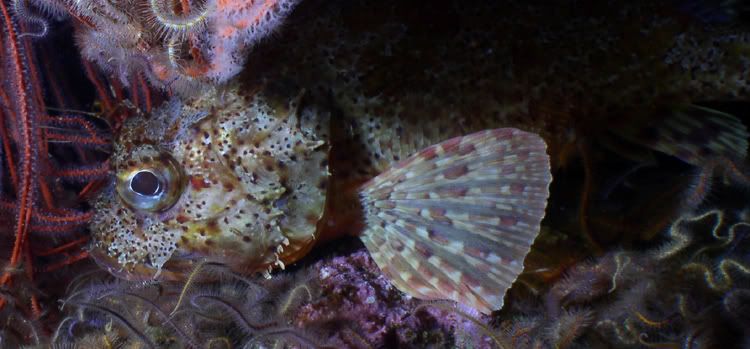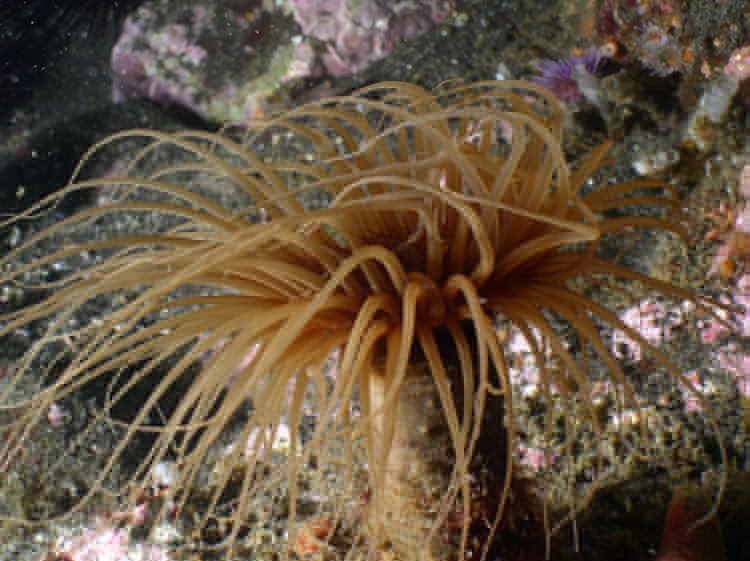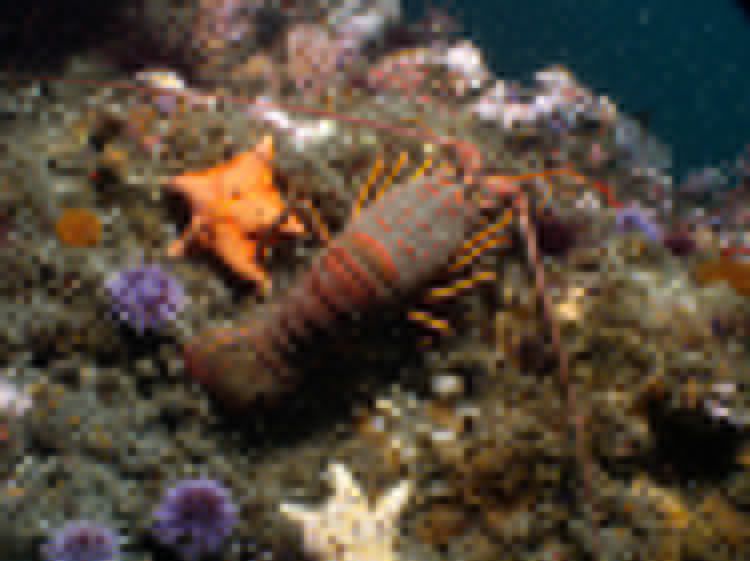 I just wanted to be able to shoot deeper-water wrecks with a bit of light – how did I get sucked into shooting bio-clutter?!
I NEED INTERVENTION –
I'm now looking for an opportunity to shoot dirty boobies!!
Woe is me – I'm going to Hell in a digital hand basket…
And all I wanted was to shoot wrecks.
Stay wet ;)