Posted by DDHF on June 01, 2007 at 13:39:03: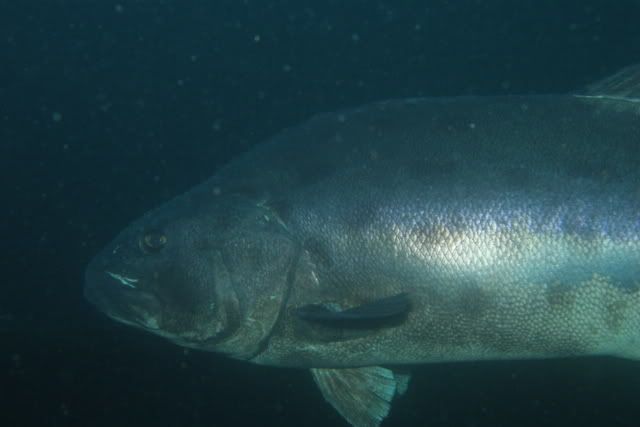 I want to thank Capt. Ken, Kyaa, Lori, Frisbee and Michele for a great weekend trip on the Sundiver. It was a limited load, but even with that there were only 7 divers on board (54 ft boat, 7 divers, 5 crew = more room than a live aboard). Add in the perfect weather, calm seas, and 2 great dive sites and it was a perfect weekend.
After a very smooth crossing Friday night, Saturday was spent on recently opened San Clemente Island. Water temp was between 64 and 57 degrees (at 100 ft) but averaged 62. Viz was good and about 30 ft. We dove 6 separate sites, including a night dive. Plenty of bugs, and quite a few bat rays, which were a treat for the two foreign divers we had, one from Germany (by way of Switzerland) and one from Taiwan. Except for some wind in the afternoon, swells and current were minimal.
By the way, the new gas BBQ works great, so we over ate the BBQ Tri Tip.
At some point Saturday night Ken took off for Catalina. Again, very smooth sailing into Catalina. We woke up to coffee and muffins around Avalon, and ended up at Italian Gardens. Ken thought we might see some Giant Sea Bass, and gave us a good idea about where to find them. Against a fair current, We settled in to a spot at 50fsw, grabbed some kelp to keep us in place (gently Dr. Bill), and waited. Water temp was 57F so was not too cold to sit still. Sure enough, about 10 minutes into the dive, we were joined by two nice sized GSB, about 5 ft long each. They sat with us, about 8-10 ft away and just ahead (which was good because the viz was only about 20-25), for almost 5 minutes! I tried taking pictures but was having camera trouble, so only got a couple. Luckily my buddy got some video that he will share with me. When the others on board who had decided to eat before diving saw we hadn't moved for so long finally figured out why, they joined us as well. The sight of 7 divers was too much for our friends so off they went.
Giant fish aside, I can't think of a better boat and crew to have spent the weekend with. Everyone had a great time, great dives, and ate excellent food, thanks to the new Galley Queen Michele. (Hey- if diving burns calories at 3 times the normal rate, why do I always gain weight on these trips?) I've done 60+ dives on the Sundiver, and have never had a bad day diving with them. It's like diving with family (well, diving with family that you like). So another big thanks to them for making my 52nd Bday such a memorable one.
Here is who I spent my birthday morning with: