Posted by Max Bottomtime on June 06, 2007 at 22:06:56:

I thought I'd check out the boat launch and see if our crawly little friends have returned. There were about 50-60 out tonight, including one I've never seen before, Ancula gibbosa.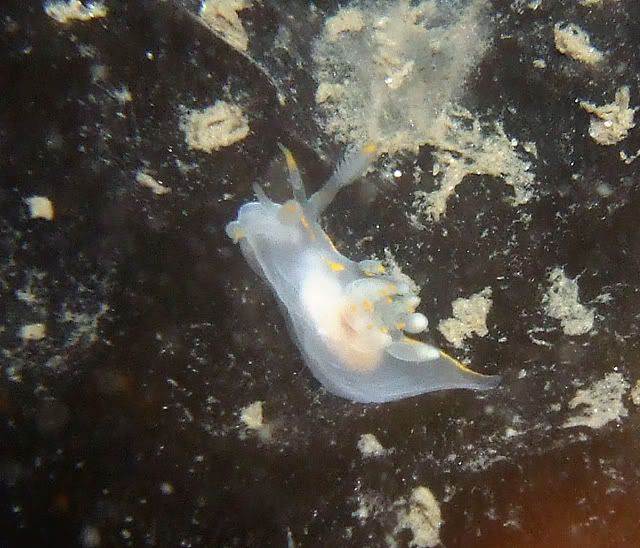 Merry found five Flabbelina trilineata on the same kelp frond, plus the first Melibe leonina and Polycera atra of the night.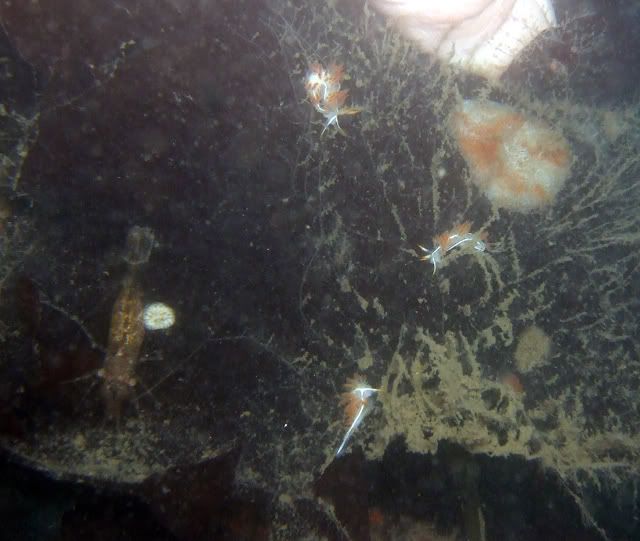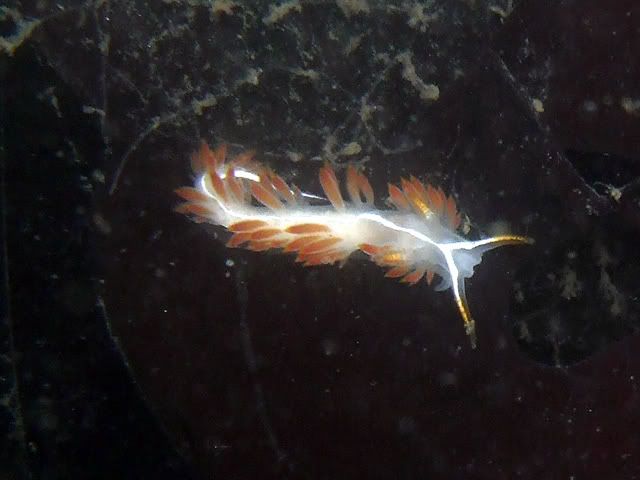 The frondosus were bushy tonight. Evil Jeff found a tiny one and I found the second. There were also plenty of arthropods.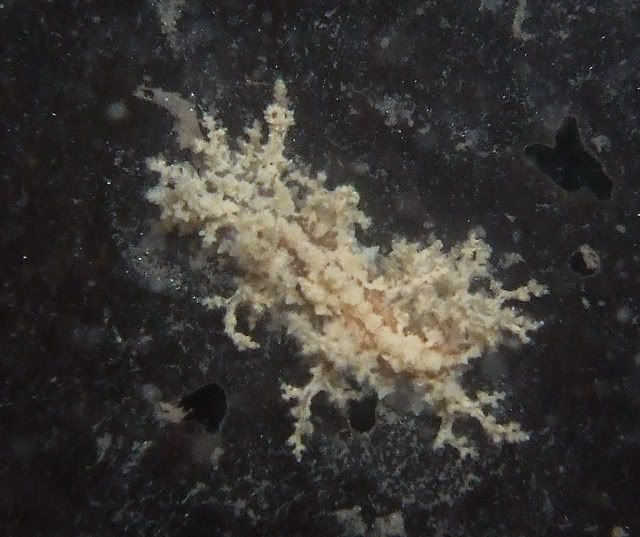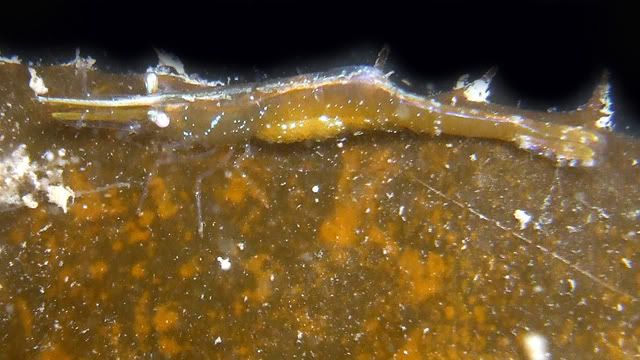 I wish my pictures were better, but the water was mud.