Posted by c2cDiver on June 10, 2007 at 17:26:52:

Below is a sequence of shots captured from my video. (Hopefully, I did this correctly.)

I went on a friend's boat to snorkel for squid, while they, and many boats around us, fished for squid in Aliso Canyon, South Laguna. Check the fish reports and see the staggering numbers that have been landed in Newport lately. The center of the recent invasion, of this invasive species.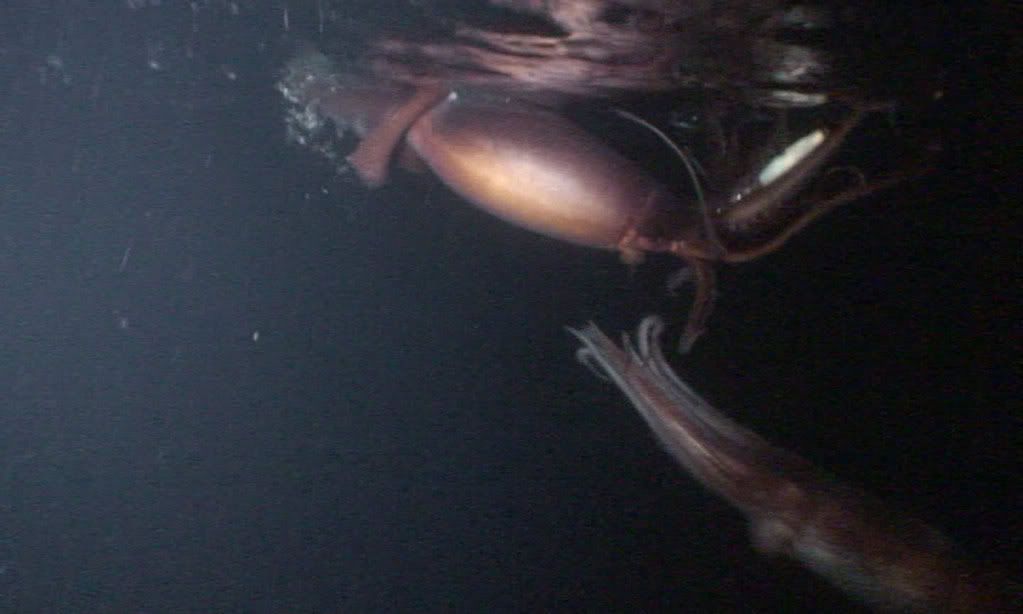 Humbolt Squid (A) is caught in a fisherman line. His friend, Squid (B), swims to the rescue.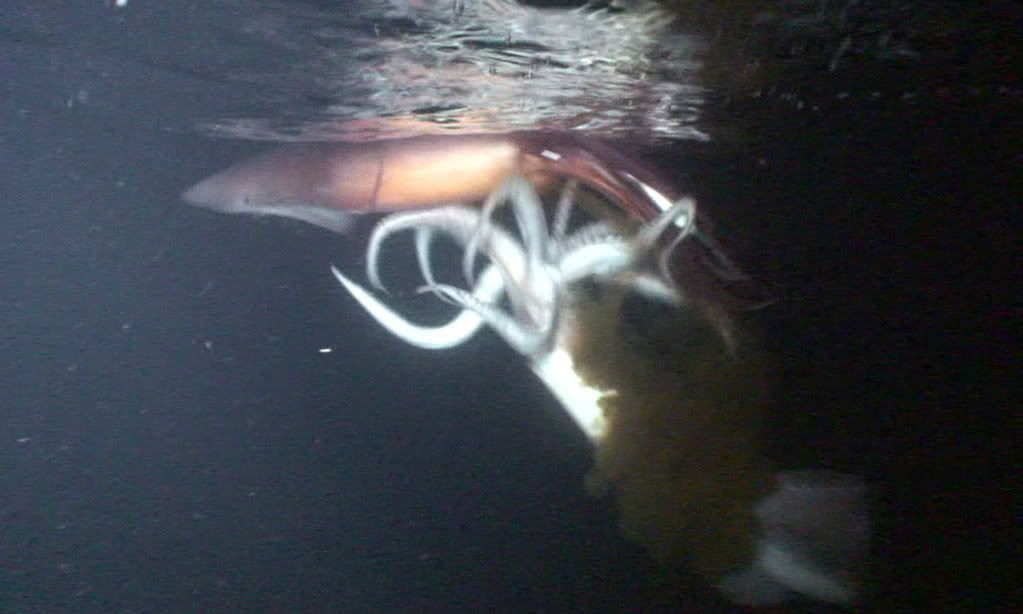 B squirts out ink as a signal that he has come to help.
A squirts ink in acknowledgment.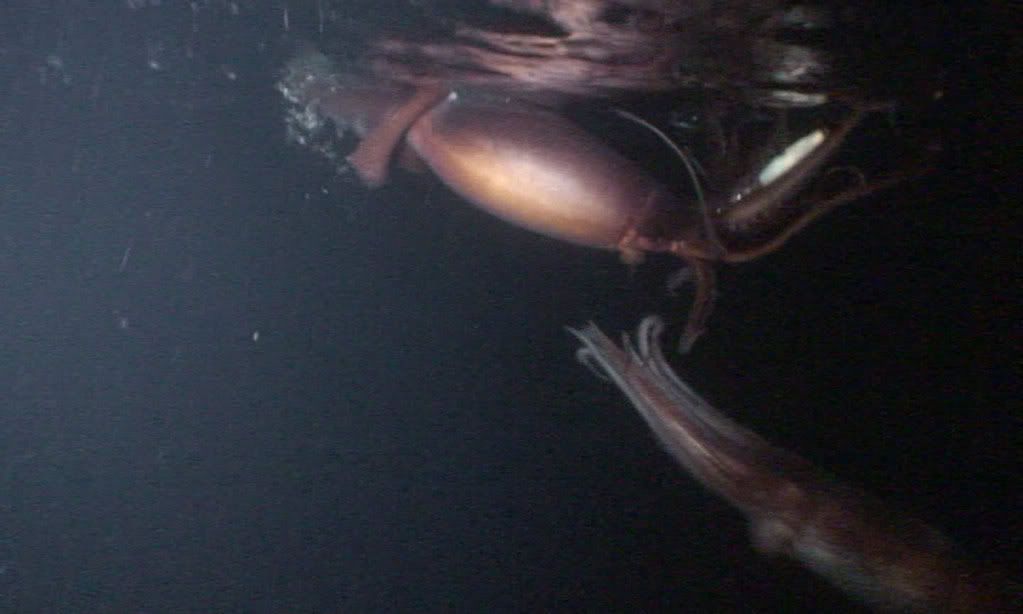 With 16 arms and 4 tentacles between them, they unhook the hook and they both go free. Happy ending for all.

Linda on the other hand, thinks B was trying to do something else. It had to do with having a friend for dinner with fava beans and a nice Chianti.
Walter