Posted by Max Bottomtime on August 05, 2007 at 15:20:49:

It was a fun day to be at Marineland, even without the great dive. The parking lot was a circle of wagons. I brought the Bottomtime Buggy out for a test run, as did Don Robarge and Victor Morita. Don's has an electric motor, so he pulled the train along.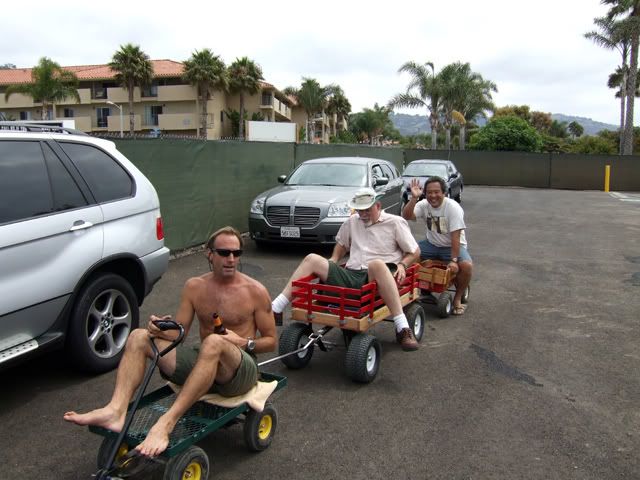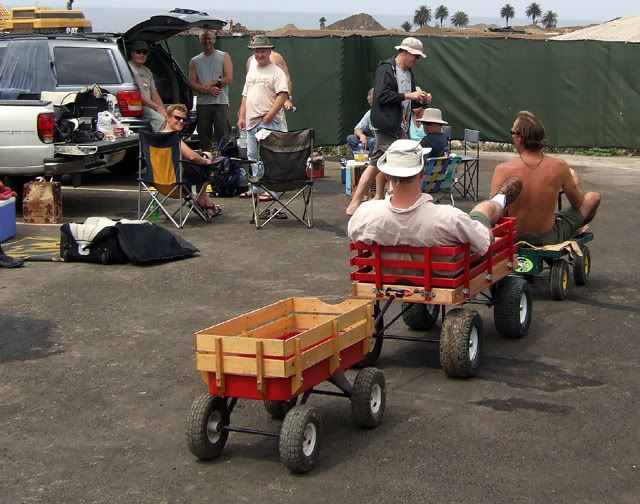 The dive itself was amazing. The water was a warm 67F and with visibility a pleasant fifteen feet we were able to find lots of critters. I spotted a Zebra goby who allowed me to take eight shots of him. My strobe wasn't firing most of the time, so I didn't get any good shots. I later realized the dessicant packs in the housing were blocking the flash.
We found plenty of Rockpool blennies, including a couple in the same hole. We found two Garibaldi nests, one of which was full of eggs.
Merry and I spent a lot of time barely moving, and despite swimming about 1/4 mile underwater we had a 96 minute dive and came back with lots of air. I had about 1000psi while Merry still had 1350. Today was her longest dive, and we could have made it a two hour dive if we had wanted to. She attributes it to her new Eric Sedletzky Freedom Plate. She glides through the water and I can't keep up with her on the surface. We call it her racing plate.