Posted by Max Bottomtime on August 26, 2007 at 15:01:58:

The surface temps at Catalina this week were as high as 75F. I dived in 55F this morning with Jeff Shaw and it felt good to be home. We met at Marineland around 7:30 and quickly loaded the wagon for the jaunt down the plowed, piped and newly fenced trail. The Down Time anchored outside the cove over nothing but sand. We guessed they had open Water students who were afraid of rocks and fish. We headed to the main reef instead.
We quickly found the statues where EJ posed for me. The crack between the pinnacles were filled with Rubberlip surf perch and a large male Sheephead. My housing must have been used to Catalina, as it fogged after a few shots. I tried to get some Christmas Tree worms and nudibranchs without luck.
We walked out easily despite the rising surf. The cool. overcast morning really helped our wagon pull up the hill. We only had to rest a couple of times.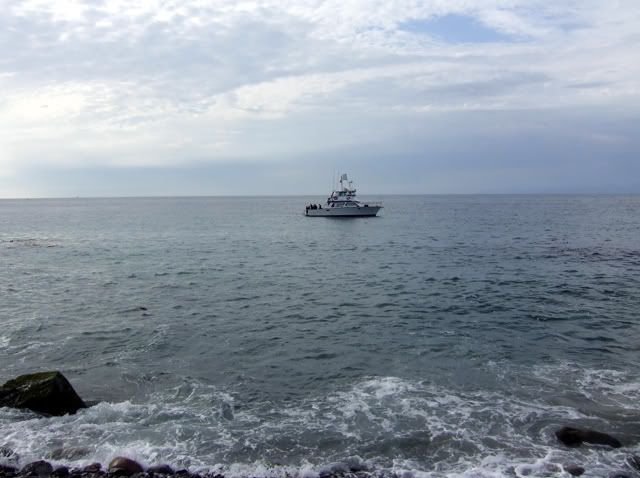 Down Time exploring the sand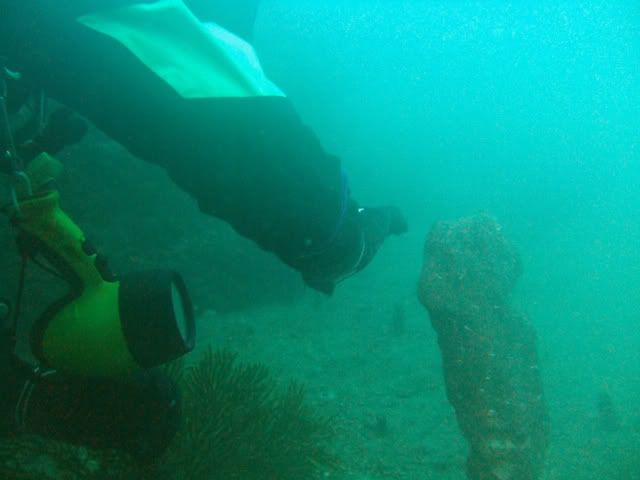 Evil Jeff gets a little healing from the Jesus Blob

Our Lady of the Garden gives Jeff a little love as well.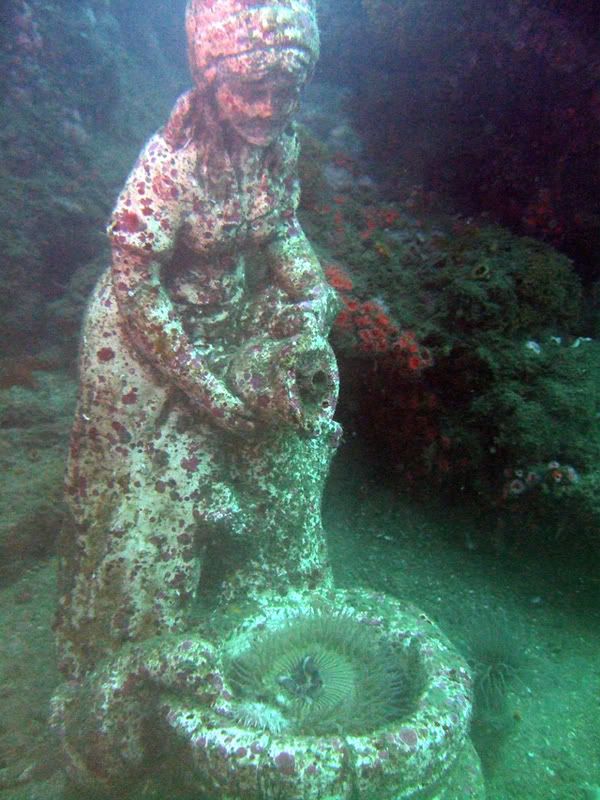 Standing guard at Ted's Pinnacle

Rubberlips galore

Spanish Shawl keeps a lookoout