Posted by Max Bottomtime on November 22, 2007 at 13:58:29:

Merry and I got up early to find parking at Shaw's Cove in Laguna Beach this morning. Yesterday's reports of forty feet vis and small surf made me think we had a chance to not ruin the conditions just by showing up. Although the vis was more like thirty feet, it was still spectacular and there were absolutely no waves. It was as easy as a boat dive.
Every time I stopped to frame a shot I would feel pecking on my drysuit. When I looked up, Garibaldis were all over me. They get really agressive when you aren't there to feed them. We didn't find the large number of nudibranchs as usual, but I found a Triopha catalinae in Laguna for the first time. Merry pointed out two Tylodina fungina, including one exposing its gills.
Just as we walked out of the water the Sun decided to show up and make it a beautiful day. A perfect day to not be at work.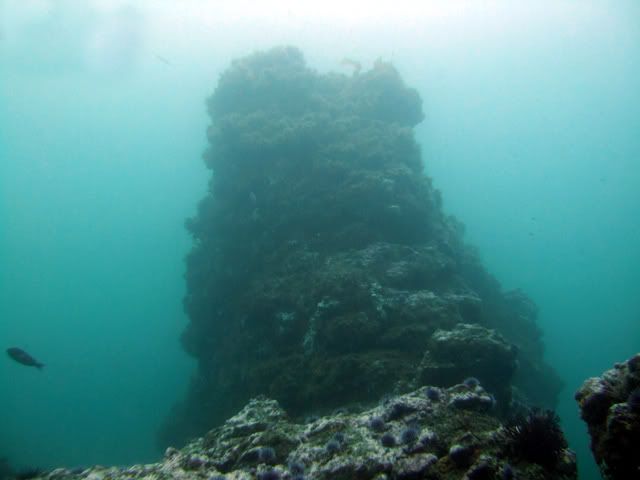 Blue water and spires makes me wish I had brought along two tanks

Up close and personal with sandcastle worms

I don't know if this is a worm being eaten by a cup coral, or the other way around.

Hopkin's Rose convention

The clown was out for the Thanksgiving Day parade