Posted by Max Bottomtime on December 08, 2007 at 18:10:22:

The ocean isn't letting us in this this week, so after rock picking at Marineland this morning, Merry and I went to her lab and looked at diatoms under the microscopes.
The white cliffs at RAT Beach are made up of diatomaceous Earth. It is composed of compounded silt that was under water more than ten million years ago and pushed up when Palos Verdes was formed. The diatoms, planktonic plant algae, are still found in the soft, silty cliff. If you rub a little between your fingers and place it in a dish with a little water, this is what you get;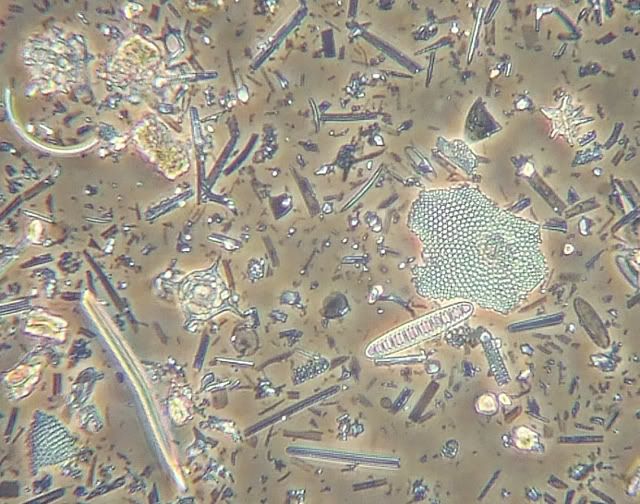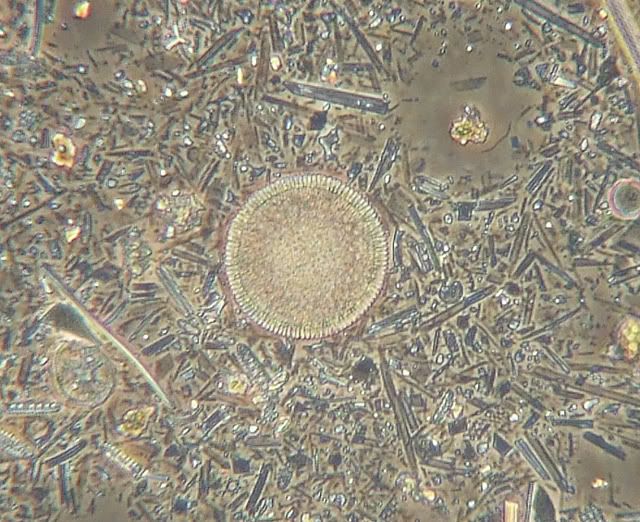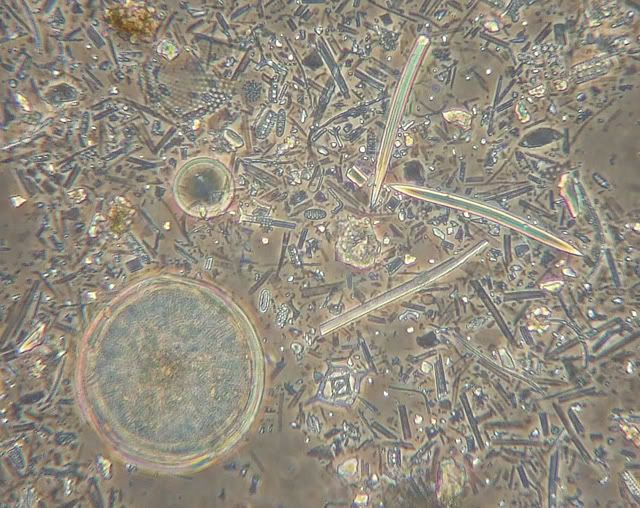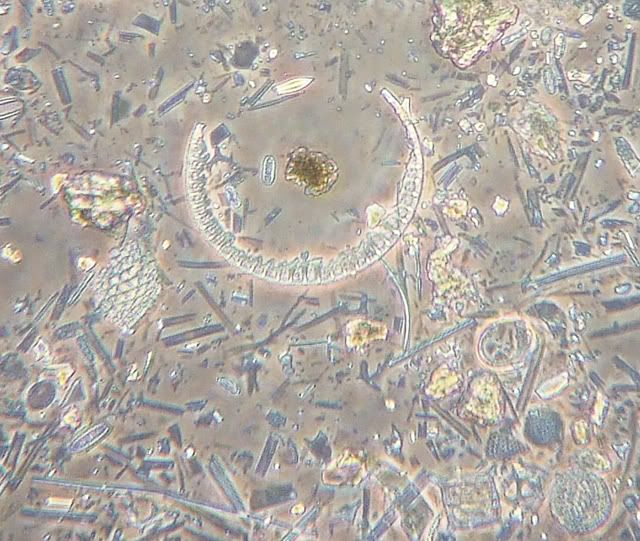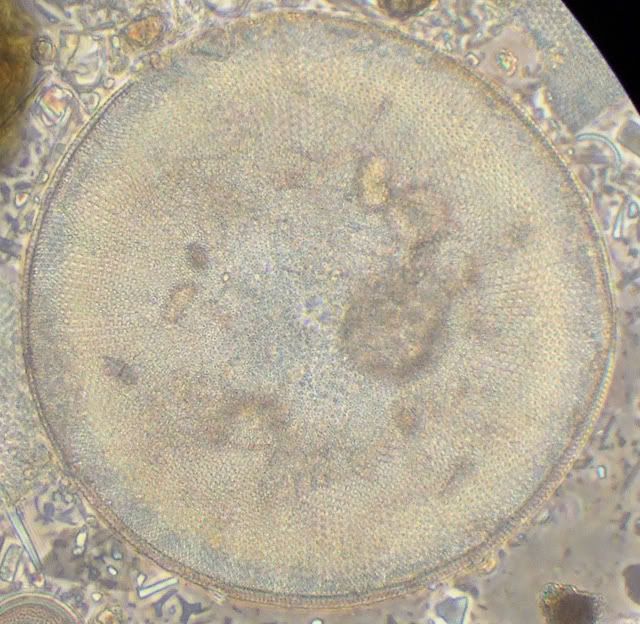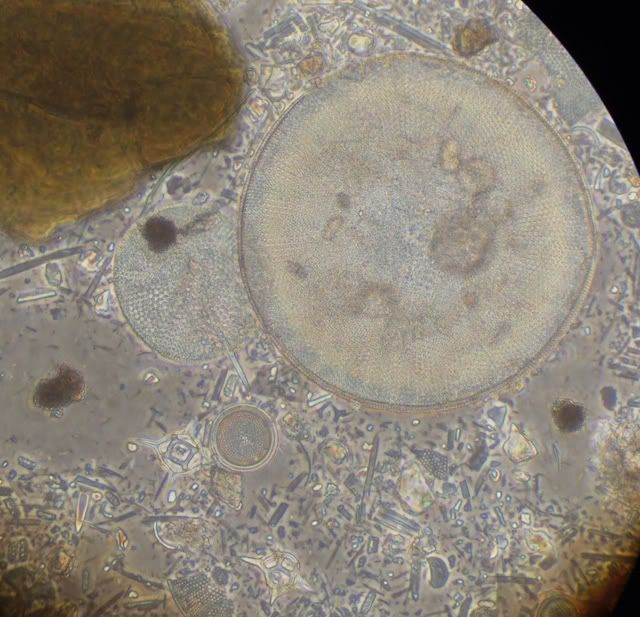 Hopefully my next report will contains images of larger critters...like nudibranchs!