Posted by Max Bottomtime on January 20, 2008 at 16:57:47:

Merry and I were invited to dive with the Ocean Defenders Alliance today to bring up nets from two local wrecks. Unfortunately their new boat, the Clearwater soon became overcrowded with volunteers for the trip. Frank Farmer and Divebum Don Robarge joined our partners in crime from the last net removal, Elaine Jobin and Jeff Shaw, plus the crew of the Clearwater. Merry and I bowed out and planned to make a beach dive at Marineland until Ross-O called and said he wanted to go out.
We headed for the Fog Wreck. Ross and I have wanted to remove the net from this wreck since our first dive there. A trawl net covers most of the wreck, and on two occasions I have witnessed divers freeing trapped fish from the net. Due to a mixup in plans, the clearwater began their day at the Georgia Straits, a wreck closer to Long Beach. Ross, Merry and I began slicing and dicing the net at the Fog wreck. After attaching liftbags to the net and cutting away about a third of it we surfaced and had lunch. Our plan for dive 2 was to cut away the net from any snags, but the net had other plans. It was rotted in the center, and soon Ross saw the first section we cut begin ascending, along with our liftbags. Ross thumbed the dive and as we surfaced, the Clearwater had arrived to retrieve the net and gear. I'll let the others tell you about their dives.
I can't wait to dive the wreck again and finally get to see what it actually looks like. Elaine posted a fantastic report from the Fog wreck a few years ago.
I'm sure it will be even nicer now.


The net begins its last ascent

The Clearwater and crew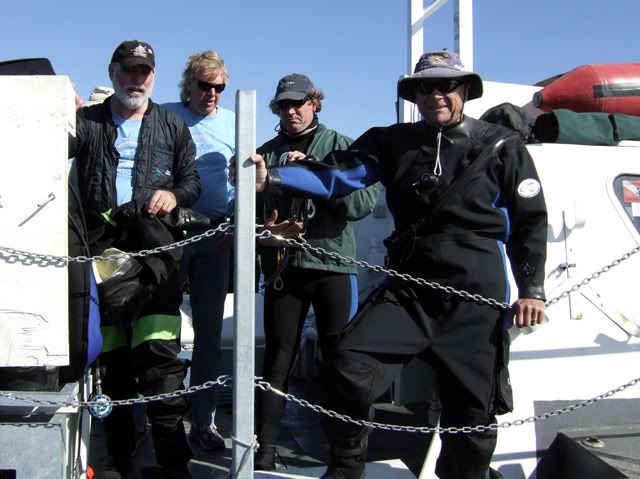 Everyone admires Fran's new drysuit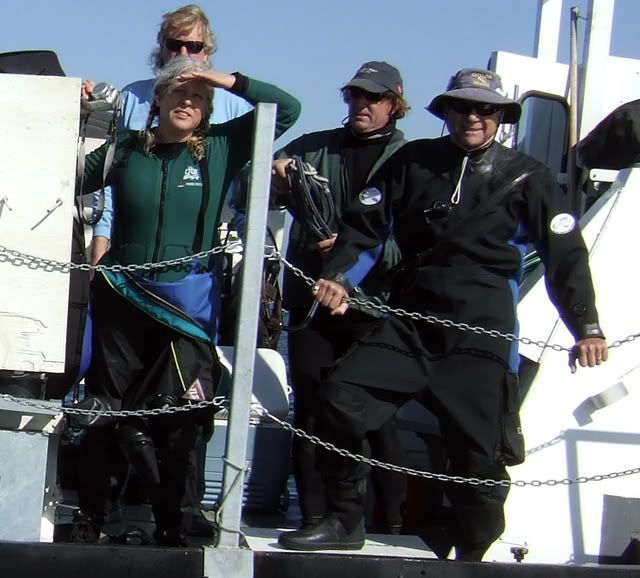 Elaine spots land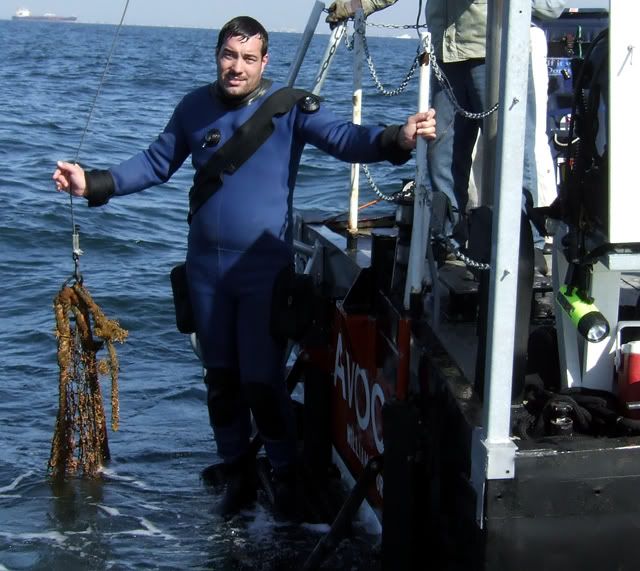 Eureka!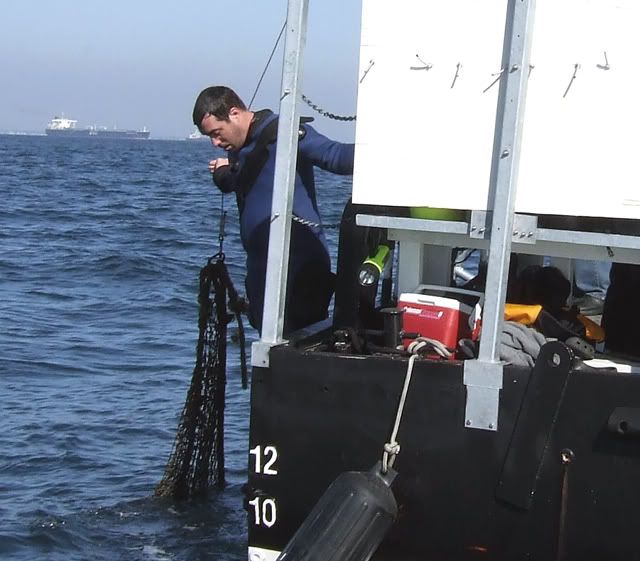 Reeling it in