Posted by Eric S on January 27, 2008 at 21:47:17:

Here are some pics of the new Freedom Plate. This is a prototype.

The new one on the left and an original model on the right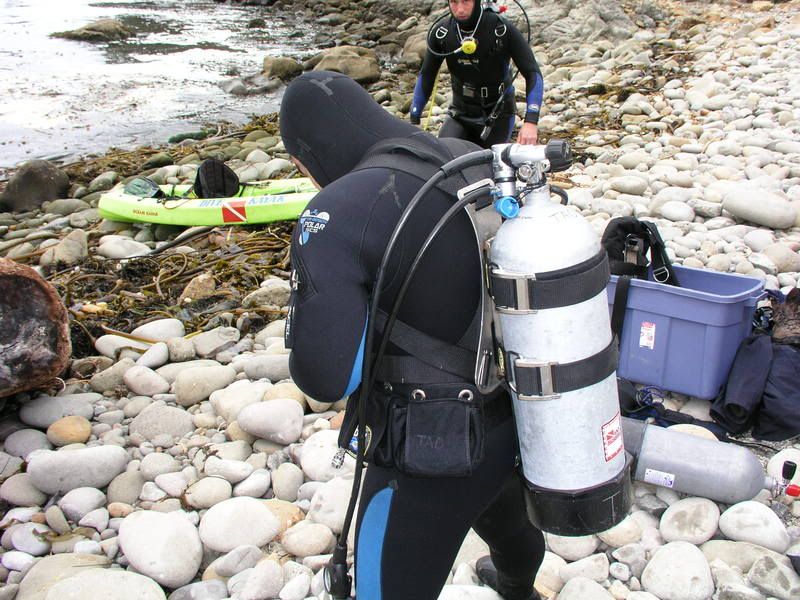 The new plate set really high using only one cam band for for the old skool divers

The plate set up on a tank with my older Sig #30 wing and two cam bands

A view of the backside of the new plate with the rail system which holds the tank sturdier at any desired height.

I will have a demo model with me on the Sea Divers San Clemente trip In February if anyone wants to give it a try. It will have a brand new Oxycheq Mach V wing on it. If a few people want to use it throughout the day that is fine too. Iím guessing weíll do 3-4 dives?
Just for weighting info the plate will weigh around 4 lbs. plus a pound or two added with the rest of the stainless hardware on the rig for a total of 5 or 6 lbs.
If you donít have a weight belt I can provide one but I need to know how much weight to set up on the belt. Youíll need to do the math and get back to me.