Posted by Max Bottomtime on May 03, 2008 at 13:52:06:

Merry and I went out with Scott and Margaret Webb aboard the Popeye Maru this morning to look for Dendronotus iris at Marineland. The ocean didn't cooperate, but we did get to see two whales travel under the boat. We turned back toward Redondo Beach and decided to try for a dive on the Barge.
We could see a large thermoclne, but before we reached the bottom of it, it got so dark that I needed to use my light. We didn't see the barge until we were on it, but we stayed down in hopes of finding interesting crittere.
We didn't see any Simnia snails in the red gorgonians, but Hermissenda crassicornis were laying eggs everywhere. A sea lion buzzed us in between harrassing the Blacksmiths. After circumnavigating the wreck we headed back up through the dirty water. Scott and Margaret aborted their dive right away. At least they won't have to fill tanks. :)
Two Flabbelina trilineatas munching on a popsicle.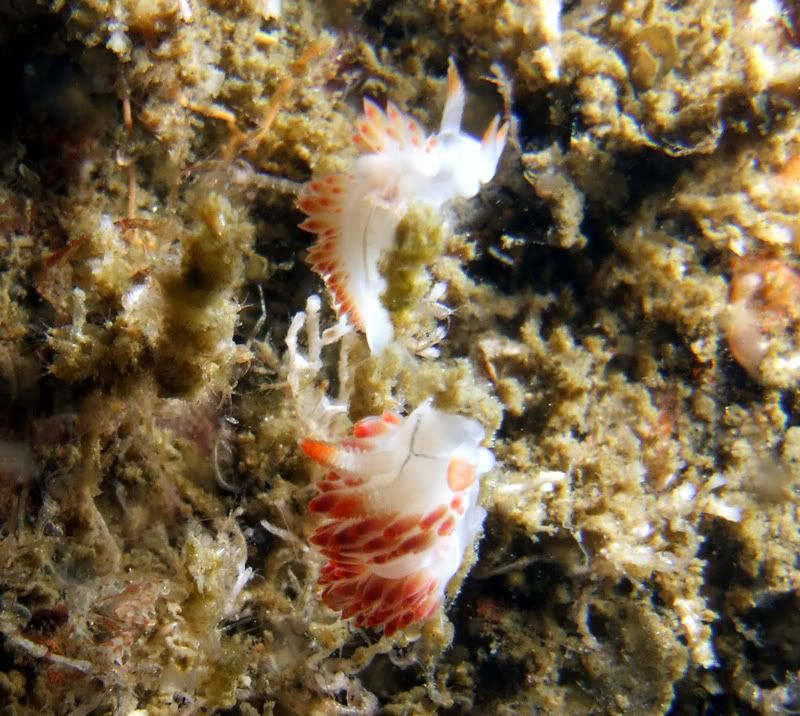 Hermissenda sniffing out a Corynactis californica.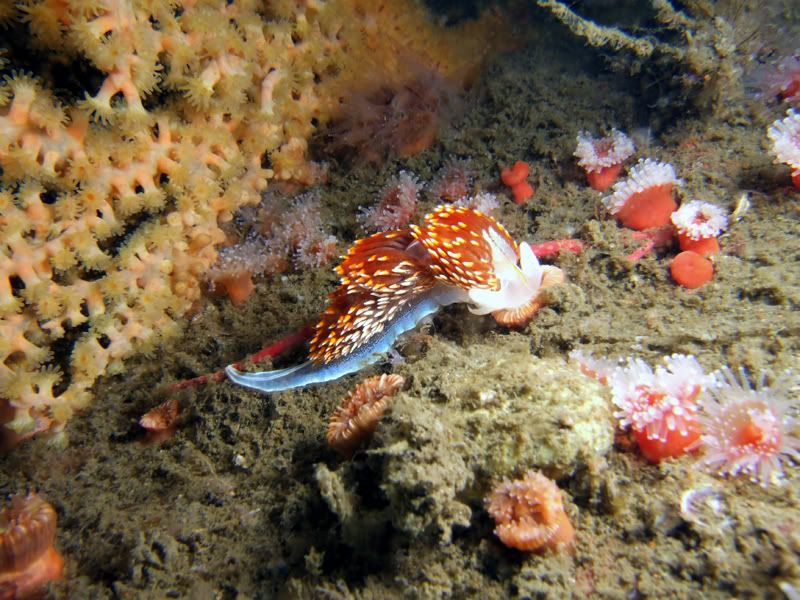 Corynactis californica