Posted by Jeff Shaw on May 10, 2008 at 14:14:31: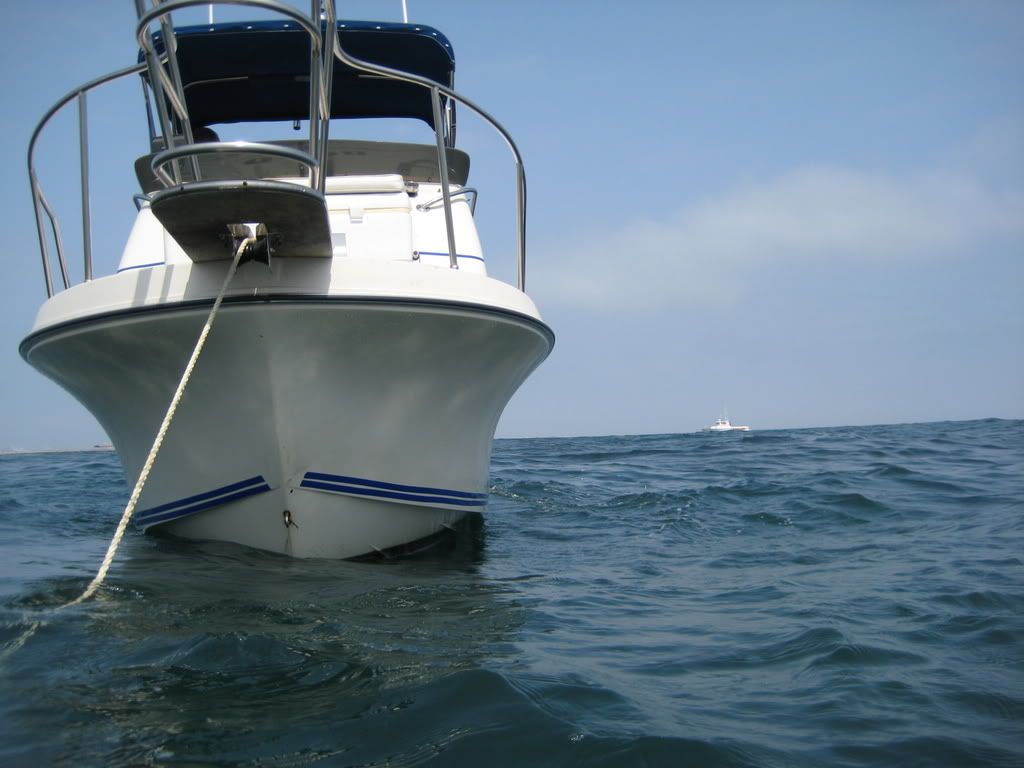 For the first time ever I went out diving and took the day off work.
Dive buddies were Claudette and Dave.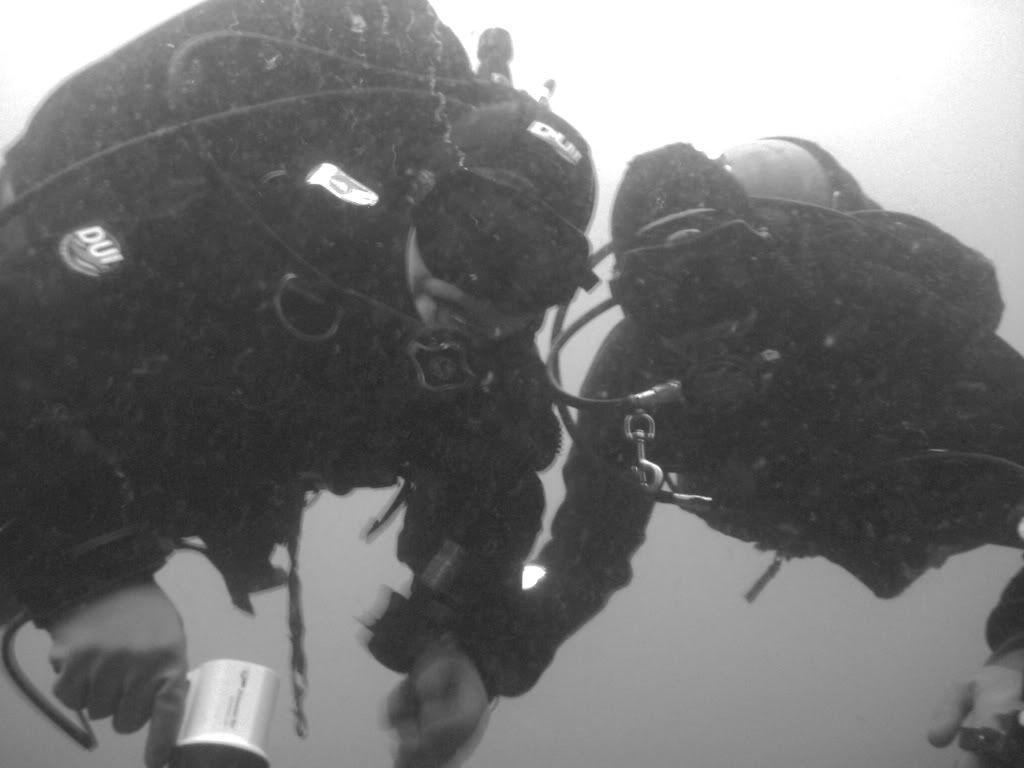 The interesting about dave is that he was sporting a DUI trilam and this was dive 20 for him.
His trim was great. I guess I can forgive him, he is from Seattle.
Dive one was on the Olympic.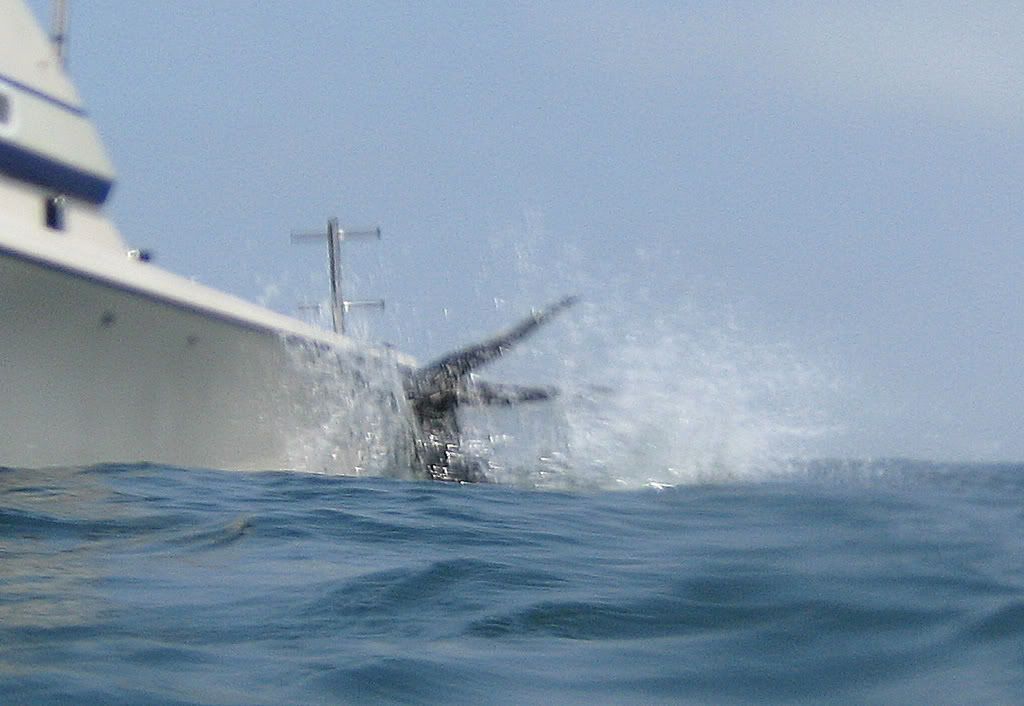 Sorry no good shots of the wreck. It always reminds me of those Geiger paintings.
The hull ribs make me feel like those astronouts in the movie alien.
Here are some common bad Jeff shots...

Then it was off to a mysterious rock pile.
We followed the anchor line down and it seemingly went into a cave but there it was in the distance too.
How the heck do you get an anchor to go through a swimthrough?
Turns out there was a hidden crack the the chain had slipped through.
Man is it gonna be fun getting the anchor back.
This place was a fish convention. LOTS of different ones. And BIG.
I am not big on fish ID, so lets suffice to say that there were a lot of them.
Then Claudette found something fun.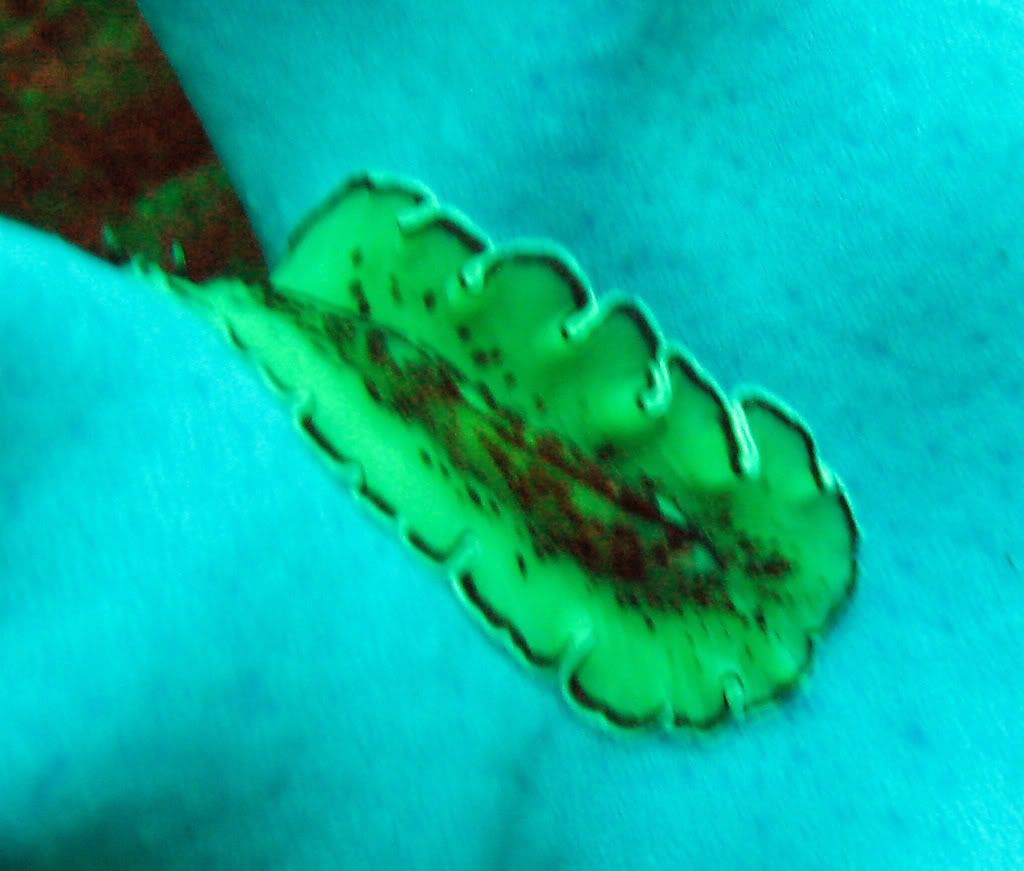 Some sort of flatworm.
If anyone can ID I would love it.
Last dive we went to check out the wreck at Cabrillo Beach.
Never found it.
When I got out of the H2O I was so covered in sargasso I looked like
The Creature from the Black Lagoon.