Posted by Max Bottomtime on May 17, 2008 at 21:44:05:

Merry and I had the honor of being invited aboard the Moby Kate for a day of diving with Dr. Andy Saxon and Patrick Smith. We loaded up the truck and headed to Santa Monica, then towed the boat down to San Pedro for three dives off San Pedro/Palos Verdes.
Can we go diving with you? Pretty please?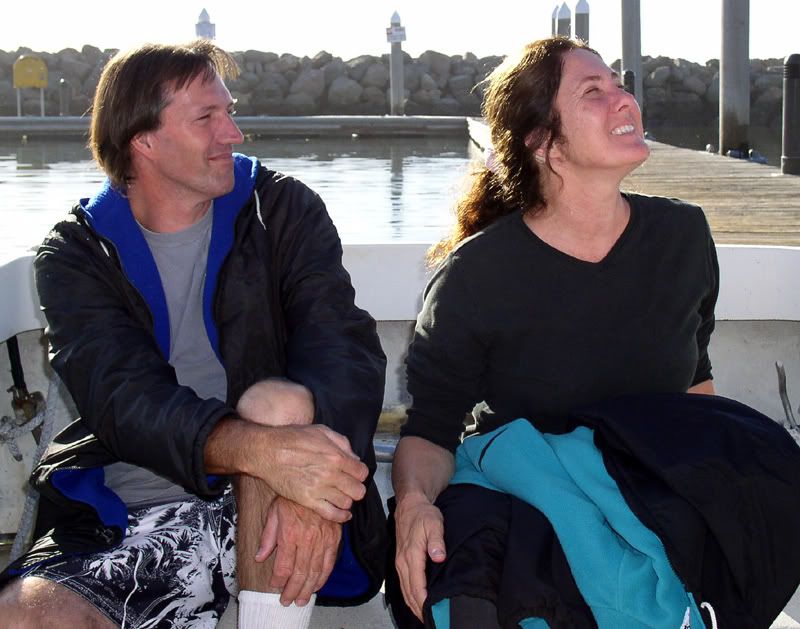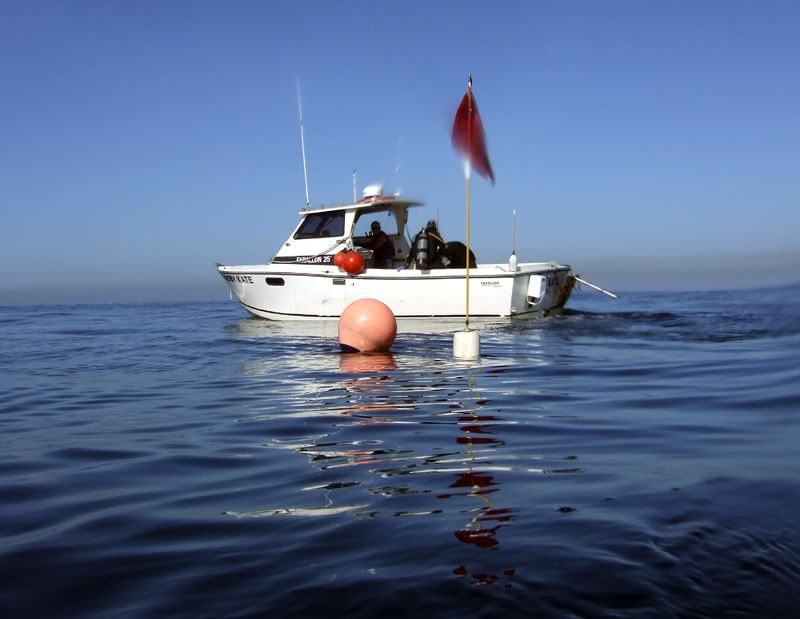 Our first dive was at Frog Rock. The reef was filled with Sheephead, including a large male hiding under a rock. When we surfaced, we discovered that a sign had mysteriously appeared on the float.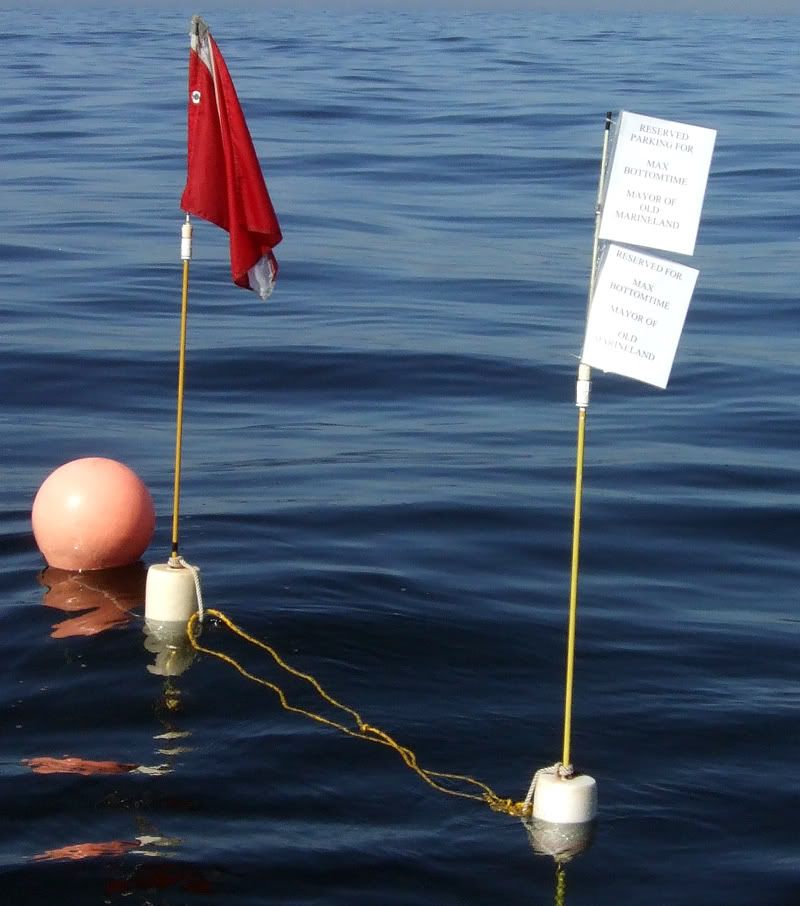 We made a second dive at a spot called IW. Nobody knew what the initials meant, so we'll call it I Wonder. We then headed to Marineland to find the Rainbow nudibranchs, Dendronotus iris. The visibility was much better than yesterday at 12-15 feet. Merry and I got to witness one nudi arch its back and chomp down on a tube anemone. Unfortunately, none of my photos were any good.
Phil, Merry and Patrick are ready to jump in the pool.

Sheriff Andy

I think this is a Discodoris sp. 2 as described by Dave Behrens.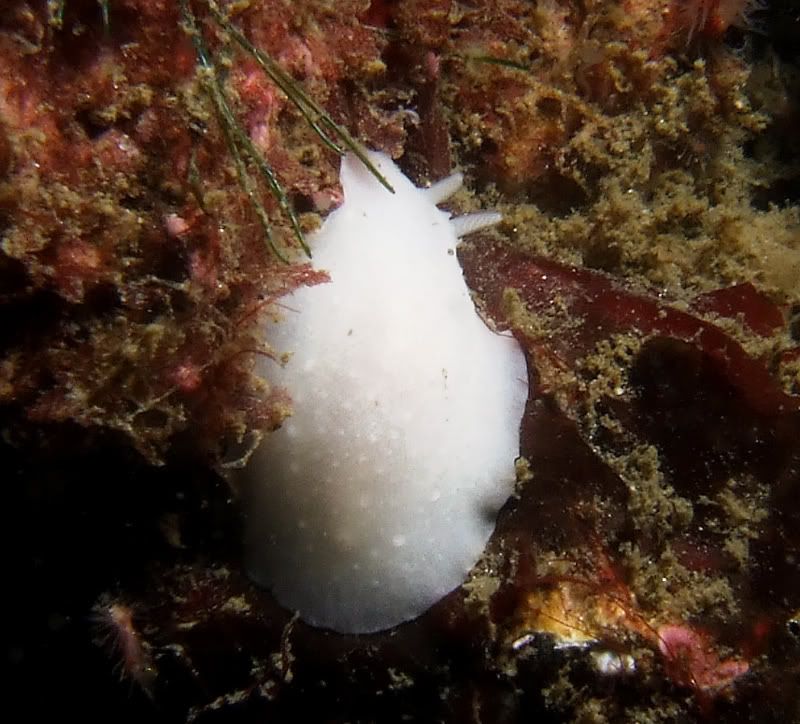 The rest of today's critters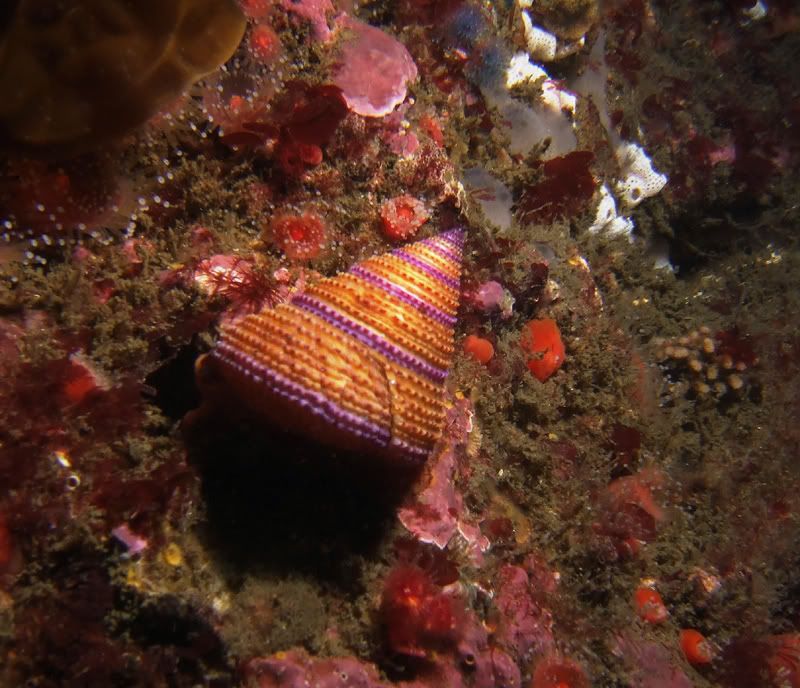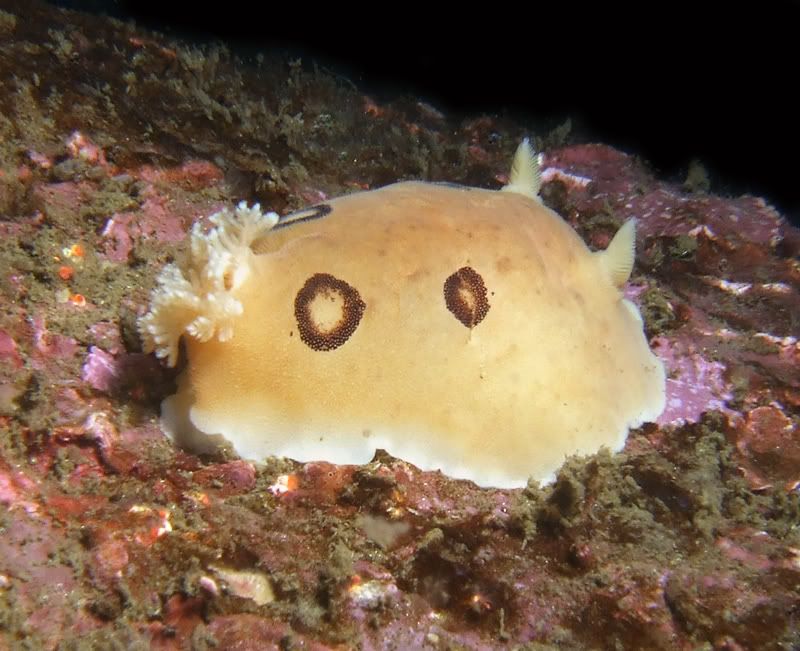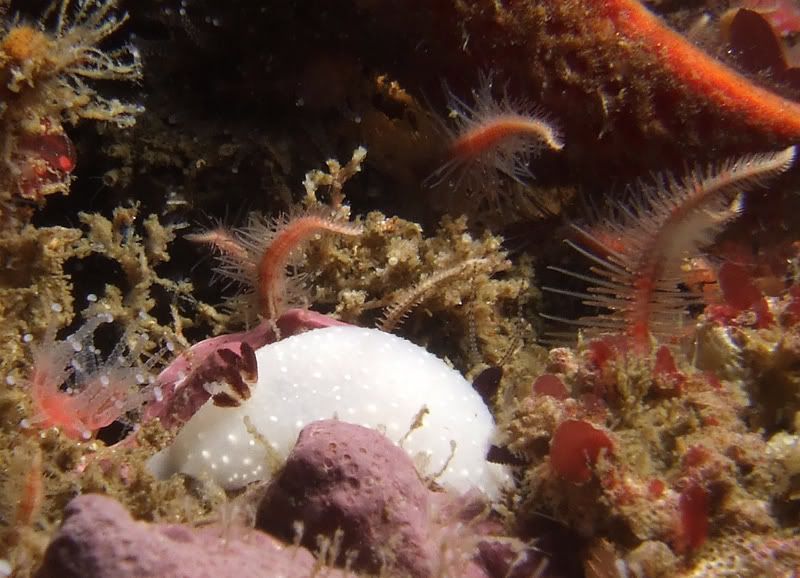 After hauling the boat back on the trailer we headed to Prontos for lunch. Don Robarge told us that the waitresses are young and beautiful. I didn't know he meant this young. Paging Chris Hanson.