Posted by ~eJ on May 26, 2008 at 17:17:16:

In Reply to: Memorial Day at Marineland posted by Max Bottomtime on May 26, 2008 at 15:49:34:

Went diving at Marineland with Phil & Merry today in honor of our veterans.

The seas were as flat as a supermodel's abdomen, and a lot warmer than last week.
Our mission was to get good shots of rainbow Nudis.
Wew found a lot more than that...

Here are some shots, Not so great, but I am improving.

Merry Passage Bottomtime, more enthusiasm than a 5 year old that you are about to give cotton candy.

Then There is Max. Note the Freedom Plate.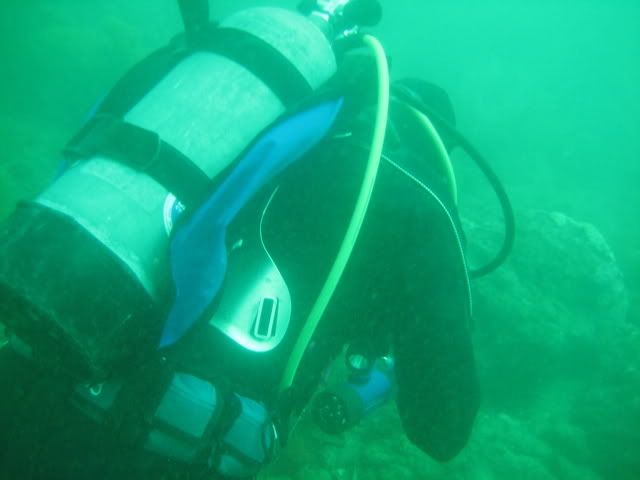 We saw the usual cast of characters.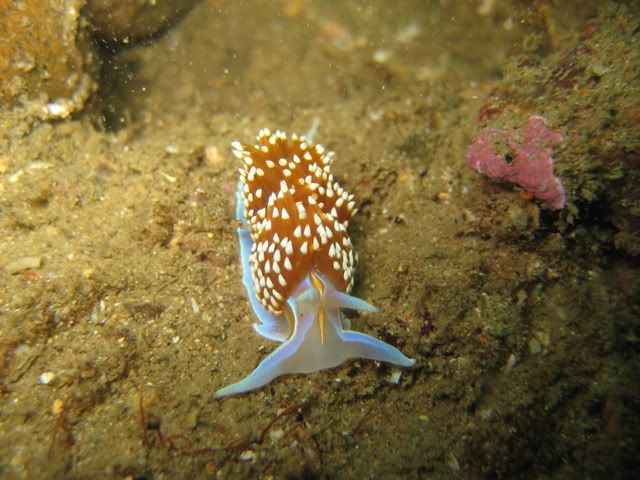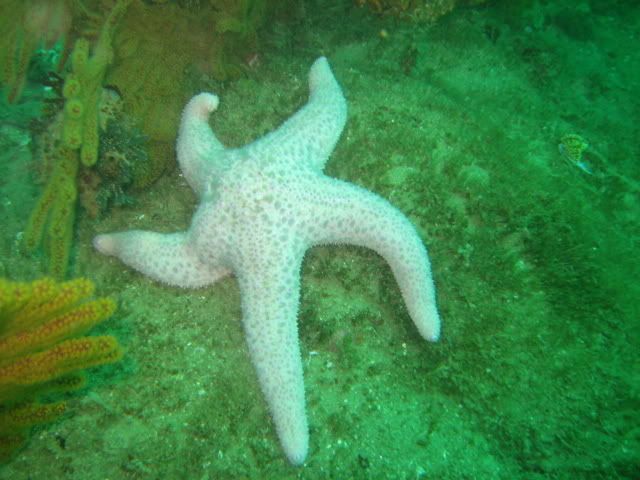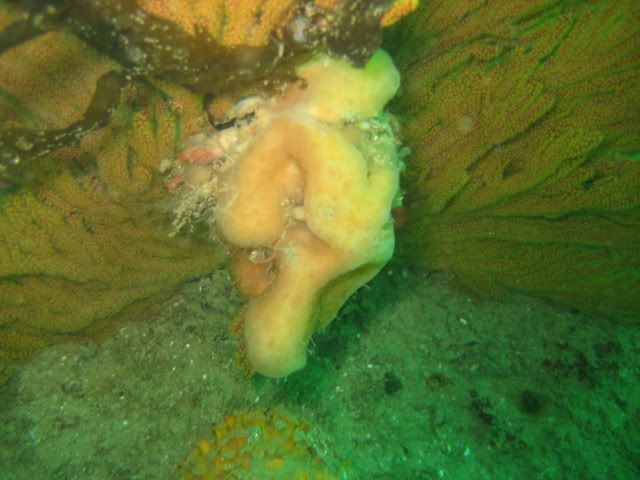 A cute pair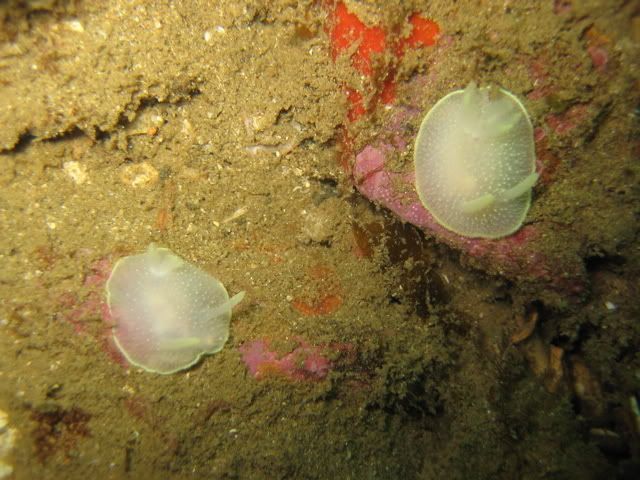 The locals were giving me the Evil Eye, how appropriate.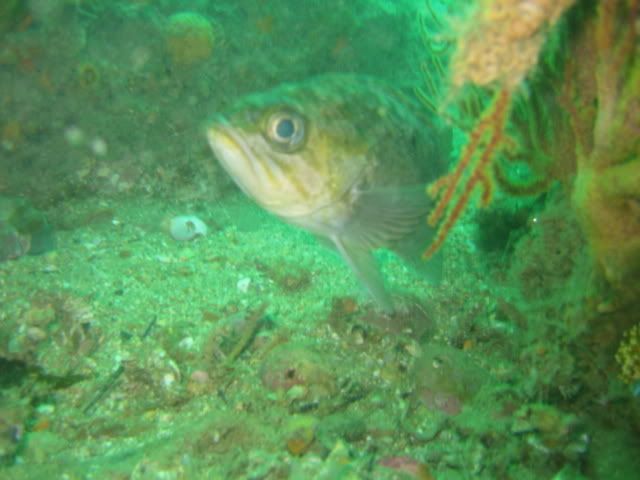 In order to find the Rainbow Nudis we have to find tube anemones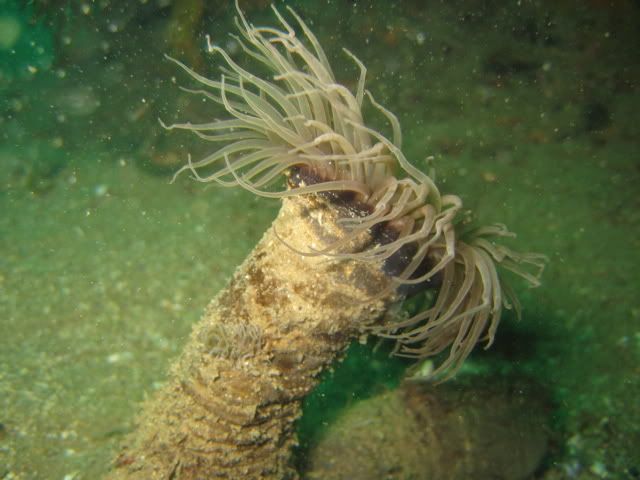 The first half of the dive there were anemones but no nudies.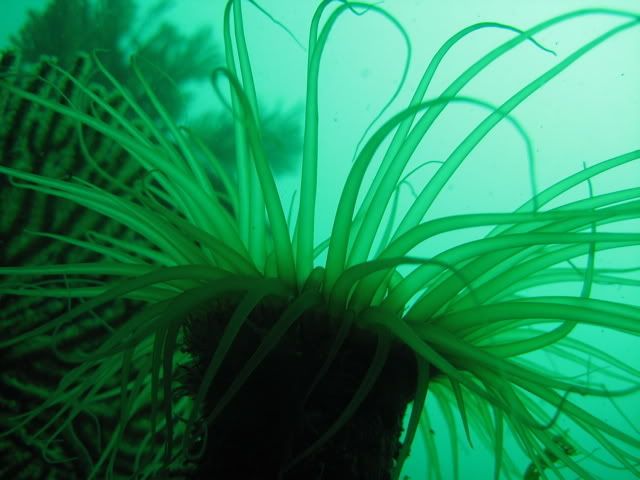 We saw some eggs, that is a good sign.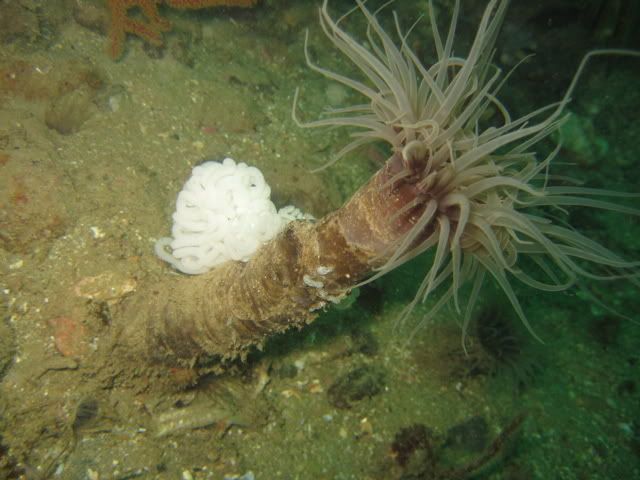 Then finally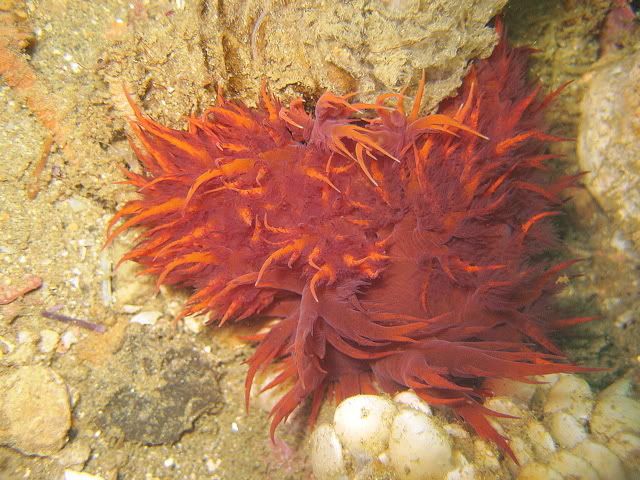 Here is one heading off to lunch.

And a biggie.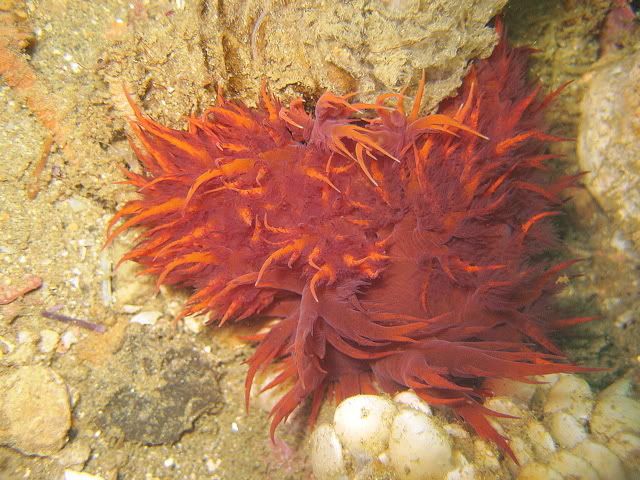 Here is a Rainbow nudi restaurant with bare shelves.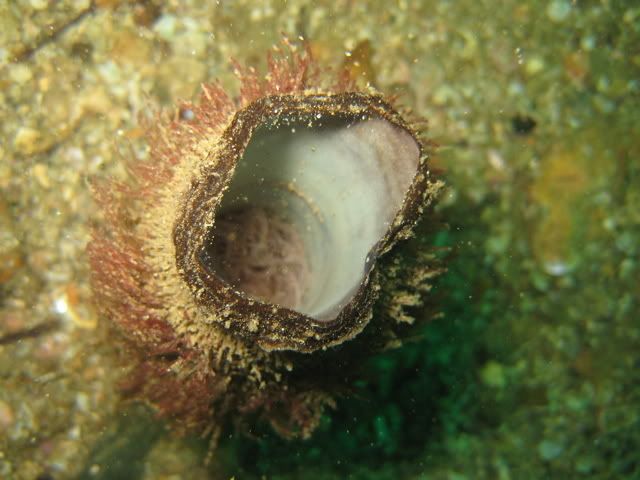 On the way back, we ran into this menacing looking fellow,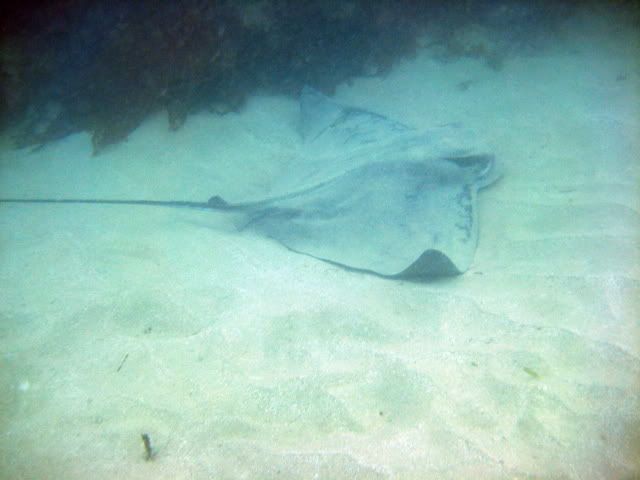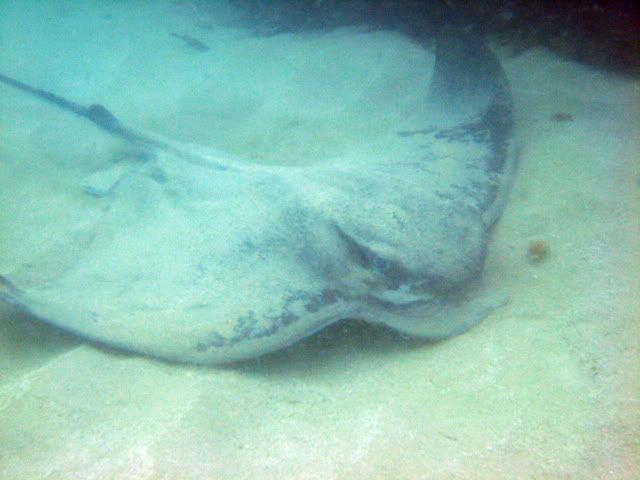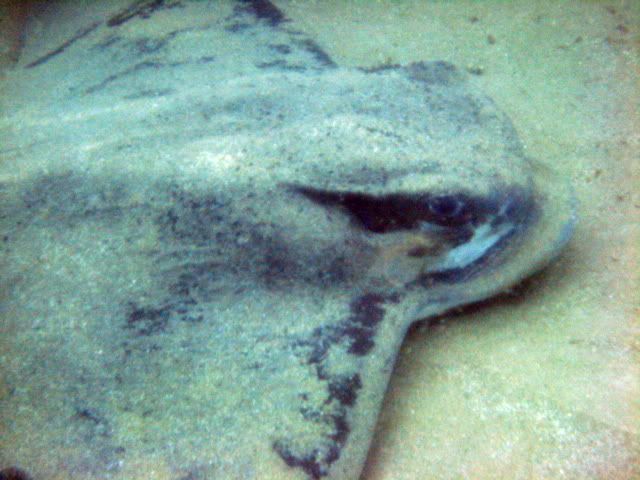 Here is he taking off. This shot was all green and really flat.
Auto levels gave it a painterly effect, So I left it.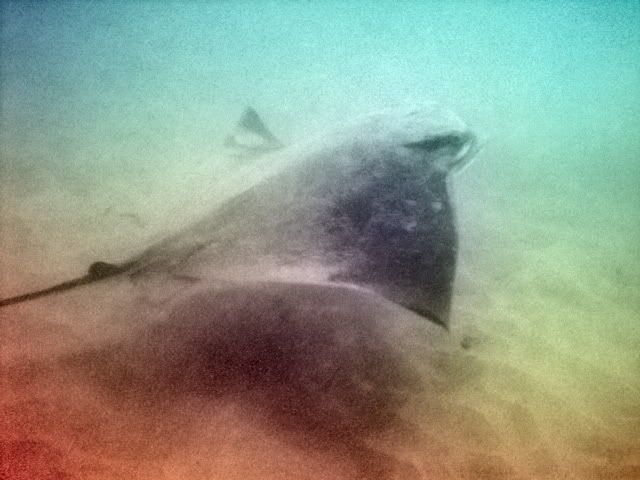 On the way back we ran into this cutie, Hello Mrs. Hopkins.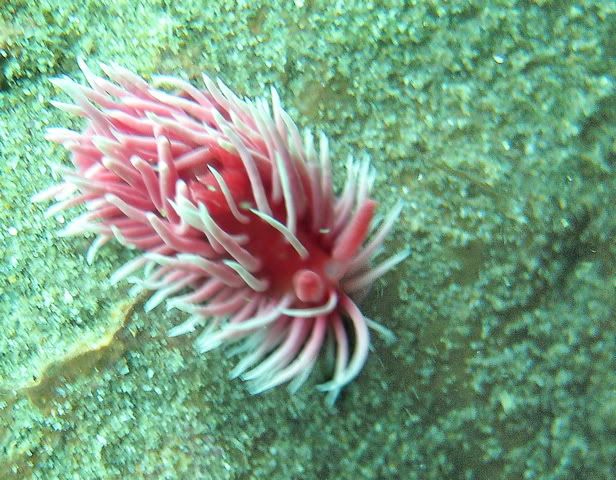 Today was a fantastic day of diving.
We all BBQ'd in the parking lot.
Thanks to all the Veterans!