Posted by Patrick on July 18, 2008 at 16:37:11:

A belated report on some of Moby Kate's dives for the last few weeks…

On the 4th of July we made the trip down to Cabrillo to dive the Horseshoe. As we tried to enter Cabrillo, we found the east entrance closed to traffic and a phalanx of LAPD motorcycles and cars in and around the 22nd St. entrance. Directed to the old, west entrance, we found a line of stopped vehicles extending way down Pacific Ave. After slowly working our way through the line we discovered a full (auto) body search for booze and fireworks being carried out by scores of LAPD officers and Police Explorer troops at the pay booth. Cost for the day was $15, but what you weren't told was that if you couldn't show the morning payment receipt on departure, you'd have to pay another $15!

Though it was fairly clear but overcast at the ramp, almost immediately in the harbor we found dense fog.

The USS Gary, a guided-missile frigate in port for 4th of July tours was flying all her flags but still drab in the morning fog.

Our first dive of the day was on the Olympic, and surprisingly, we had sunshine. Vis on the bottom was 35+ feet and very nice for viewing the remaining structure of this venerable old square-rigger.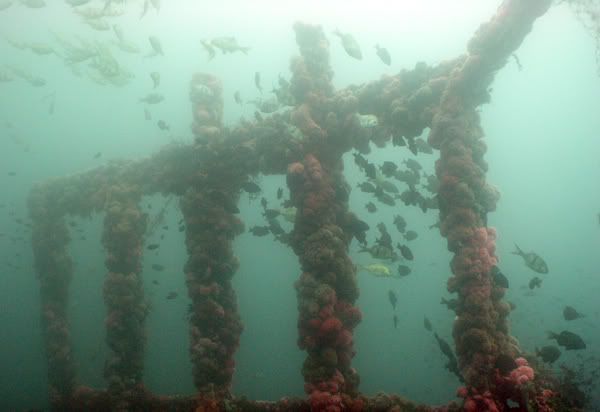 Olympic deck beams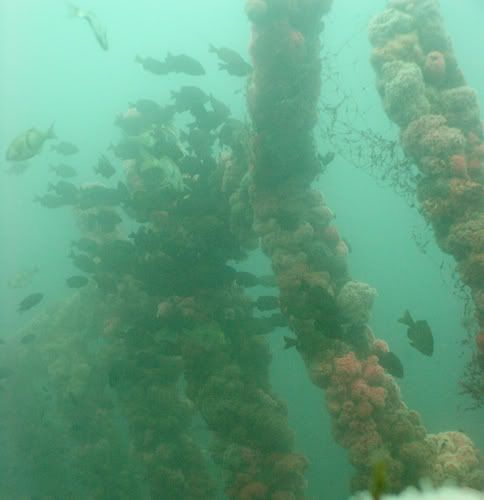 Olympic debris…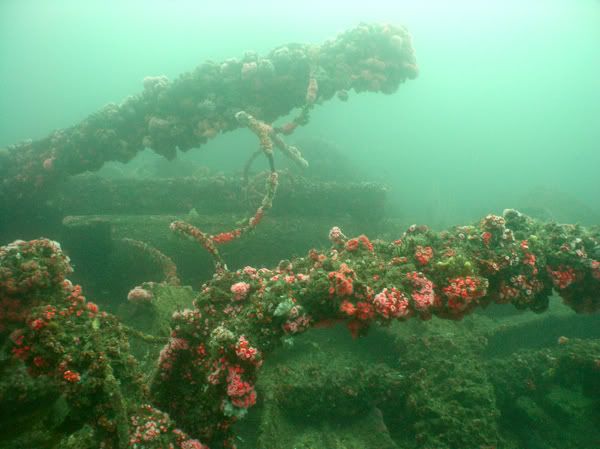 More of the same with down line.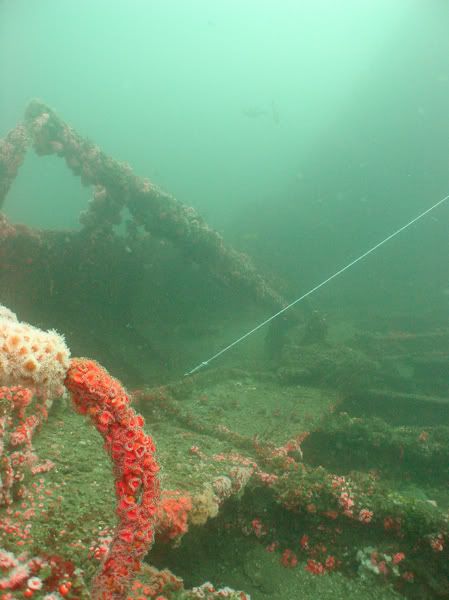 When we came up from the dive the Great Escape was looking to dive the spot. We called Tim on VHF and told him we'd be out of his way as soon as we retrieved our down-line buoy.
We moved over to Insulator Reef since it usually provides an interesting dive. Vis was a bit better, and the local population up for meeting guests.
Chromis cloud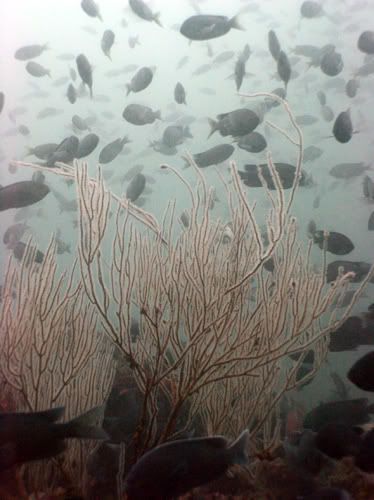 See star?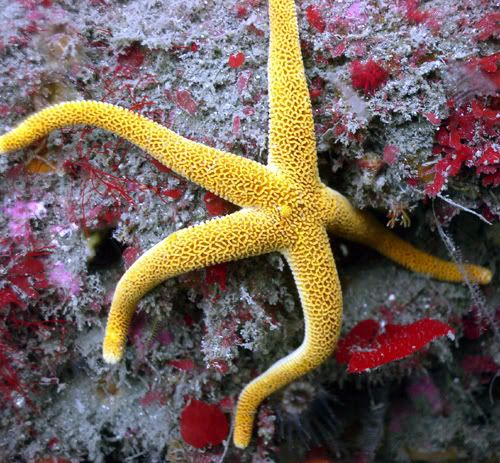 Suckered into a Max Bottomtime moment of weakness…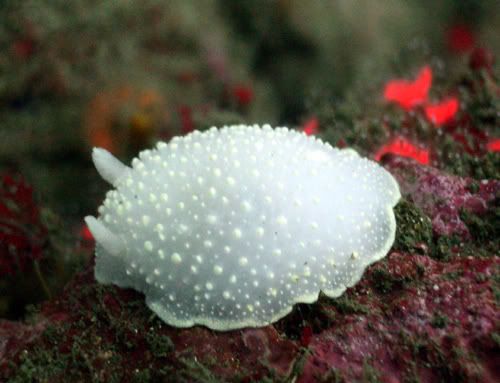 What is amazing about Insulator is the number of Assimilus abs that call the place home. I didn't see any live ones I could shoot this dive, but they make their presence known.

Actually we're thinking about renaming the spot to Whiskey Flask Reef due to the great numbers of whiskey bottles scattered over the reef.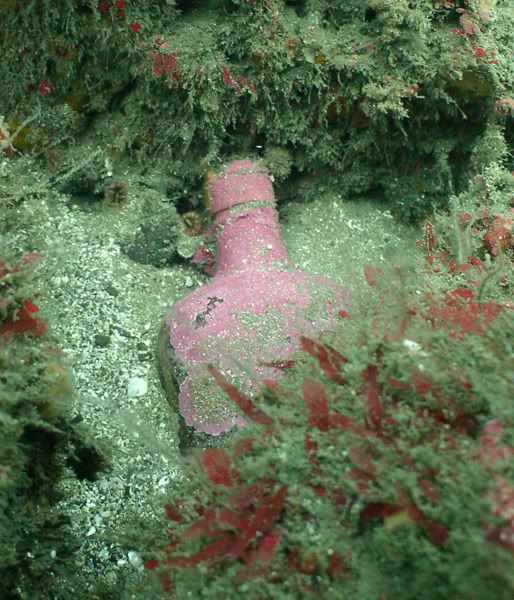 Andy opted for his next dive on the Federal Breakwater, Cabrillo end – and was not too impressed. Vis was about 8-10-feet and the bottom was very, very silty.

My last dive of the day was on the FS Loop, and the conditions were very nice (for the Loop…)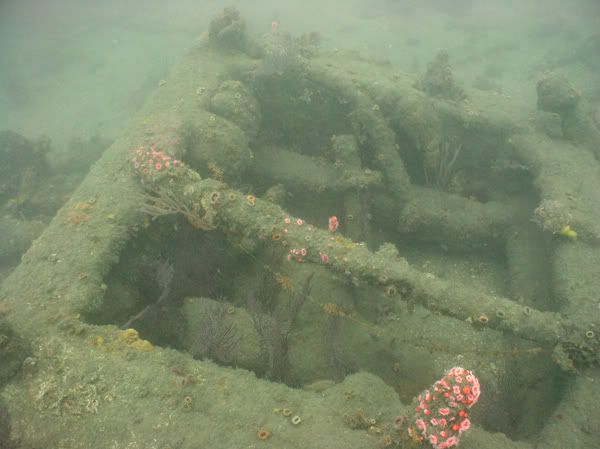 Shaft and valves on the Loop

Back at the ramp the celebration of the 4th was well underway with bands, and our new dive platform.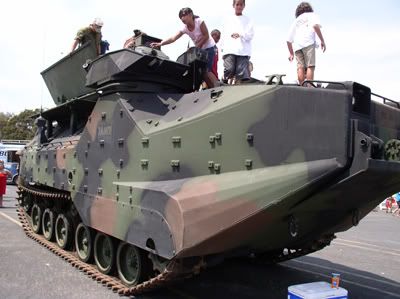 New dive platform stats.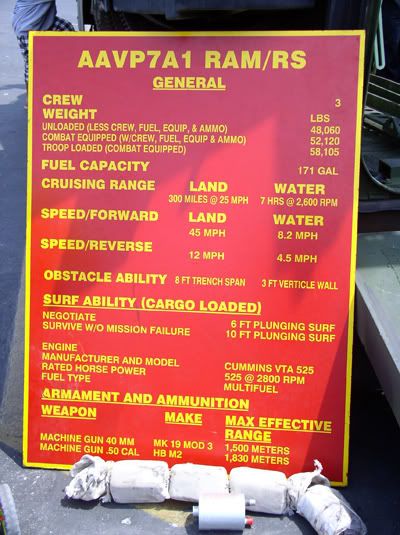 Yep that HB M2 will come in real handy…
Stay wet.