Posted by Max Bottomtime on July 20, 2008 at 19:53:06:

I finally got in an entire dive without having camera issues. I jammed a dozen new dessicant packs in the housing, put the housing in a cooler and didn't shoot in RAW mode today to keep the camera from heating up too much. I'm not sure which one did the trick, but it worked.
Merry and I dropped down and headed to Ted's Pinnacle. The statue has grown over very nicely with bryozoan, encrusting algae,sponges and even a batstar today. There was a champagne bottle in her bucket, but it must have jumped out. :)
We passed through two thermoclines and the water was dirty, so the fish didn't seem to pay much attention to us. We found a large spotfin sculpin, a first for us, as well as another first, a colonial tunicate. We also found two sets of two swell shark eggs. I can't remember ever seeing two together.
We made it out of the water without incident, which is also a rarity at Marineland.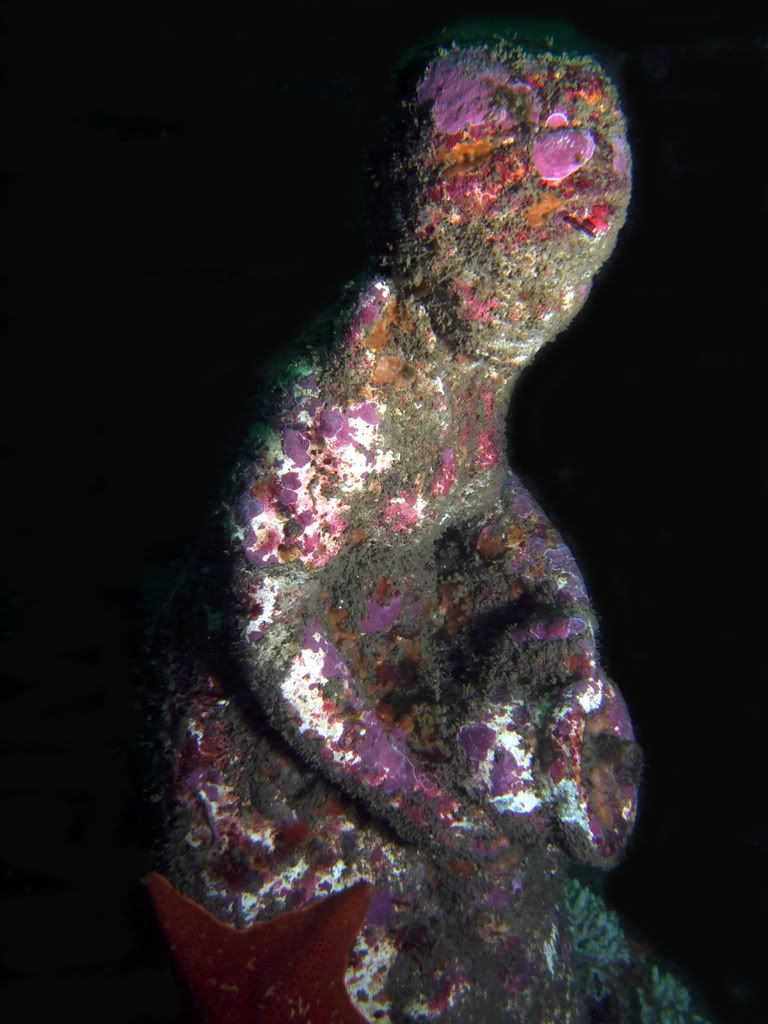 Our Lady Of The Garden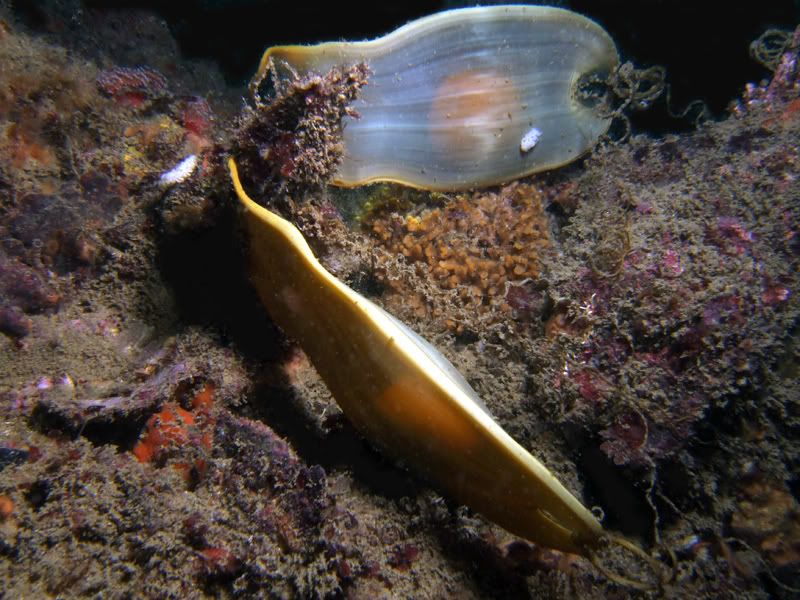 Swell shark eggs

Colonial tunicates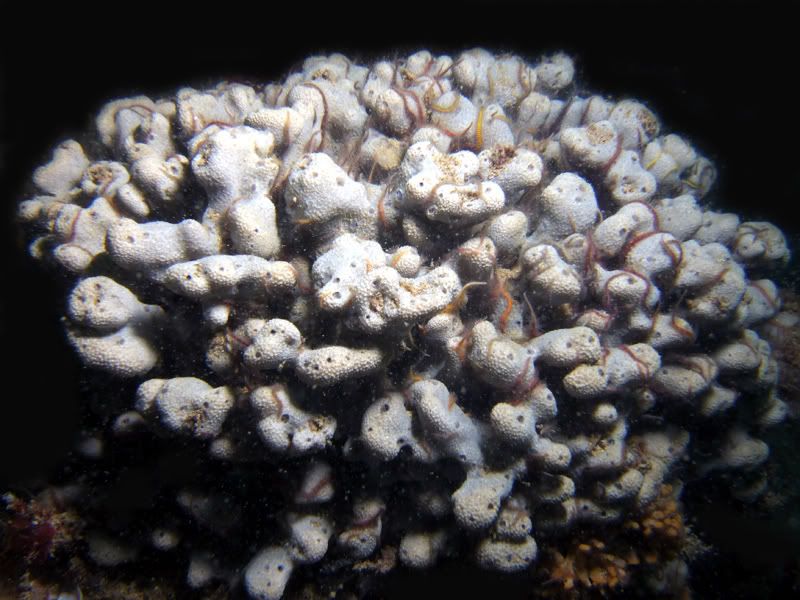 Sponge and hundreds of brittle stars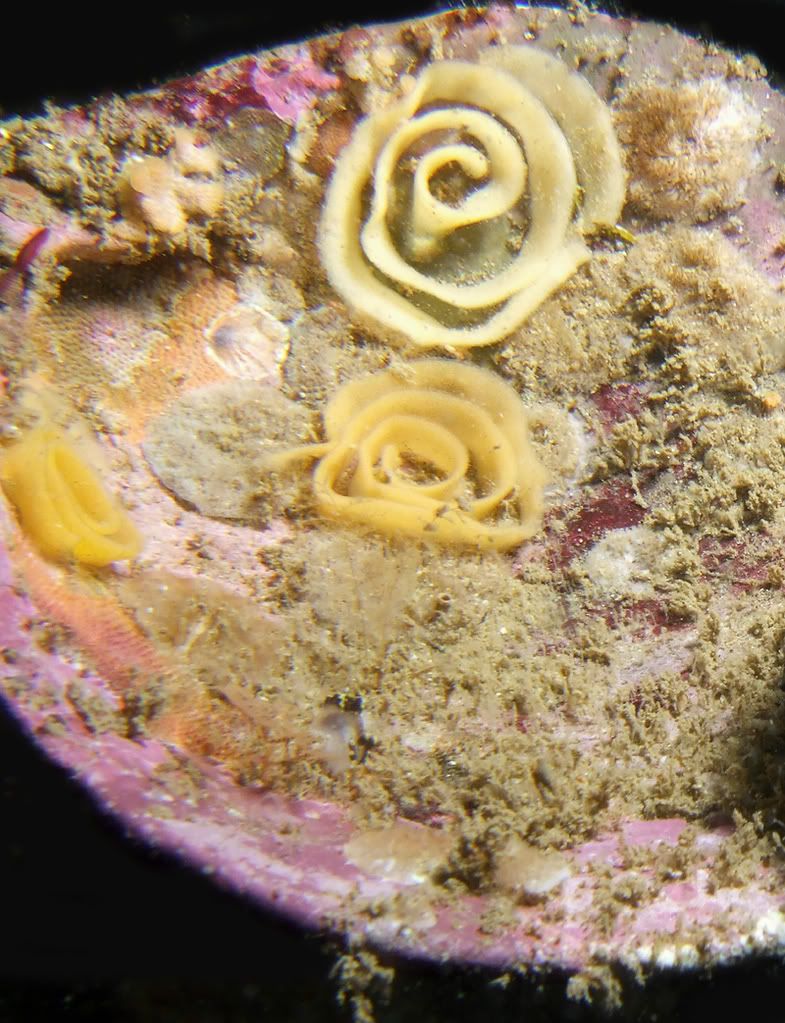 Eggs on the half-shell

Cadlina limbaughorum

Hermissenda crassicornis doing his Easter Bunny impression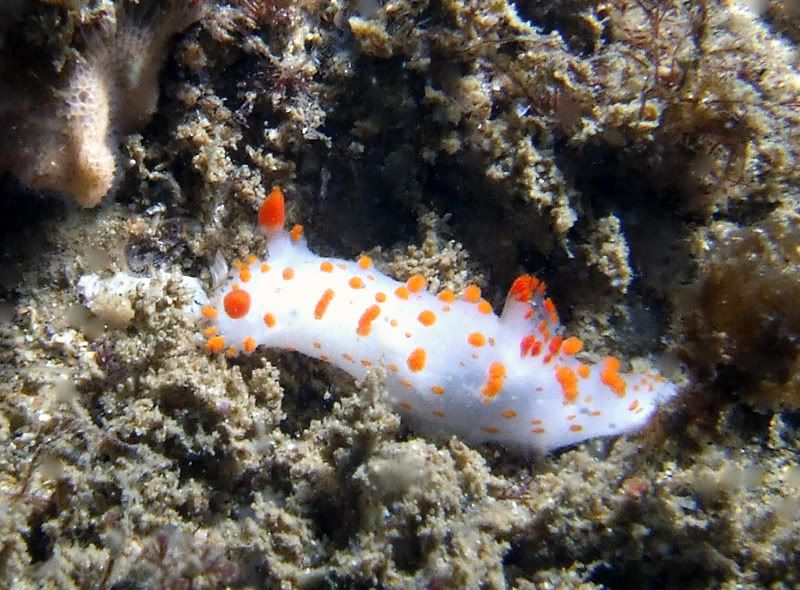 Triopha catalinae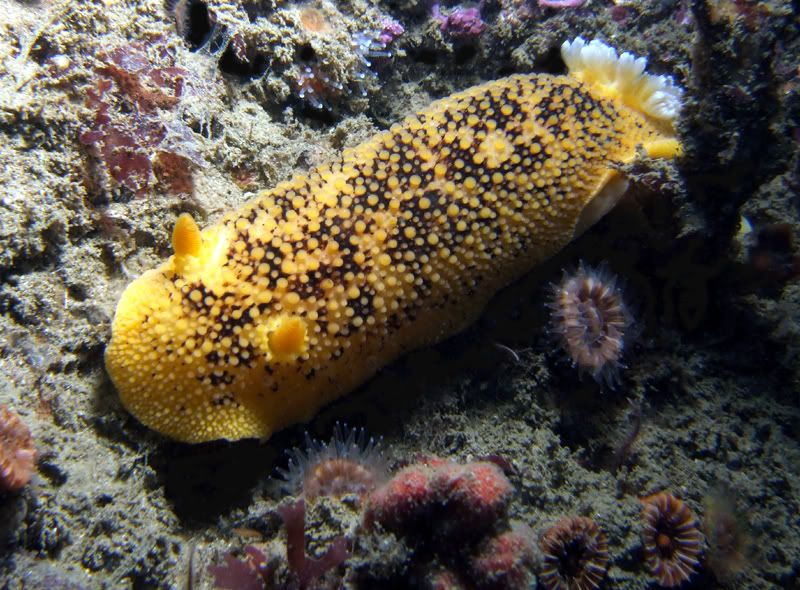 Anisdoris nobilis
We stopped at the Cabrillo Beach boat launch on the way home and found Lion nudibranchs and a Janolus barbarensis. The water was so muddy that I only got one photo clear enough to post.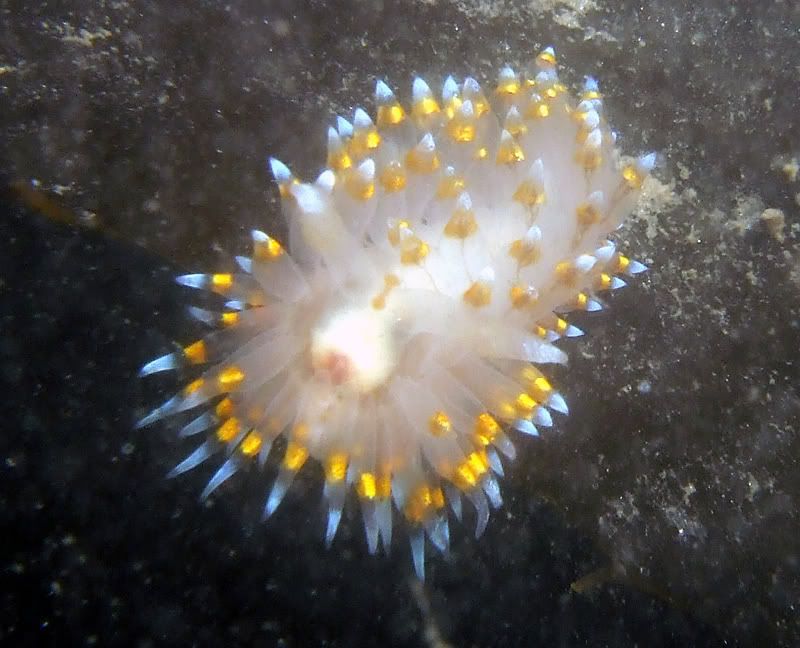 Janolus barbarensis