Posted by Eric S on July 27, 2008 at 21:48:33:

I went up to Mendocino this weekend with the wife.
Mendocino Bay was torn up as you can see.
The good thing is I didnít have to get in the water and risk my life and I donít have to clean my gear.

Another shot of the unbearable conditions:

There was no charm to the town as you can see in this photo of this run down shack: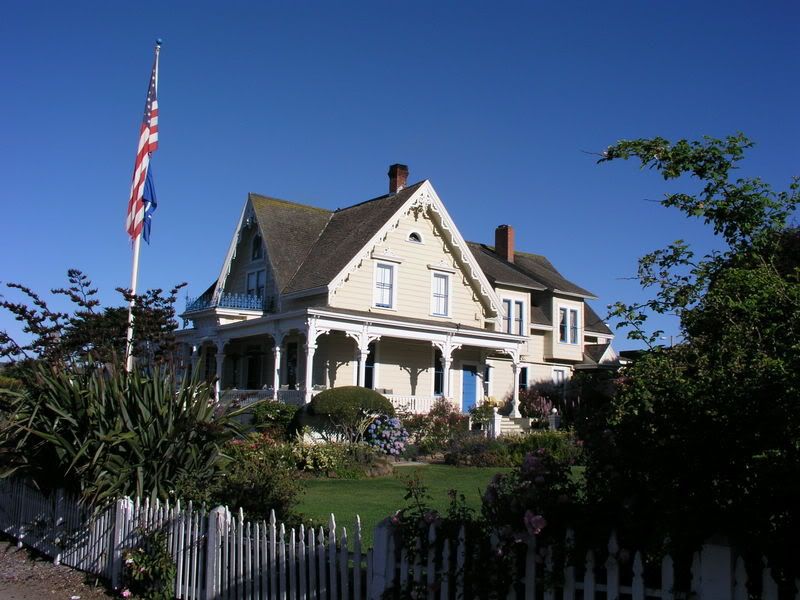 Good thing we didnít stay there!

In all seriousness:
Even though the water was a bit milky and I decided to pass on the diving this trip, We had a great time!
Mendocino is a treasure way up on the North Coast.
We stayed in a great little B&B called Whitegate Inn.
They have a separate old Victorian house called Abigailís just down the street that is dog and kid friendly. They are right in the center of town within walking distance to everything.
The room was fantastic and at $168 night I didnít think it was bad considering they have a wine and cheese social and 5:00 p.m. and a full breakfast included in the price. The room was full of charm with a feather bed and antiques.

While we were there, the Mendocino Music Festival was going on and although we didnít go into the tent and officially attend the concerts, we could hear from outside the types of music being played. It was all great stuff from Brazilian jazz to classical to alternative.

Maybe the next time Iím up there Iíll be able to get in the water and the trip will really suck, eh?