Posted by Max Bottomtime on August 03, 2008 at 15:32:25:

Conditions were pretty nice on the wreck of the Avalon this morning. Merry and I joined Jon Davies and Frank O'Donnell aboard Frank's Boston Whaler. Frank was unable to dive due to a sinus infection, so we fought through our sympathy and forced ourselves to dive. :)
We dropped near the crane and found a few large lingcod, cabezon and nudies everywhere. Visibility was a good 25 feet, although a little dark below the green surface water. Temperatures ranged from 59F on the bottom to 68F at the surface.
We scouted the reefs near the stern section and found several nudibranchs that I didn't have time to shoot. After an hour surface interval, Jon and I went back down. As soon as I approached the bottom I saw a Peltodoris mullineri, my first one. I soon discovered that my lens was fogged after sitting in the sunlight for an hour. My bad. I remained there for the next half hour hoping the fog would clear, but it never did. Now I have yet another reason to return to the wreck.


Cabezon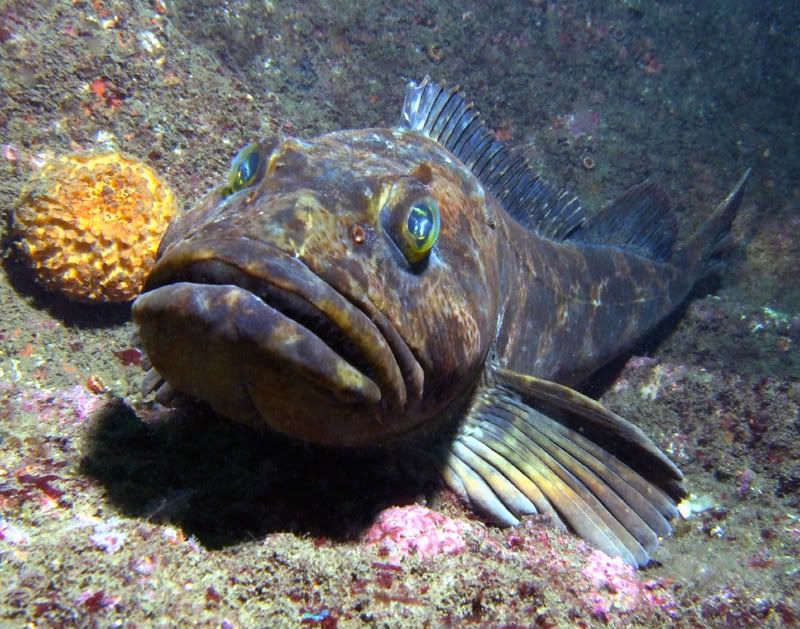 Lingcod

Garibaldi guarding his nest

Laila cockerelli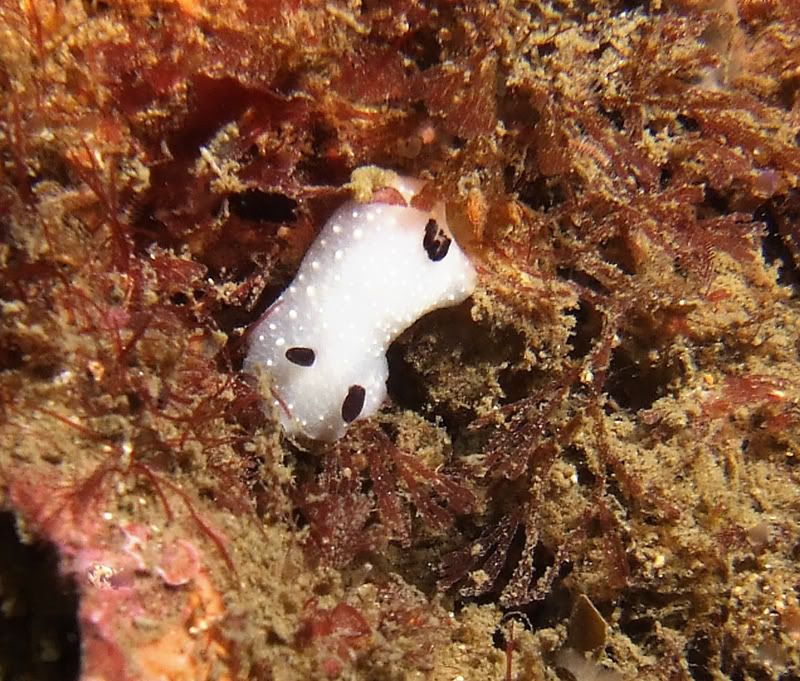 Cadlina limbaughorum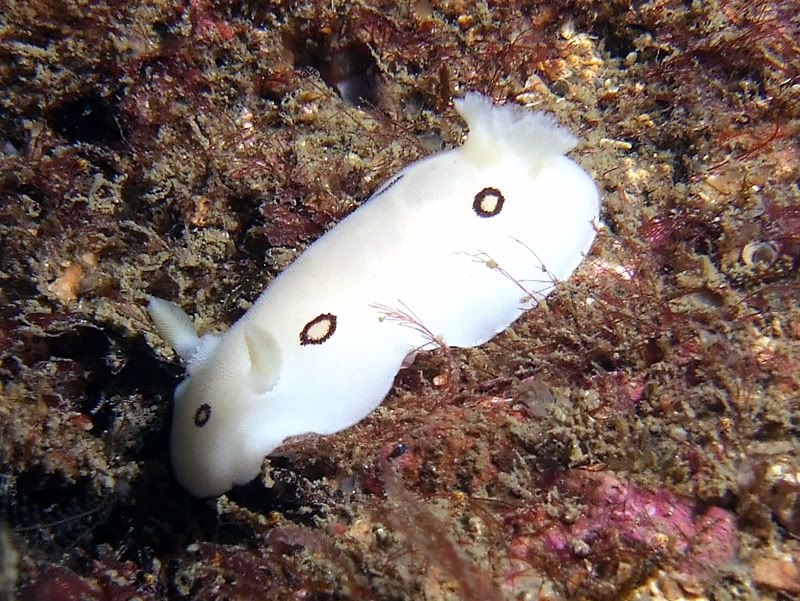 Diaulula sandiegensis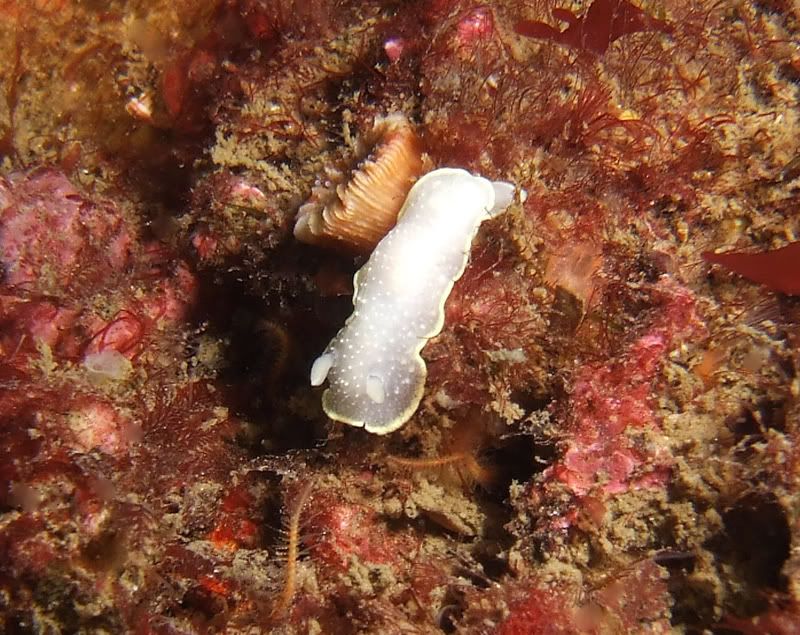 Cadlina luteomarginata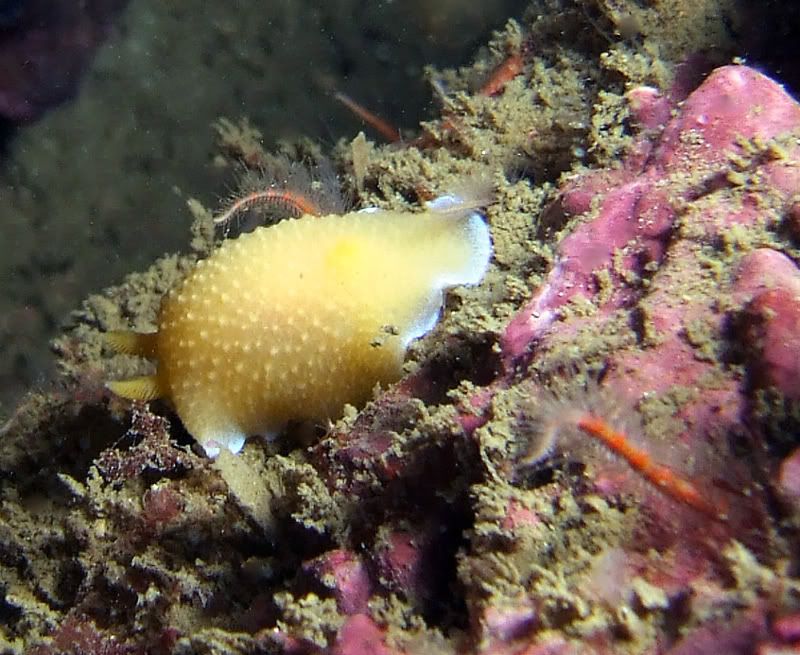 Doriopsilla spaldingi