Posted by Max Bottomtime on August 09, 2008 at 16:16:05:

Today was a reminder of most of my first 150 or so dives at Marineland. I had the place all to myself. There were no waves to speak of and the vis was good enough to see the rocks at my entry/exits so I made two easy dives. After swimming in the 71F surface water at Vet's on my last dive the 57F water of Marineland was refreshing. I saw 53F once, but most of the time my computer read 57F.
Our Lady of the Garden seems to be hosting a batstar. It was there earlier in the week as well. There was also a Hermissenda crassicornis in her water bucket, a Christmas Tree worm and hydroids growing on her sides. She looks great for being underwater for such a short time. The edge of the reef where I placed her gets a lot of current and nutrients.
The new kelp between the cove and point is as thick as I've ever seen it. Even on sunny days like today it can be dark enough to require a light in there. Rockfish, octopus and small rays darted about while sea hares formed a spaghetti-laying orgy.
Visibility was only about ten feet, but if it continues to be flat the conditions tomorrow could be quite nice.


I got my usual parking space. RHIP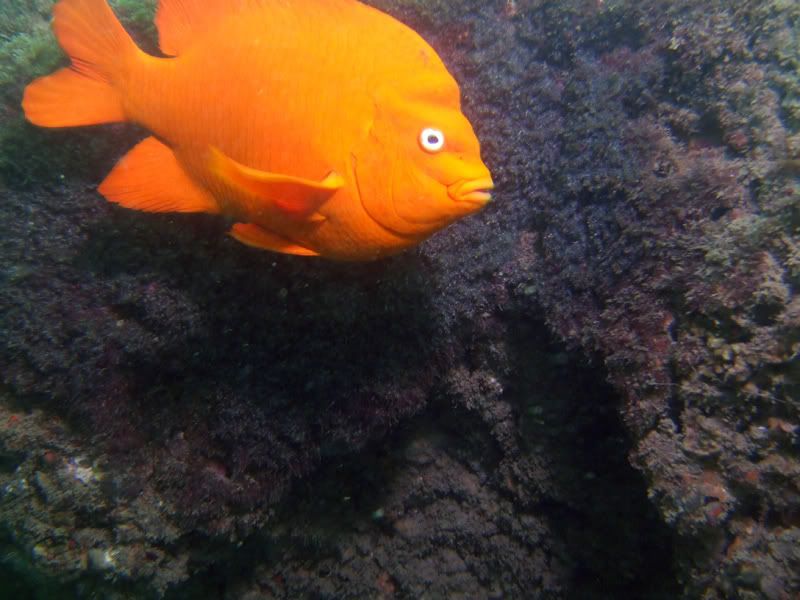 Garibaldi guards his nest.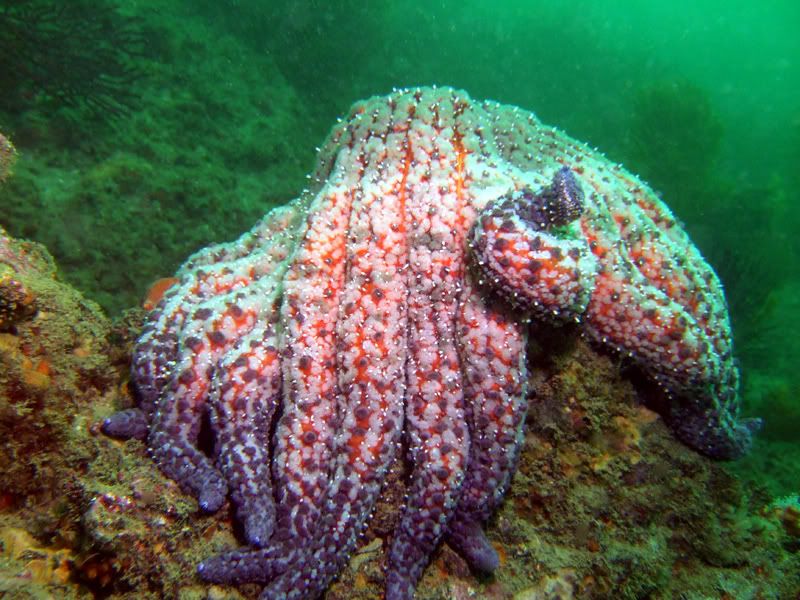 The stars are out tonight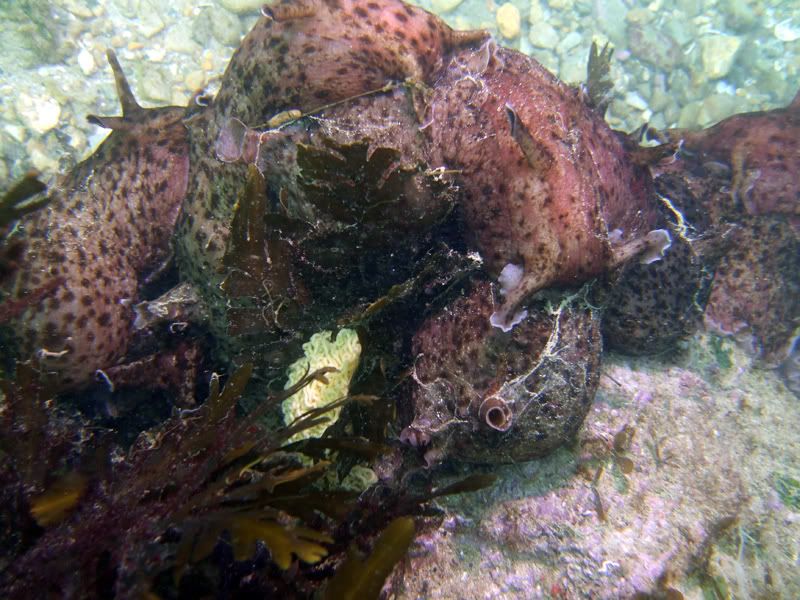 Shouldn't there be some '70s porn music?

Nice hangout.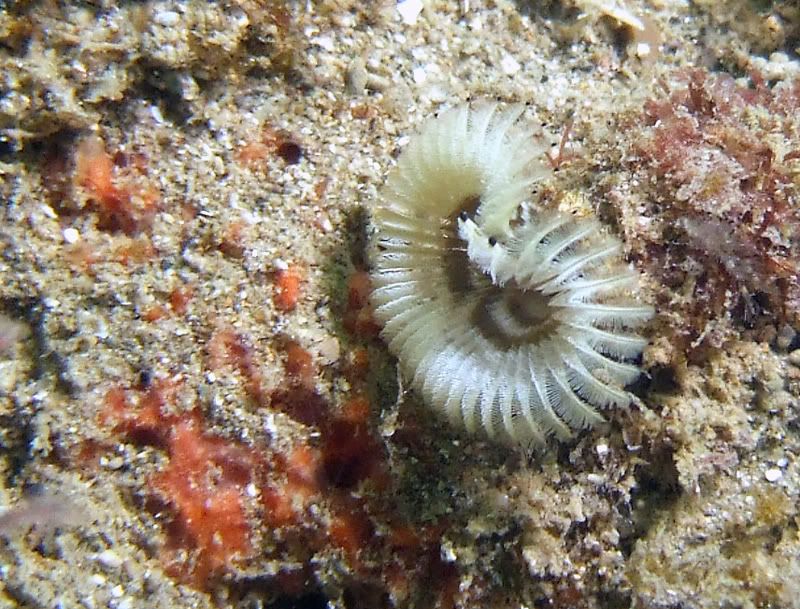 Megaloma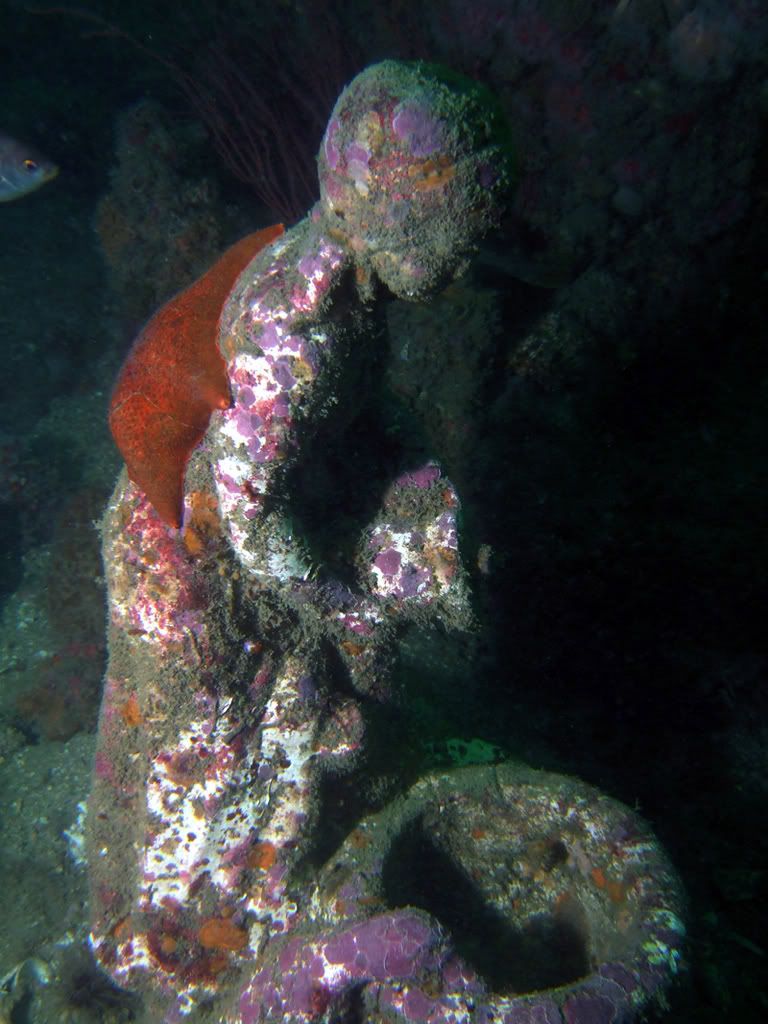 Our Lady of the Garden
...and of course, what would a dive at Marineland be without nudibranchs?