Posted by Max Bottomtime on August 17, 2008 at 20:26:56:

Dr. Andy Saxon and Patrick Smith invited us out for three dives in the Santa Monica Bay this morning. We hit the Hyperion outfall pipe, elevated pipe and Star of Scotland. Conditions were very nice for all three dives. The dirty surface water only went down to about twelve feet before opening up to a pleasant 15-20 feet plus vis.
The pipes were coverd with bugula and nudibranchas, along with yellow crabs, dock sghrimp, feather duster worms, and a lot of fish.
Only Andy saw a giant sea bass on the Star. Patrick pointed out the tile from the dance floor, and the toilet was on the foredeck where I saw it the last time I was here. We passed through two thermoclines on our descent. My computer read 51F while everyone else saw 55F.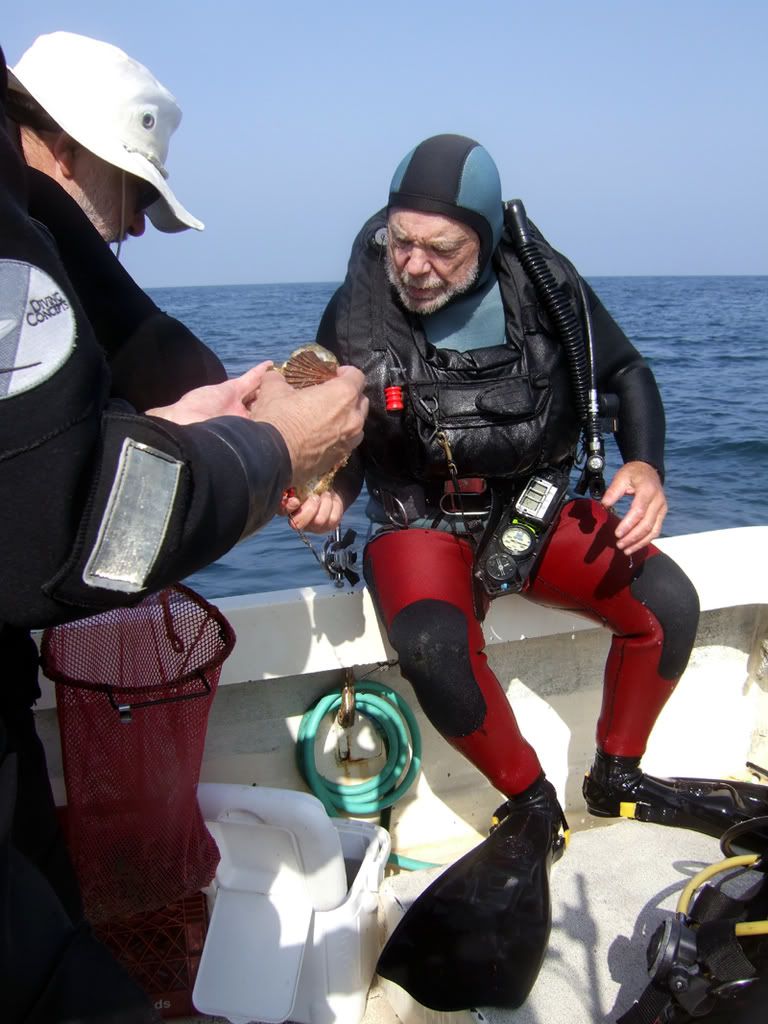 Captain Andy prepares to dive

He returns with news of the GSB

Merry and Patrick discuss marine biology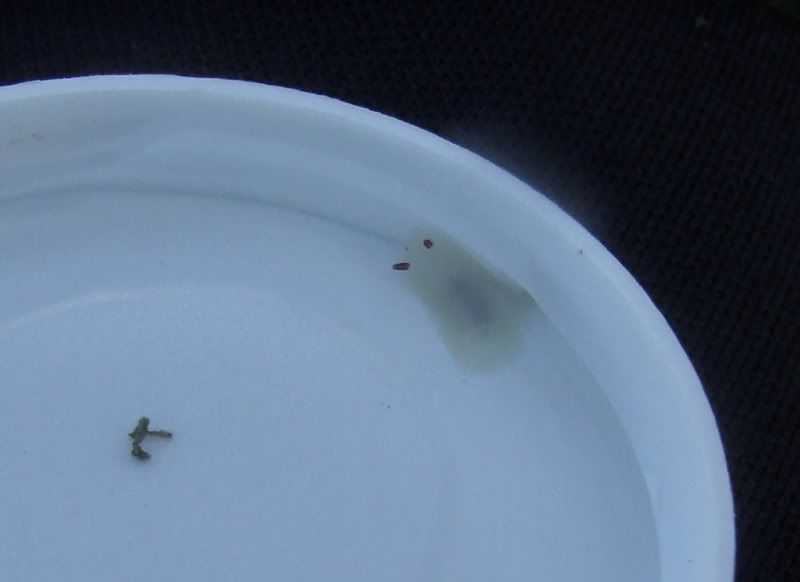 A minute Cadlina flavomaculata in a lid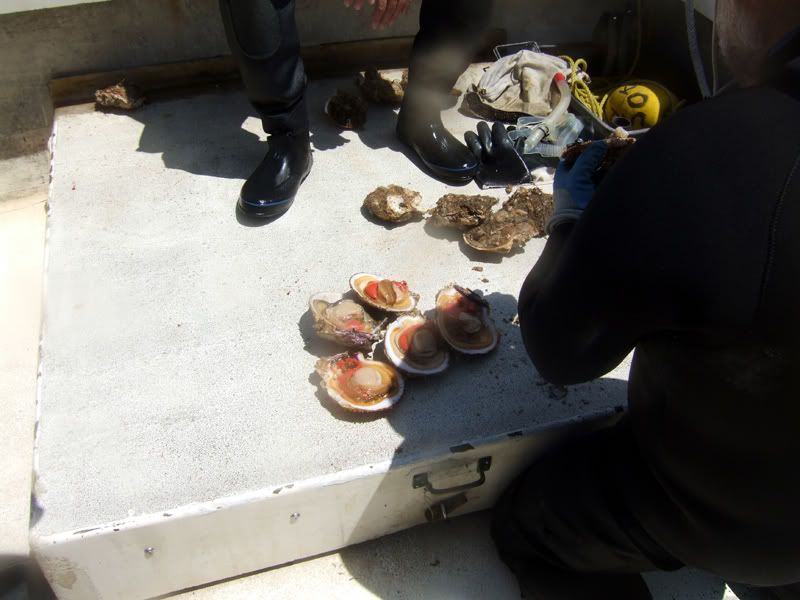 Patrick studies his own marine life collection
My collection;