Posted by Patrick on August 24, 2008 at 22:26:07:

Sort of a "good news – bad news" week. The good news was my younger son returned safely from eastern Europe and the Middle East. The bad news was he brought me a T-shirt that said, "Dive Croatia" and a lung plague the likes of which I haven't experienced in a long time. I haven't been able to hear or even think about clearing my ears in days. So this is a second hand report on Captain Andy's dives in the SM Bay today.

First two dives were on the Star of Scotland. Visibility was excellent for the Star with something like 30-foot on the first dive and slightly less on the second. The local GBSB were not seen, but it is summer – maybe they're on vacation.

Last dive was on the MdR artificial reefs where again vis was a very acceptable 20+ feet.

Below are some of the images shot last week where conditions were not quite as good, but still give a flavor of conditions on the Star. Enjoy.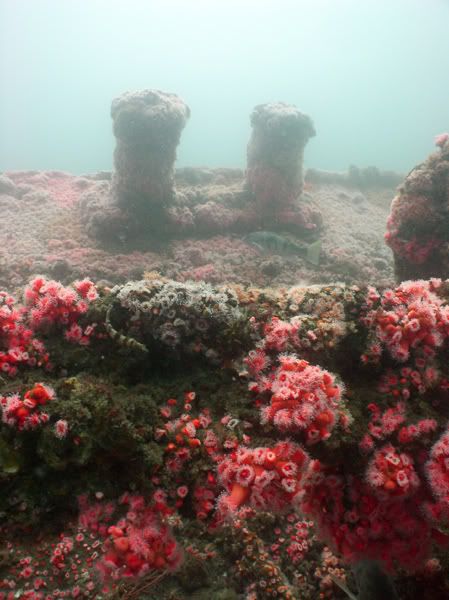 Star of Scotland – bow bollards

Bow bollards – looking forward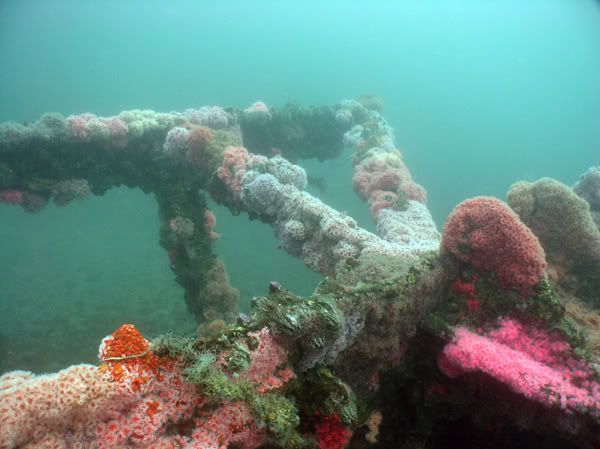 Fishing platform support

Lifeboat davit

Main hatch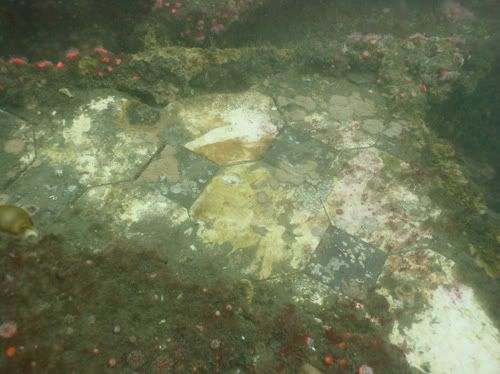 Remains of tile dance floor?
Stay wet