Posted by Max Bottomtime on October 01, 2008 at 15:52:17:

I began my quest for my next 300 dives at Marineland yesterday with two afternoon dives. After the great conditions last weekend I hoped for a repeat performance. Unfortunately this is 2008, the year of lousy beach diving conditions. The water in the cove was milky and the strong winds were picking up.
Divebum Don Robarge joined me for a jaunt through the kelp, which now extends the full perimeter of the reefs. Don practiced playing with his new video camera, hopefully getting a good shot of me feeding Abby, my pet abalone.
Visibility was five to eight feet, except where we dropped to look for Don's fin. It was only a couple of inches there. We couldn't find it, so Don made a uniped dive. His fin went solo. By the end of the dive it had cleared up enough so that I managed to see his fin just before I surfaced. He and his fin are happily reunited.


Abby

Abby with dinner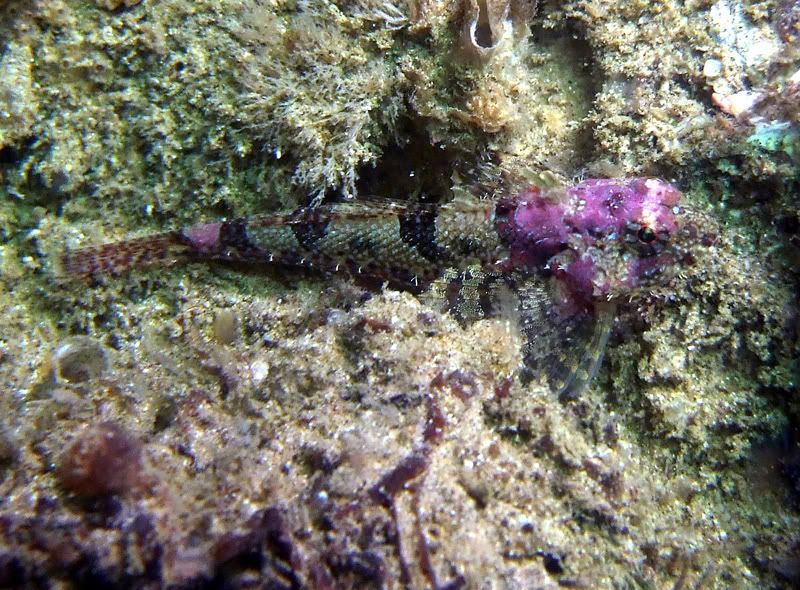 Miniature sculpin