Posted by Max Bottomtime on October 02, 2008 at 09:05:39:

Merry and I made a mid-week night dive at Redondo Canyon last night. We were fortunate to see several signs of continuing life. Crabs carrying eggs, juvenile thornback ray and my favorite, a shrimp molting. I thought it was dead at first, laying on its side and rolling around. I thought it due to the surge, but suddenly it broke free of its old exoskeleton and scooted away.
We dropped down near a small Blacksmith who kept dive bombing us. I think he was going for the fry in out light beams, but it was very annoying having a fish speeding toward your face constantly. We saw few nudibranchs last night. Merry spotted a Polycera atra on a kelp frond, but before I could get a shot the juvenile Blacksmith dive bombed the kelp and I couldn't find the nudi again.


Molting shrimp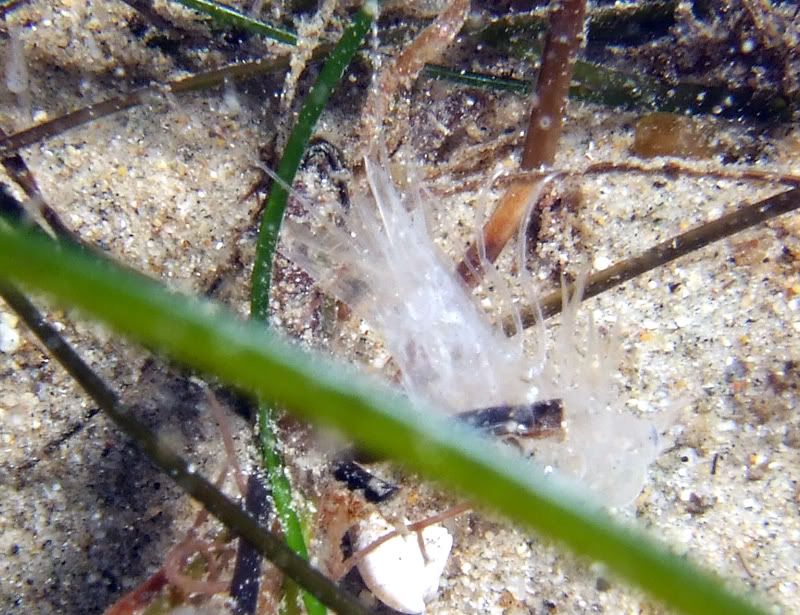 Former shrimp home

Better hide my new soft shell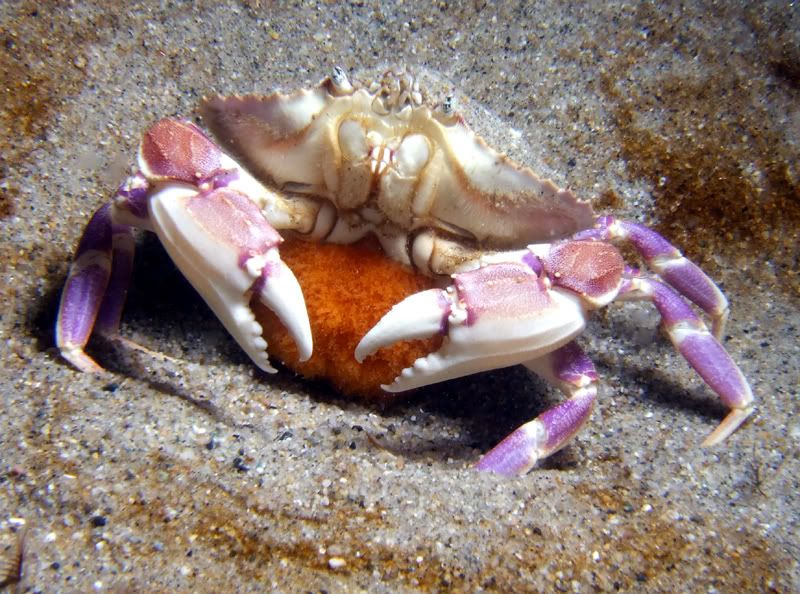 Eggs over easy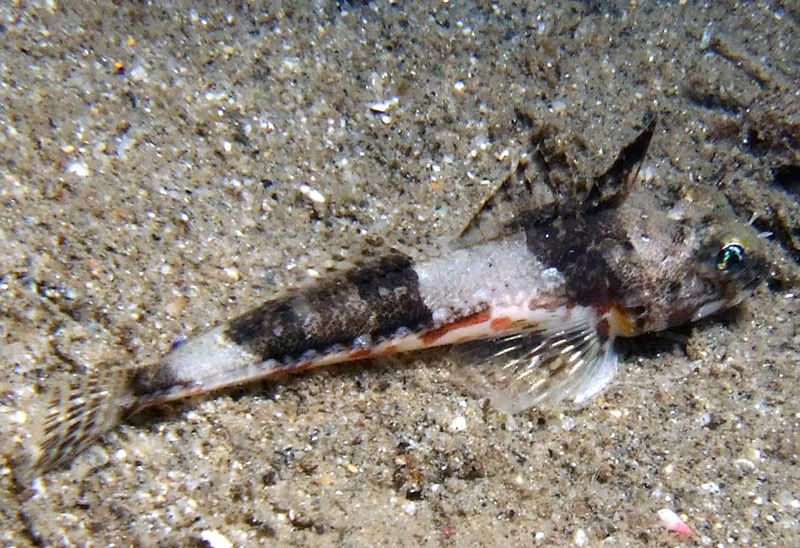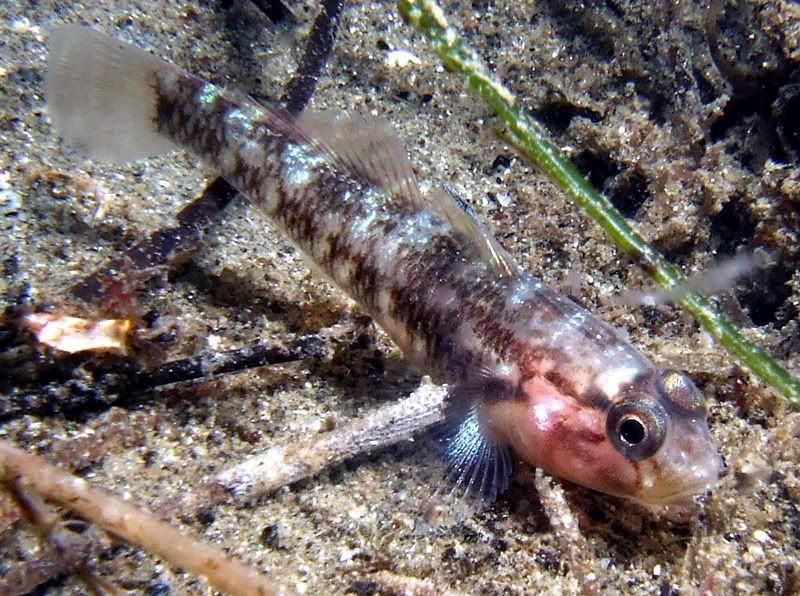 Sculpins aplenty

Fringehead with a nicely decorated home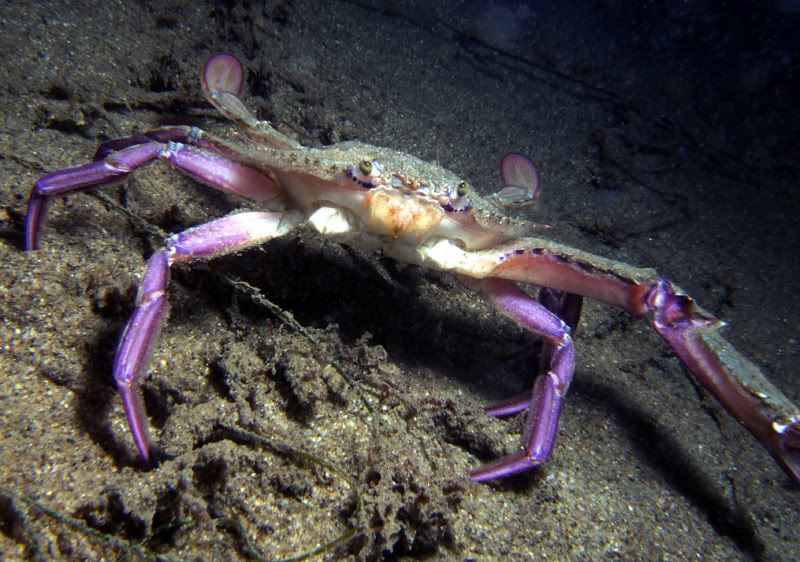 Get outta my ocean!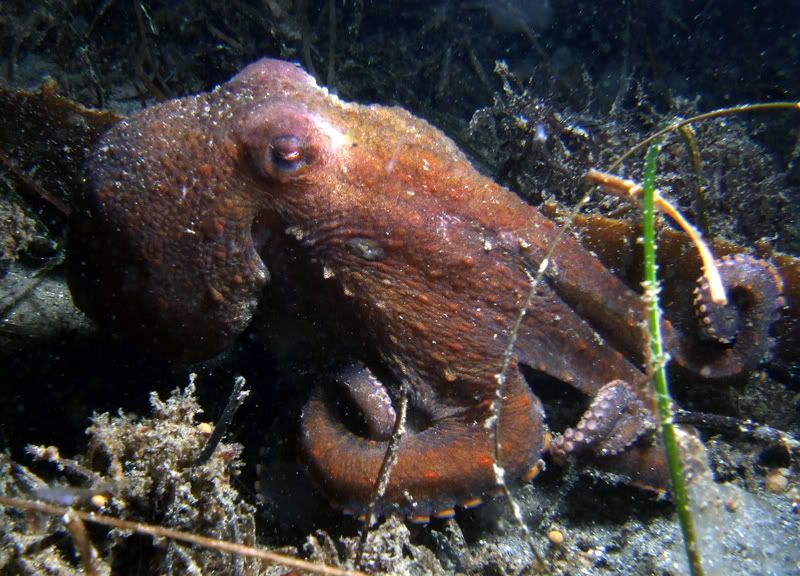 Several octopus were out and about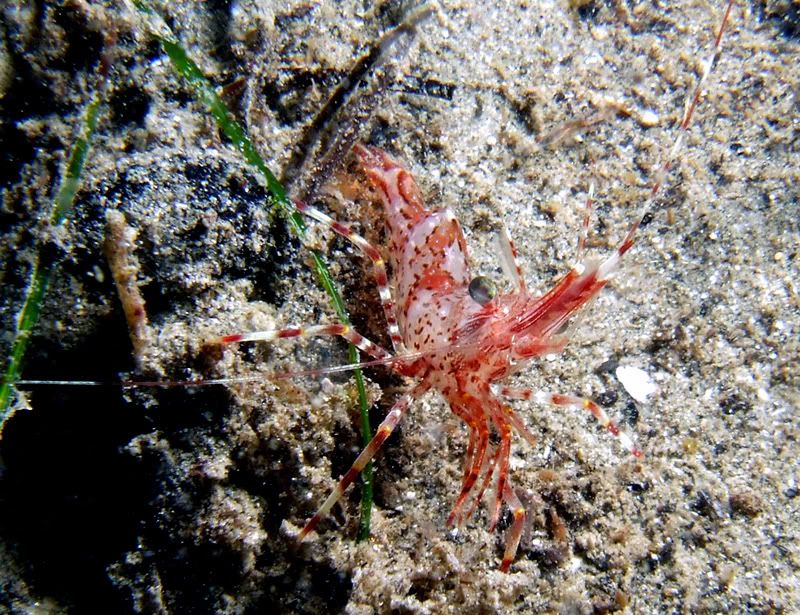 This shrimp did gymnastics, flipping over and swimming upside down