Posted by Max Bottomtime on October 26, 2008 at 17:31:30:

Merry and I went on a scientific expedition to Redondo Canyon today. Merry is assisting Leslie Harris of the Los Angeles County Museum of Natural History in a study of Capitella hermaphrodita, the red lug worms found in squid egg cases. While searching for eggs, Merry spotted movement ahead. There were three mackerel caught on a lure with multiple hooks. We freed them and they swam off, not even bothering to look back and thank us.
We collected samples, including a core sample of the surrounding silt and then spent the remainder of the dive looking for nudibranchs. We found a few Rictaxis punctocaelatus, spotted Rictaxis crawling through the muck.

Merry spotted a nudibranch which we each thought was a dark Polycera atra. I took several shots, then found another. After downloading my camera we discovered them to be Polycera hedgpethi, my first sighting of them! I get excited over little things.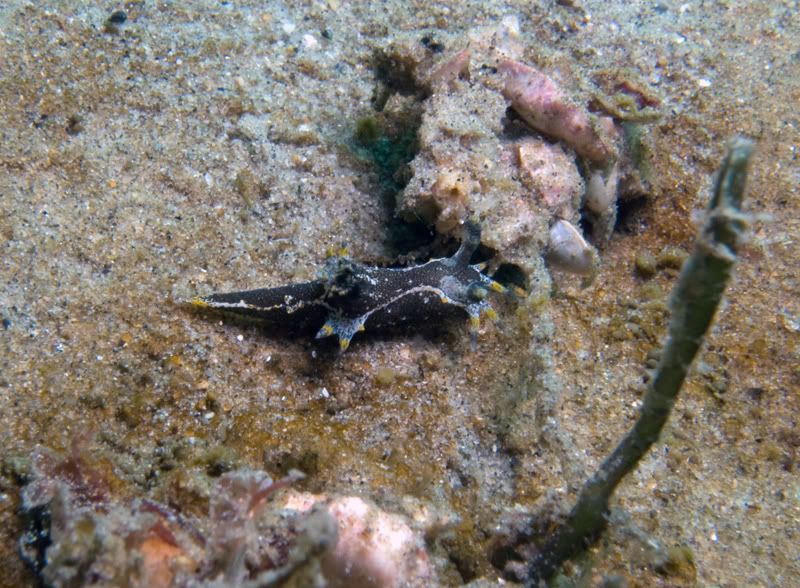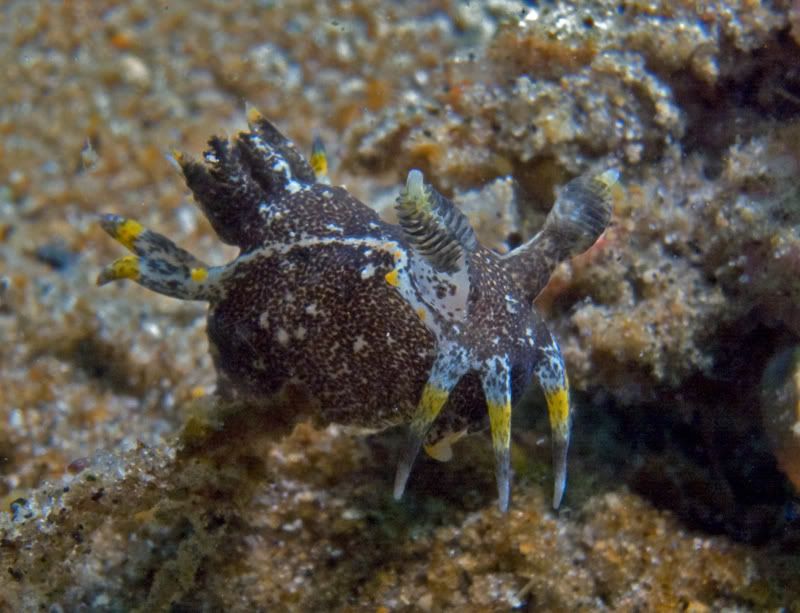 In a clump of red algae I found a stiletto shrimp, Heptacarpus stylus.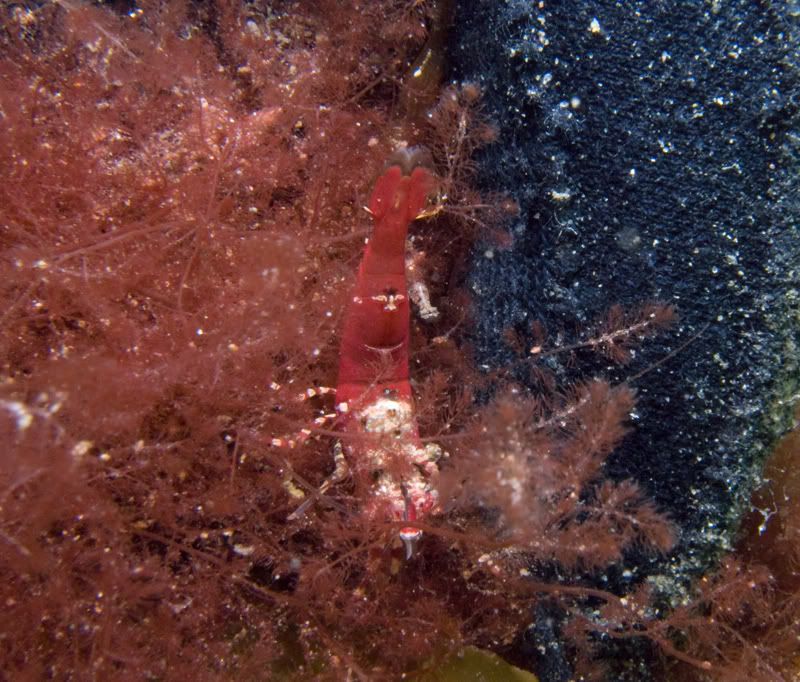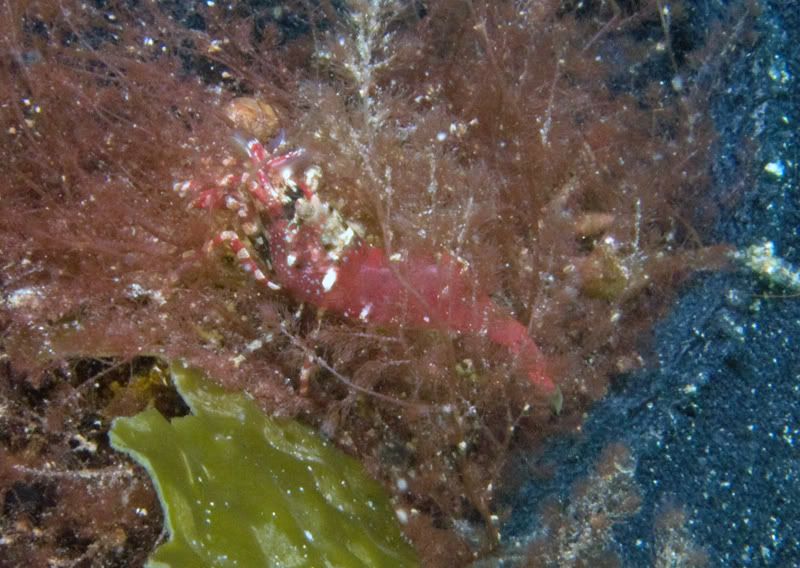 There were scattered clumps of squid eggs from deep in the canyon to as shallow as twenty-five feet. Many of the egg cases have been gnawed upon by Sheepcrabs and other predators. A tiny sanddab used one as a good spot to rest.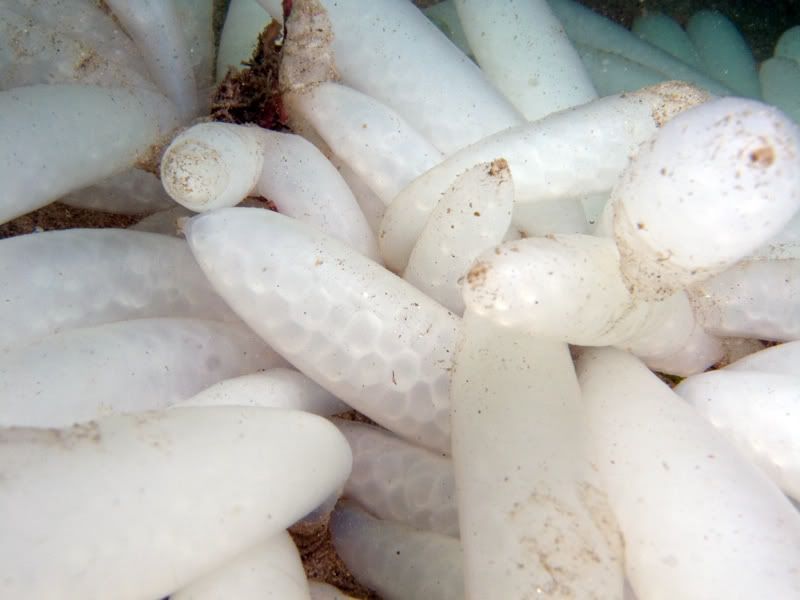 As we reached the shallow water and prepared to surface a school of smelt began circling us. It was a nice way to end the dive.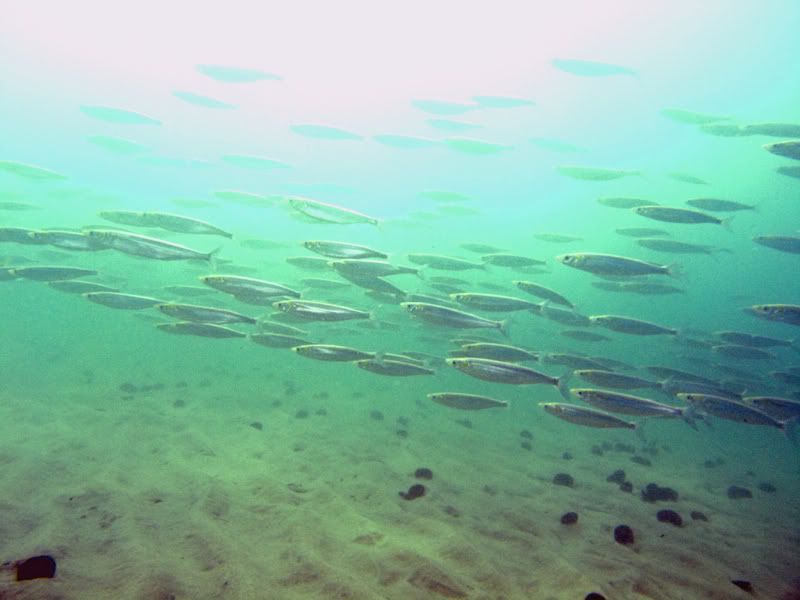 Visibility ranged from twenty feet in the shallows to five feet in the canyon. The water was 56F below the thermocline at sixty feet.