Posted by Max Bottomtime on November 14, 2008 at 11:16:19:

In Reply to: Re: Re: Too small posted by Elaine on November 14, 2008 at 10:20:02:

"Hum....I've never thought out the details - I've always liked Ross O's boat. Here is a list of minimum features. I don't know how big a boat would have to be to have all of these things. Divers don't need fancy - they just need good usable space."

1. Space for 5 on the dive deck.
The Tomcat is a foot longer than Ross' boat, with 45 square feet of rear deck space. It also has 6'6" headroom in the pilot house, so no more banging your head.


2. Accommodates 14 tanks minimum
I can't imagine taking that many tanks on one trip, but the lockers on the deck hold two, and racks will hold more.
3. Private area big enough to change clothes, use the potty - whatever kind of potty.
The Tomcat has a full marine head, not a port-a-potty with a freshwater shower.
4. Fridge for sandwiches and sodas



There is also a sink and stove, plus room for a microwave oven.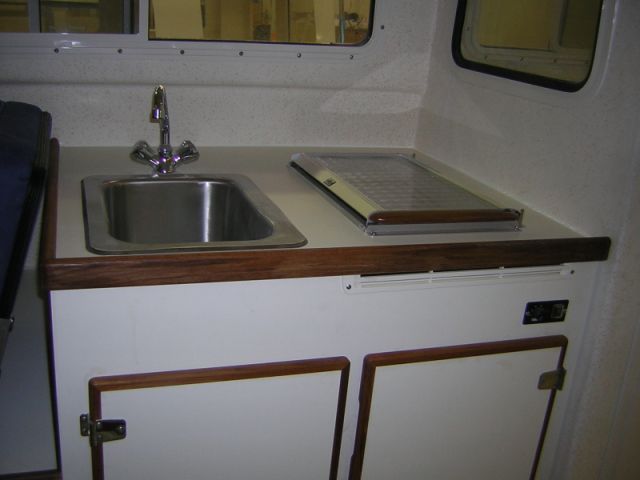 5. Sleeps 2, 4 in a pinch
The Tomcat has a queen size berth, and the table folds down for another bed.

6. Deck big enough that 4 people can get in and out of their gear.

7. Stable so everybody doesn't fall over getting in and out of their gear.
The twin Deep V hulls makes the Tomcat a much more stable platform than monohulls.



8. Place for the GPS, bottom sounder, drop cam and other toys and accessories.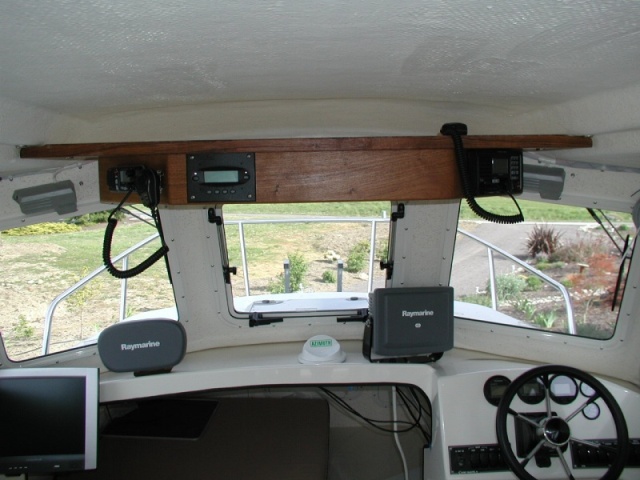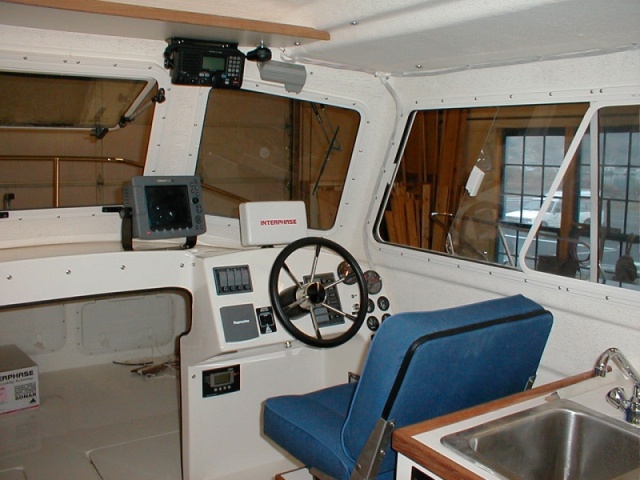 9. Place for a camera bucket and fresh water rinse.



Set up camera here, and you can rinse the camera in the shower or keep a bucket on deck.
It also includes stainless rails to help while climbing the dive ladder.

After much research, I believe the C-Dory Tomcat is the perfect dive boat in the 25' range. Check out this video for more.