Posted by Max Bottomtime on November 23, 2008 at 12:46:07:

More than thirty divers made their way to the 120 Reef today. I may have been the only one who ventured to the Point. Along the way I looked down through blue water and could clearly see the sand far below.
I dropped within ten feet of Ted's Pinnacle where the visibility was only about eight feet with a strong current heading southwest. I had to kick against the current all the way back to the cove, so I held my dive to an hour. The visibility along the perimeter of the reef was at least fifteen feet.
The nudibranchs that can be found by the thousands in the Spring are pretty absent now. I only found six species today. As I neared the cove I stopped to feed Abby. The greenling that was there last week was still hanging about. Maybe he eats abalone poop.
When I got back to the parking lot I had to laugh at the great job Evil Jeff did on the bumper stickers. It seemed as if half the cars there had one.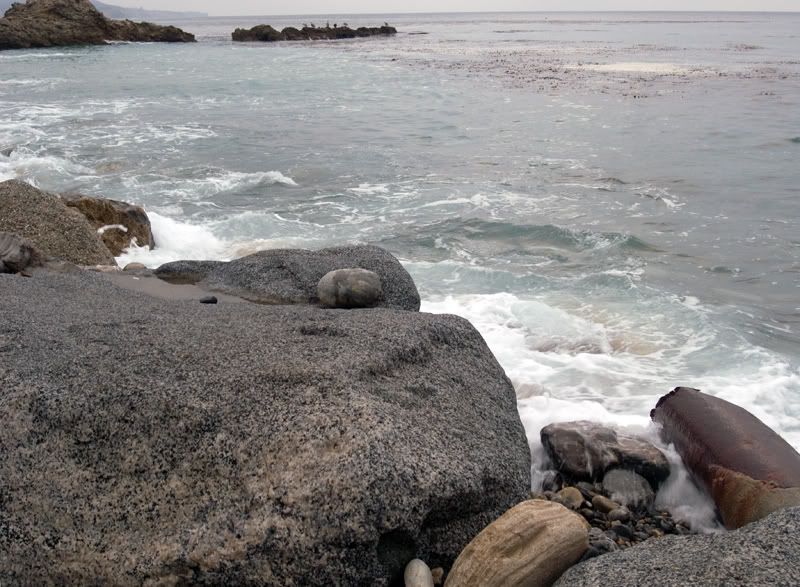 The tide was up to Jeff's Rock again.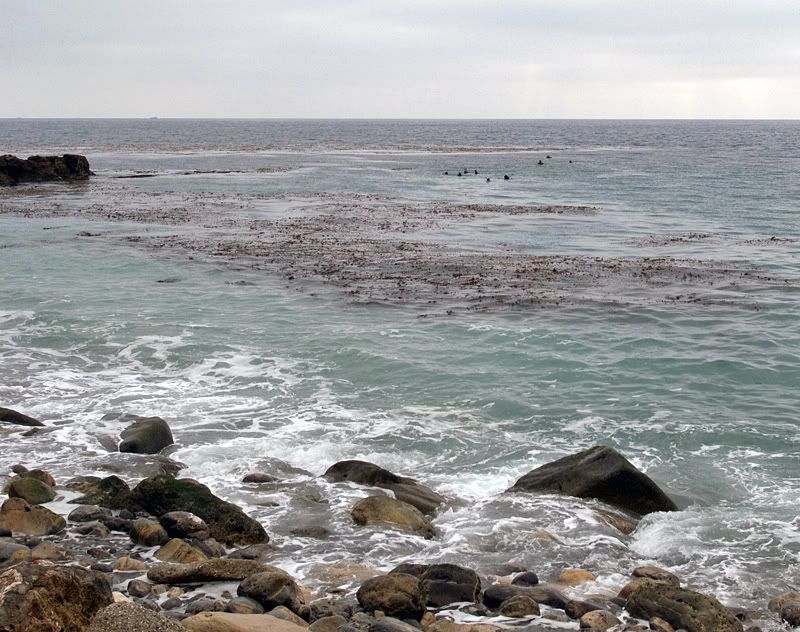 Part of a large group heading to the 120 Reef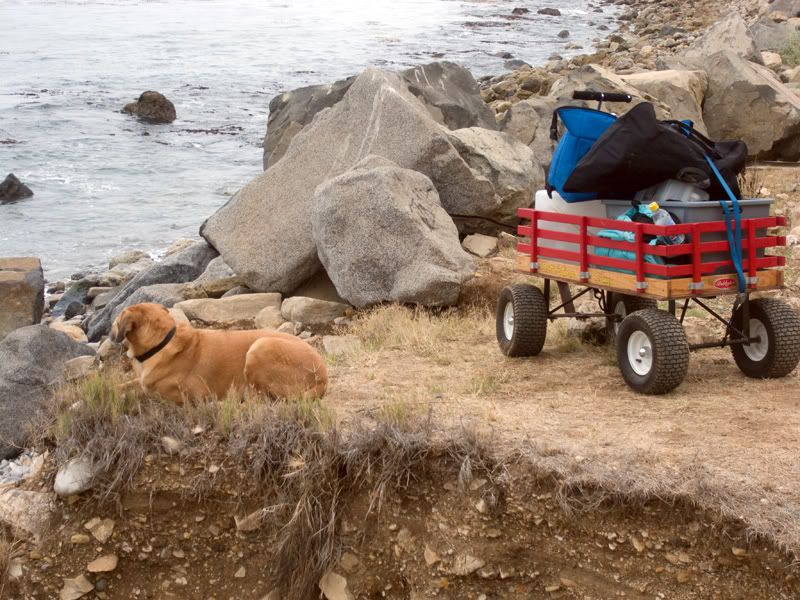 Cyber guards my gear

Beach dog with beach cat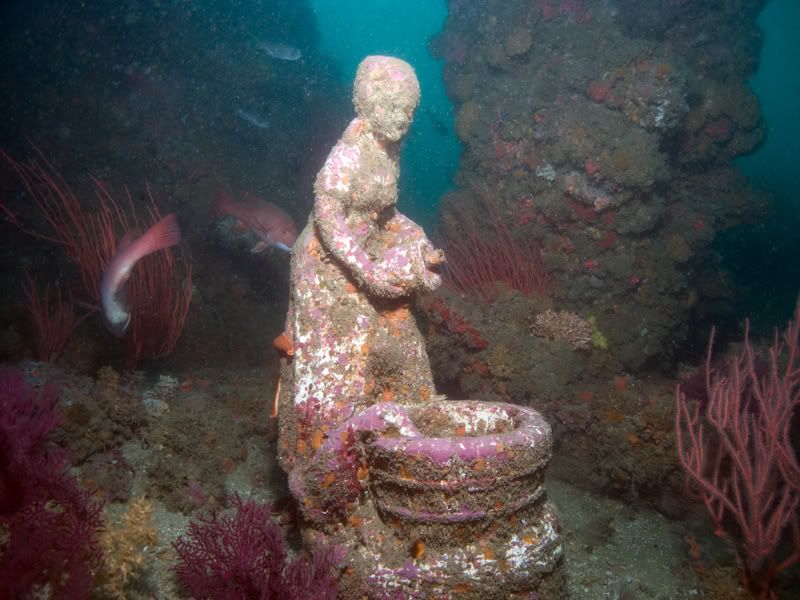 Our Lady of the Garden

Olive rockfish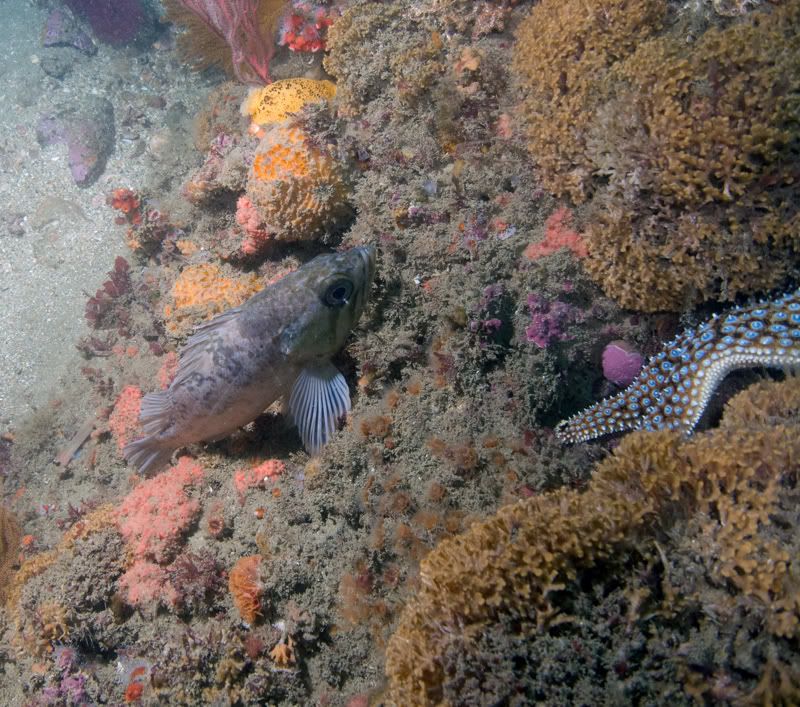 Grass rockfish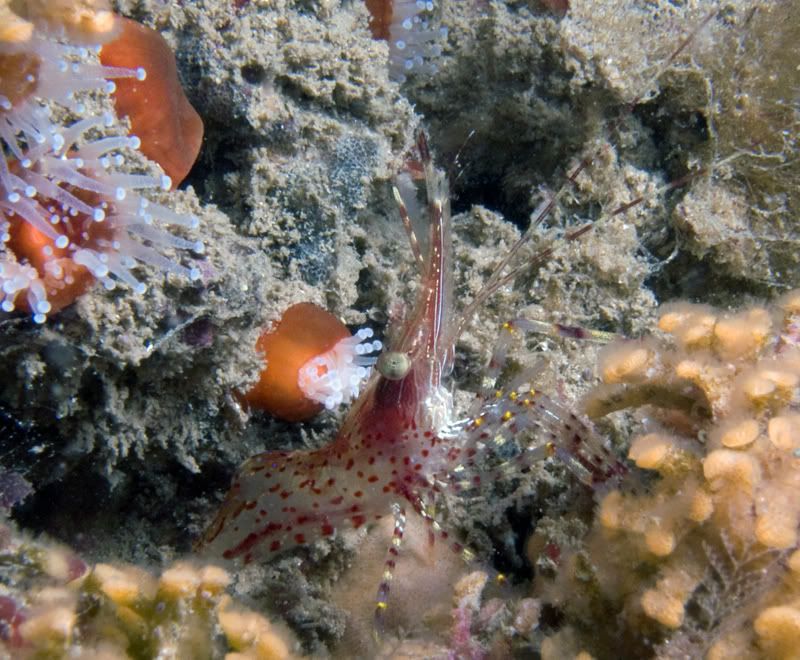 Who are you calling a shrimp?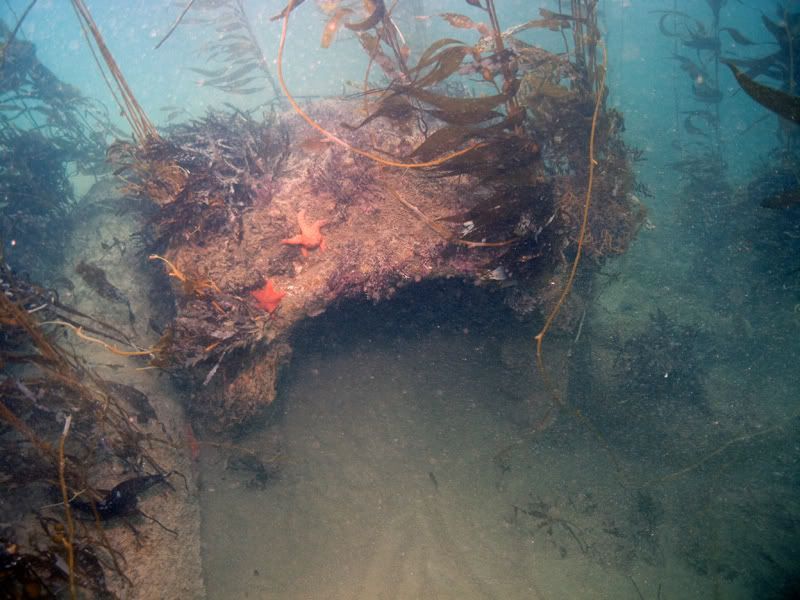 Greg's Pipe sporting a kelp toupee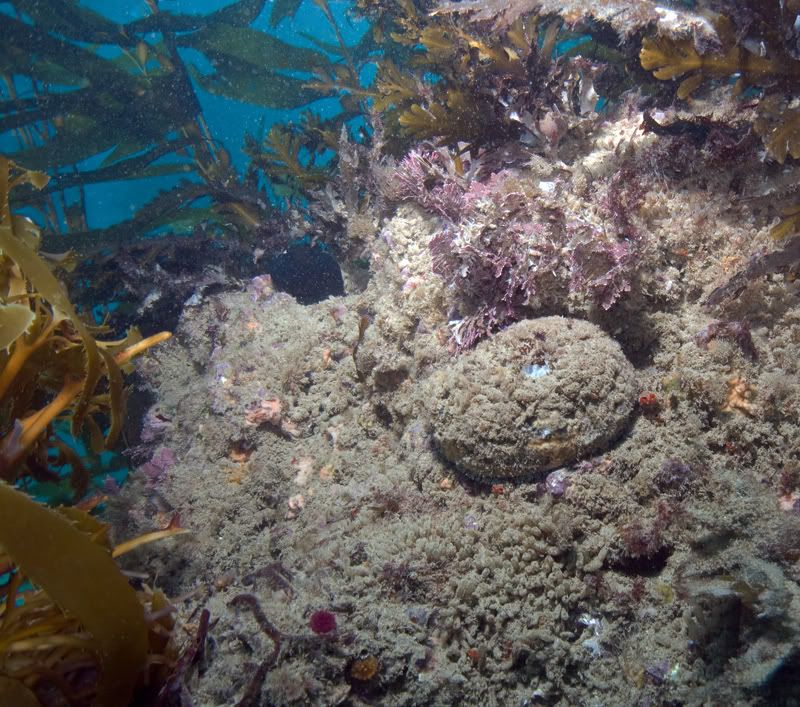 Abby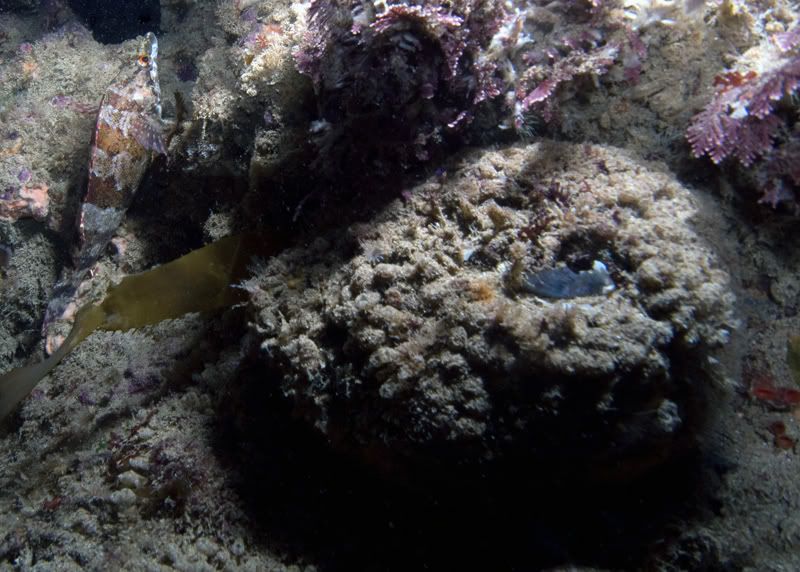 Abby and friend

Anisdoris nobilis

Cadlina luteomarginata

Acanthodoris hudsoni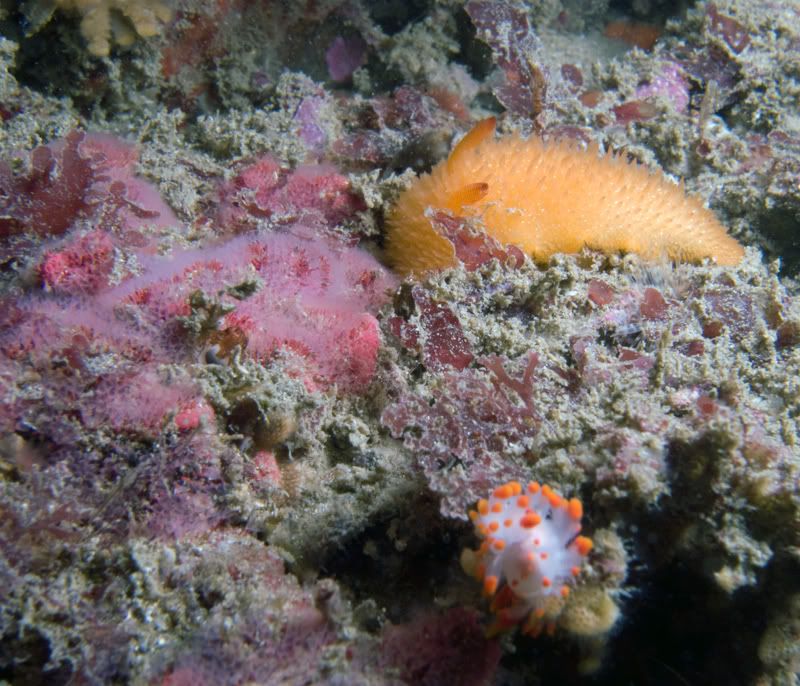 Acanthodoris lutea and Laila cockerelli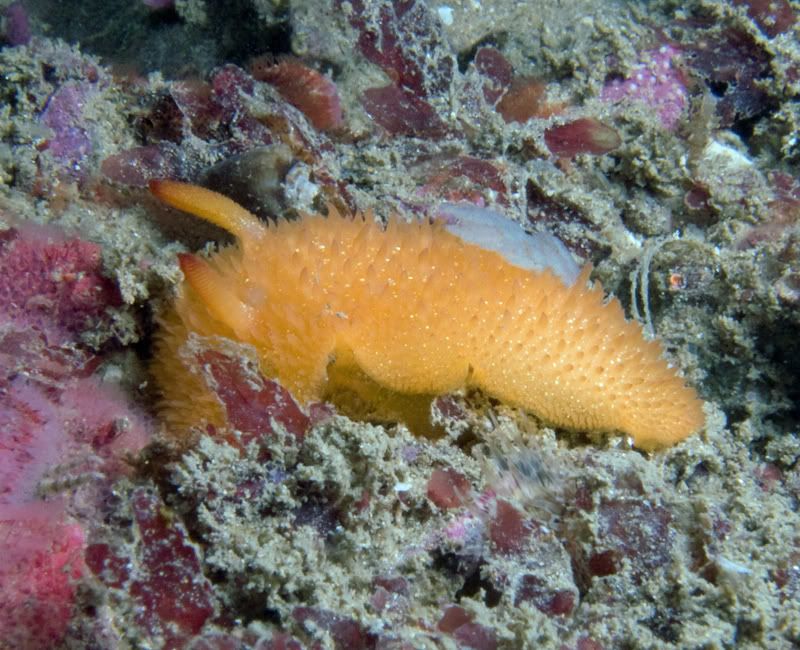 Acanthodoris lutea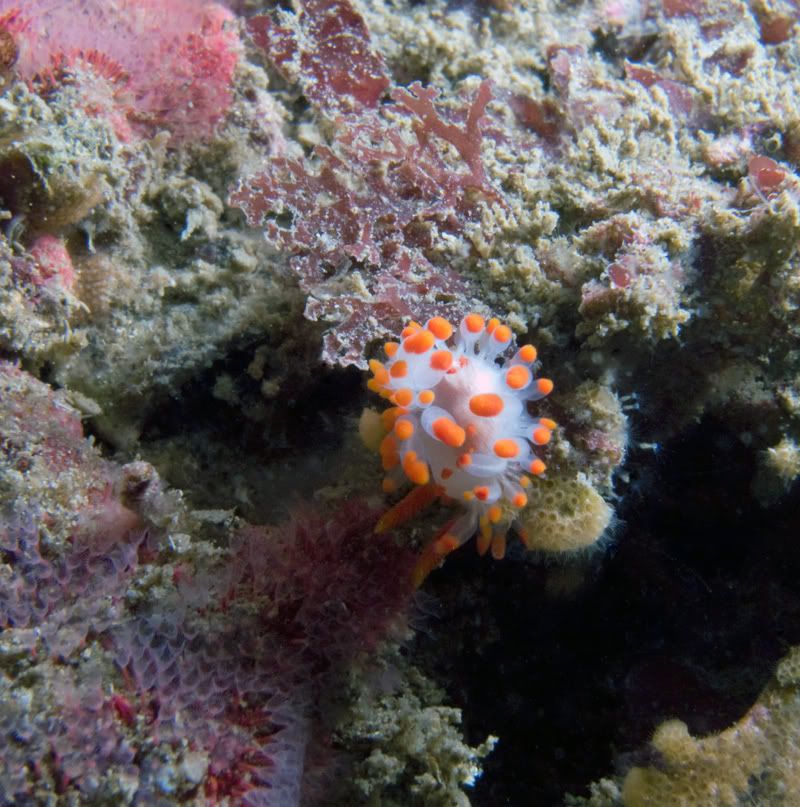 Laila cockerelli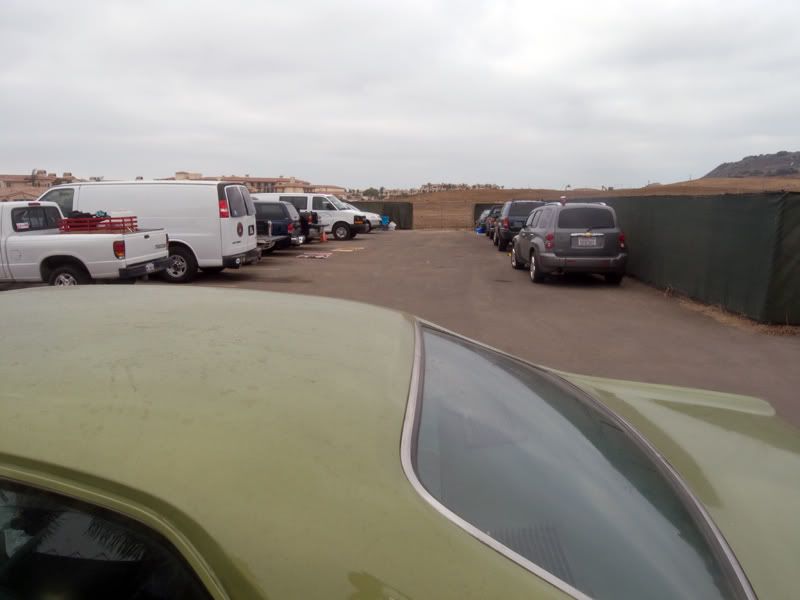 Full house