Posted by Max Bottomtime on April 19, 2009 at 20:37:55:

Santa Monica Bay was full of life today. Hundreds of dolphin and sea lions splashed around the Moby Kate all day today. The weather was hot and the sea was calm, and only better visibility could have made the day any nicer.
We made two dives on the Star of Scotland where we found the usual assortment of nudibranchs, fishing lures and hoop nets, but we also enjoyed the company of Giant Sea Bass, sea lions and squid eggs on the bow. Merry pointed out a sea lion behind me, but a minute later she had five behind her.
We made a third dive at a rockpile north of the Santa Monica Pier, where Pat Smith brought up a new game bag with a lobster guage attached. Does it belong to anyone here?
Visibility was a decent twenty feet plus on the Star, with water temps around 52F.


Any takers?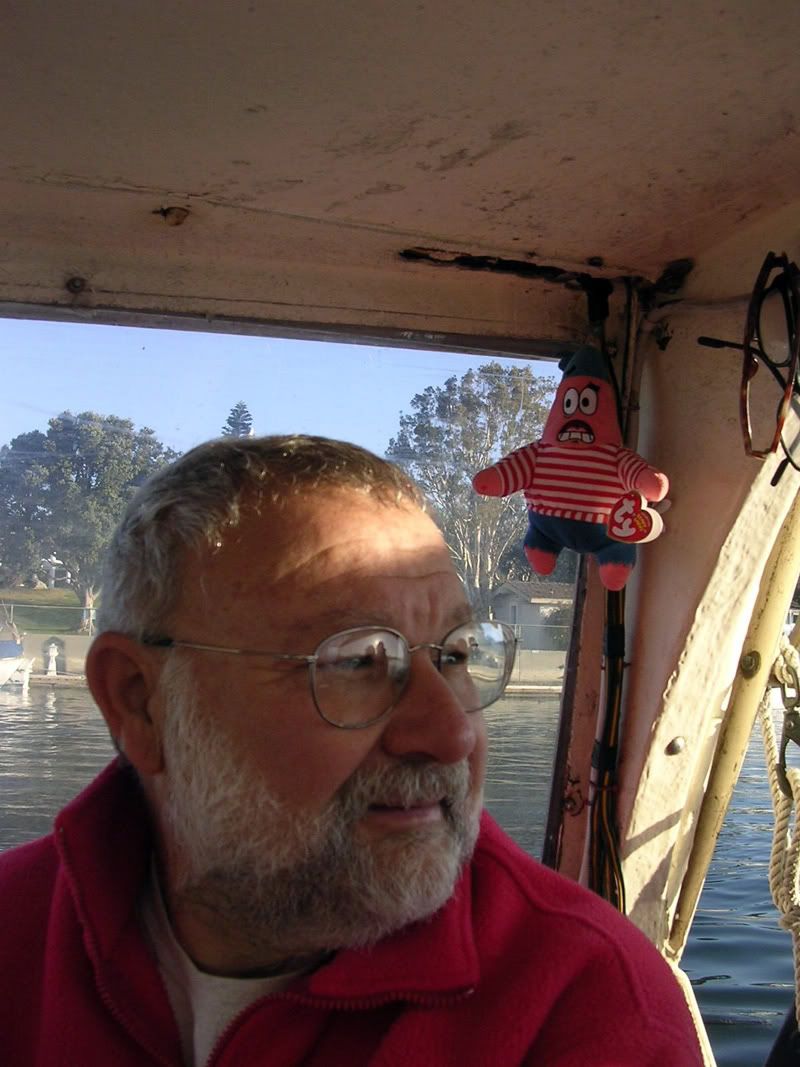 Patrick Smith, the real star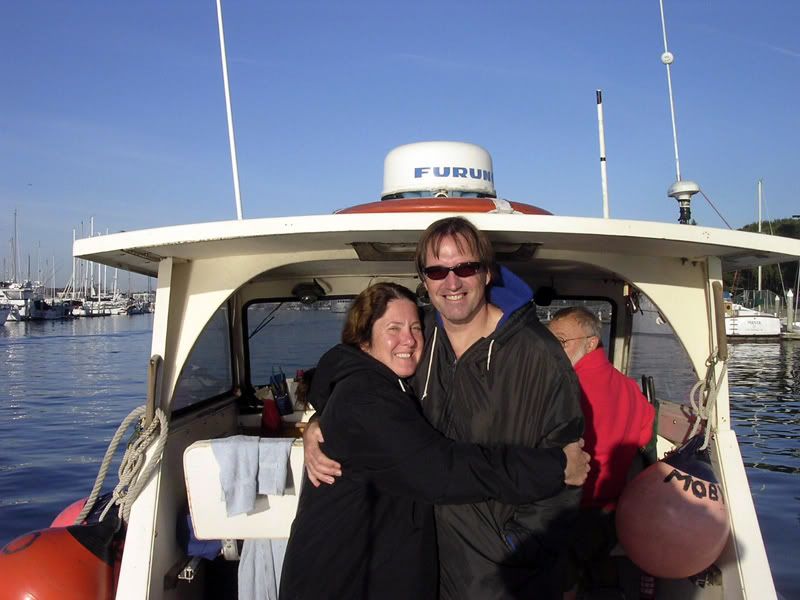 We're just happy to be here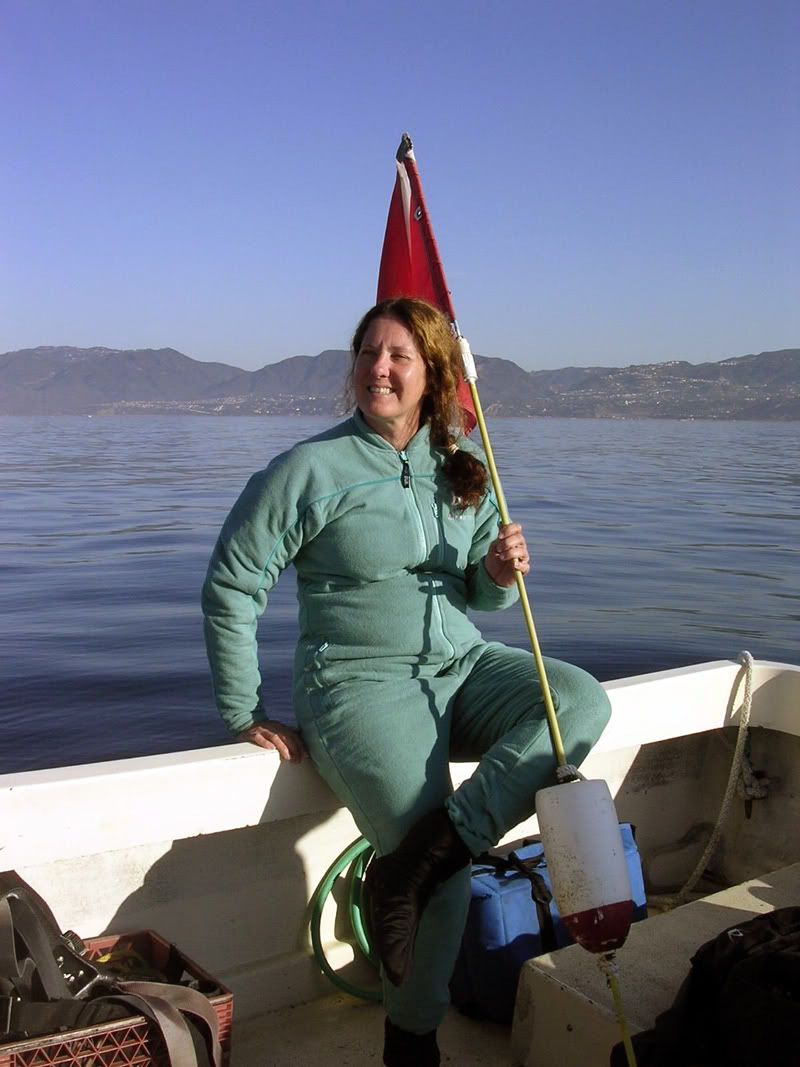 Women, they do get wooly

Nice way to spend a Sunday