Posted by Max Bottomtime on May 04, 2009 at 17:08:47:

Captain Andy put together a charter for friends and family this weekend aboard the Vision out of Satna Barbara. Despite gloomy predictions we had a great time exploring the islands, above and below.
We woke up Saturday morning to a cool, overcast sky with a light breeze.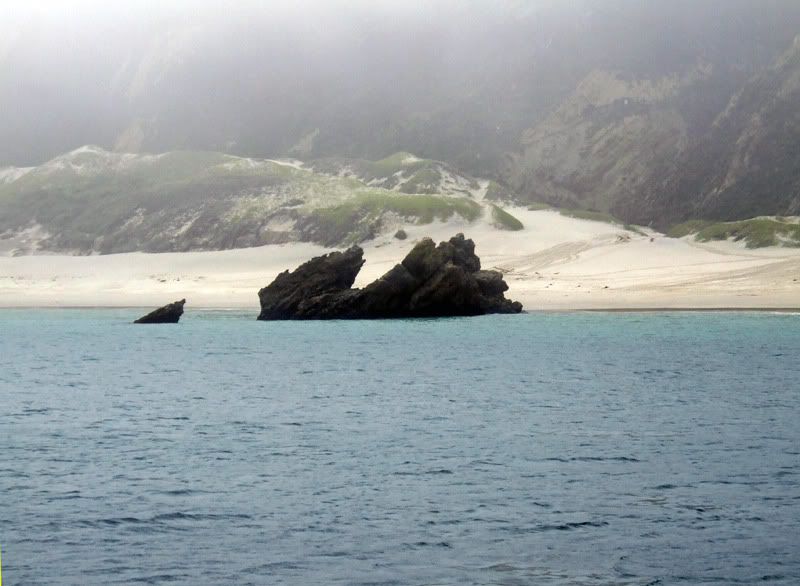 Elephant seals littered the beaches and practiced their fighting technique in the shallow water.

After hoisting the colors,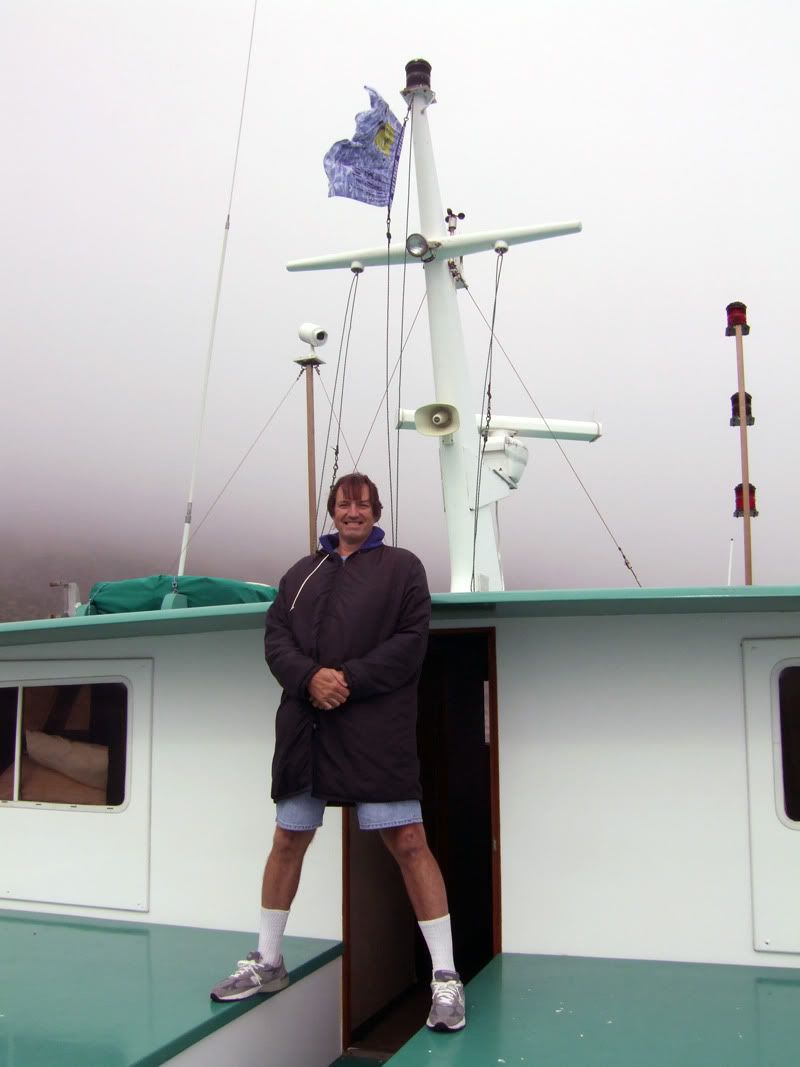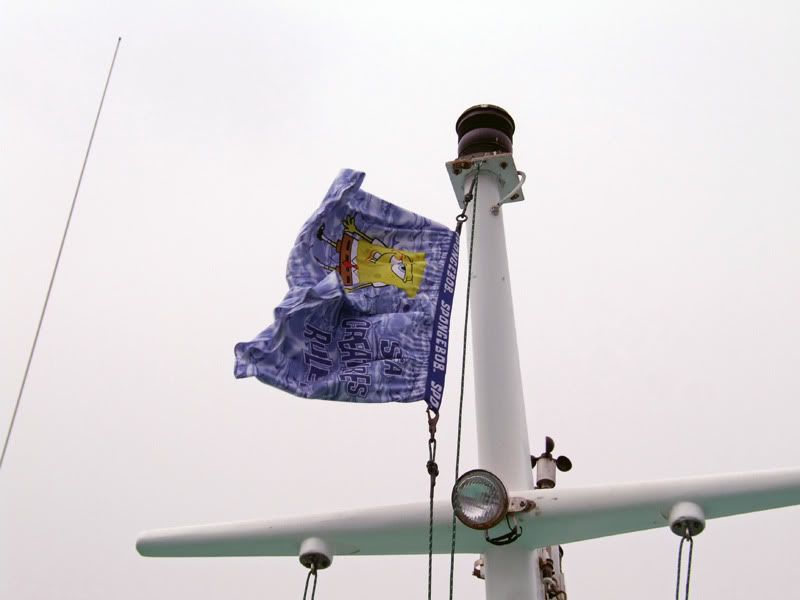 the hikers boarded the inflatable for the short run to San Miguel Island.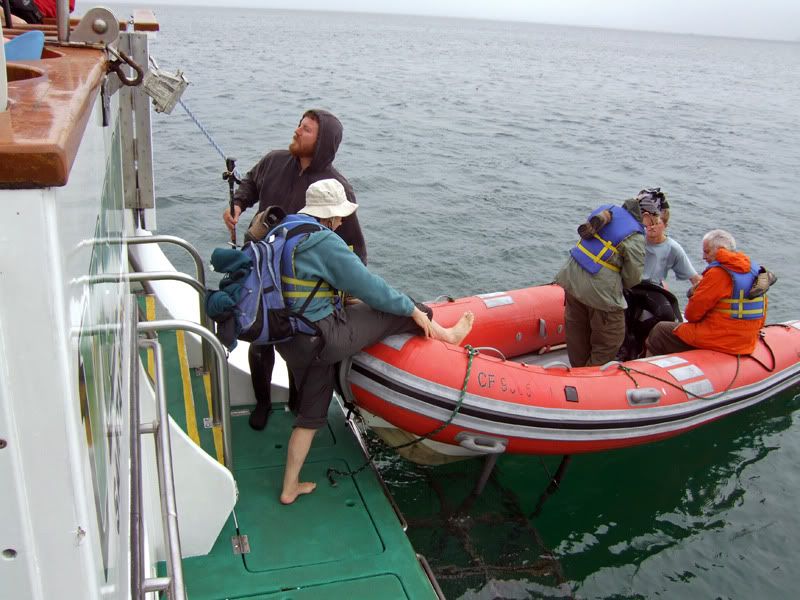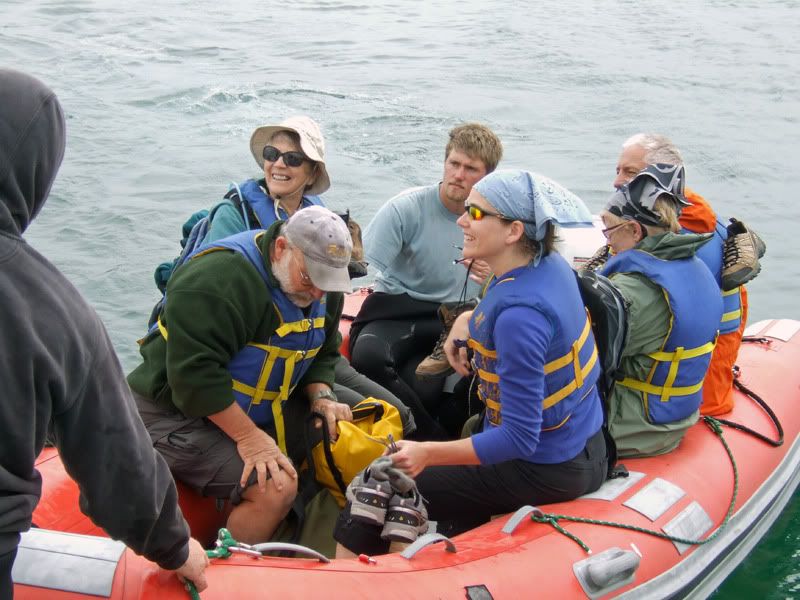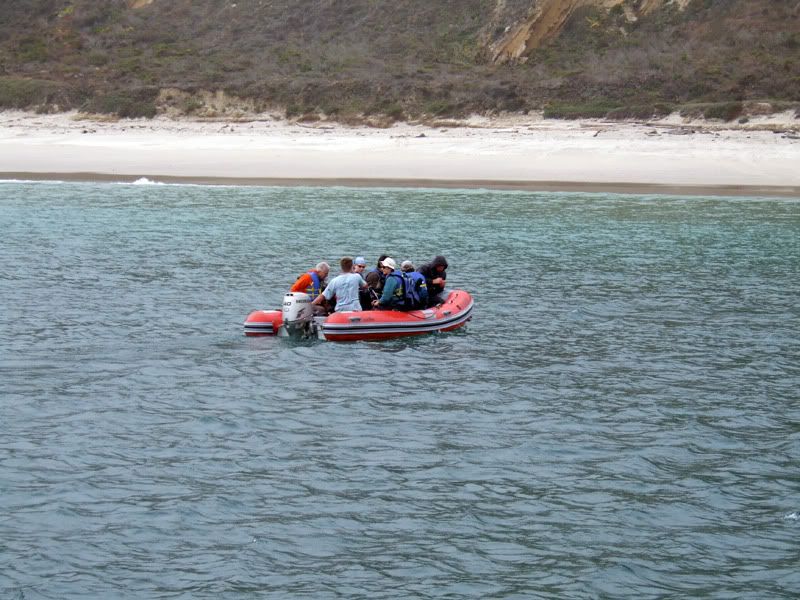 It was a bit crowded, but the seven divers onboard made their way around the deck.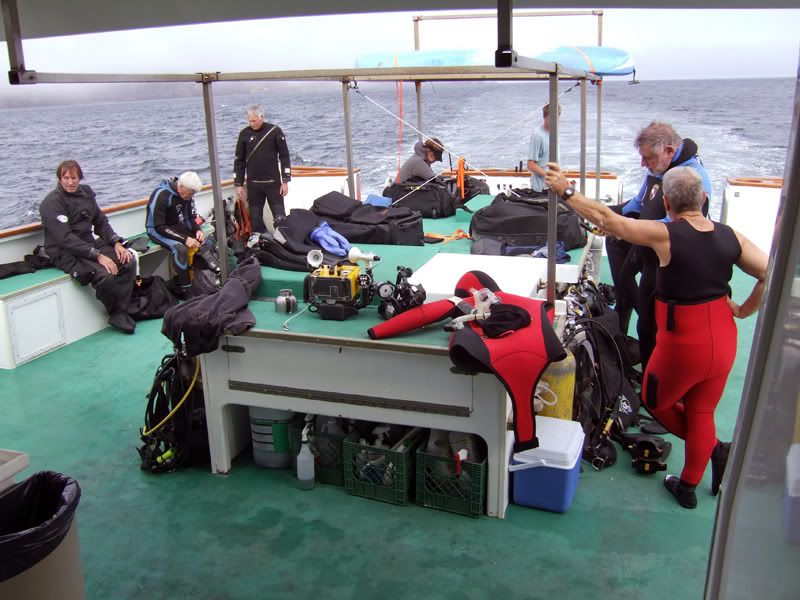 We made two dives at Prince Island. The water was filled with fry, but if we looked hard enough we could see quite a ways around the reefs. Nearly every inch of the reefs were covered with invertebrates and algae. Tiny exposed sections of rock were few and far between. Anemones, Gorgonians, nudibranchs, and fish of all sizes clammored to be next in line for a photo op.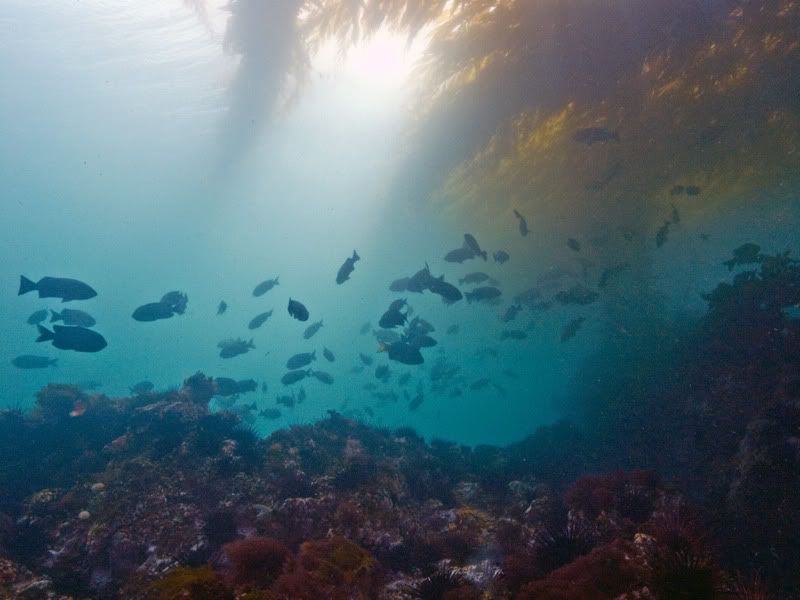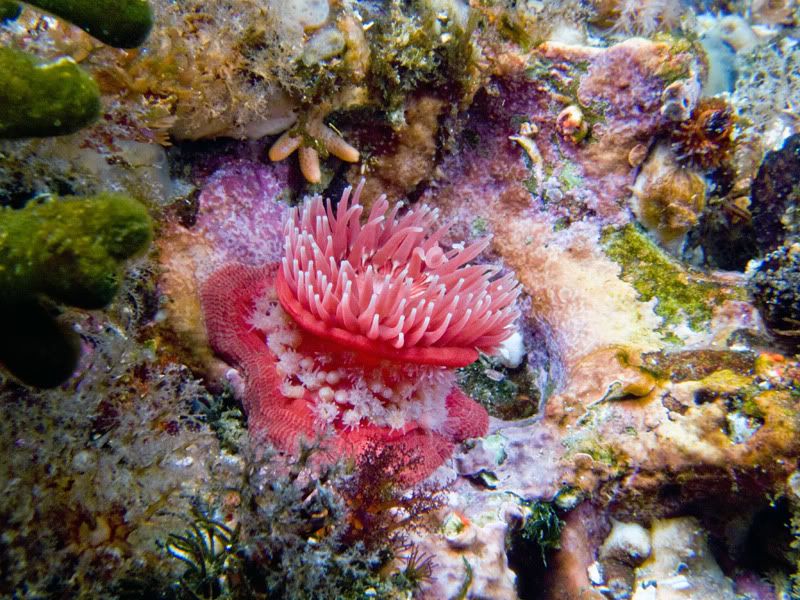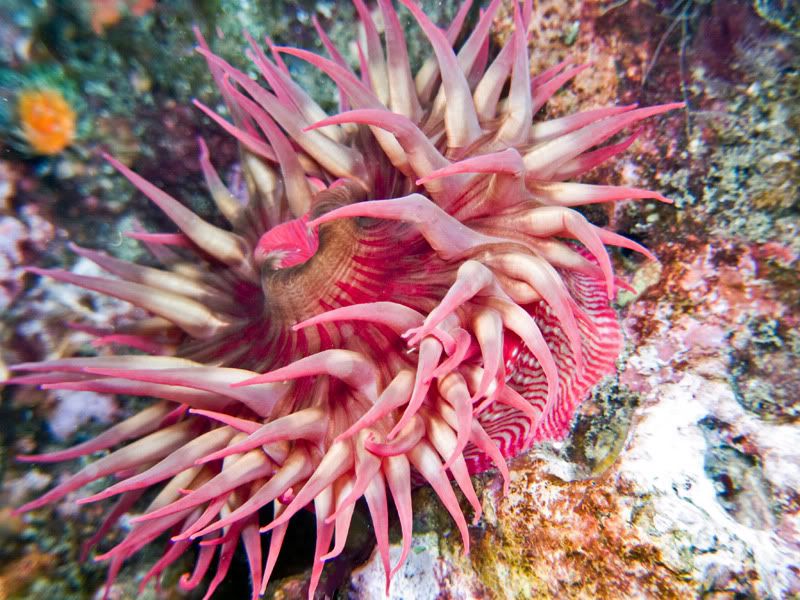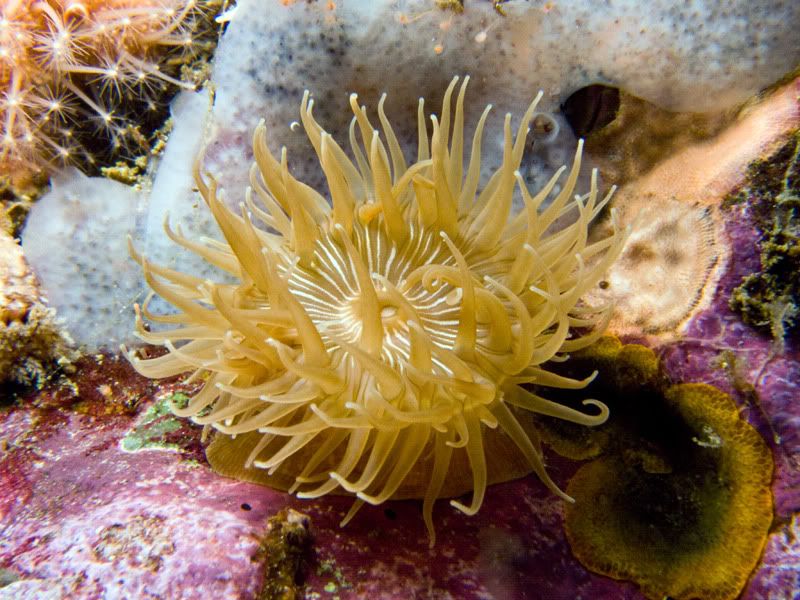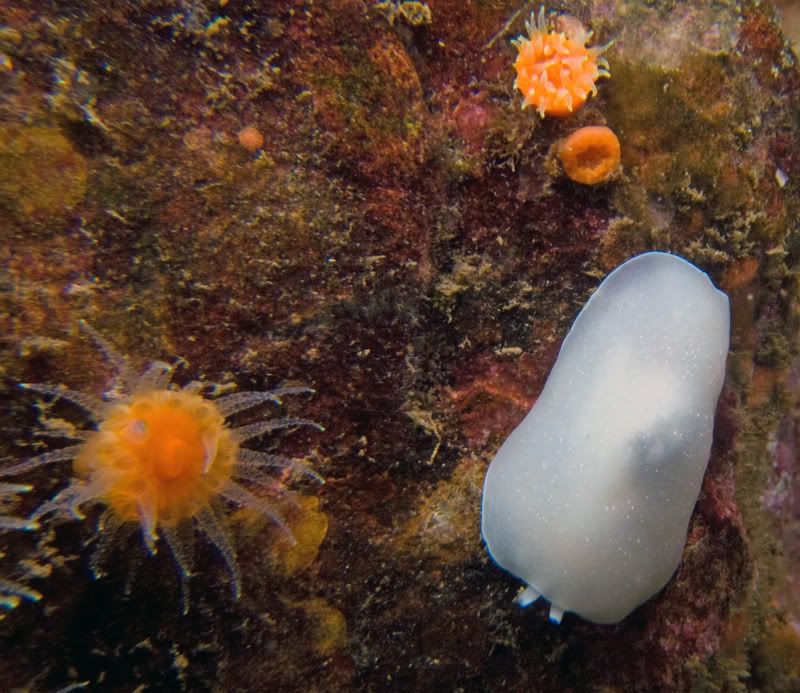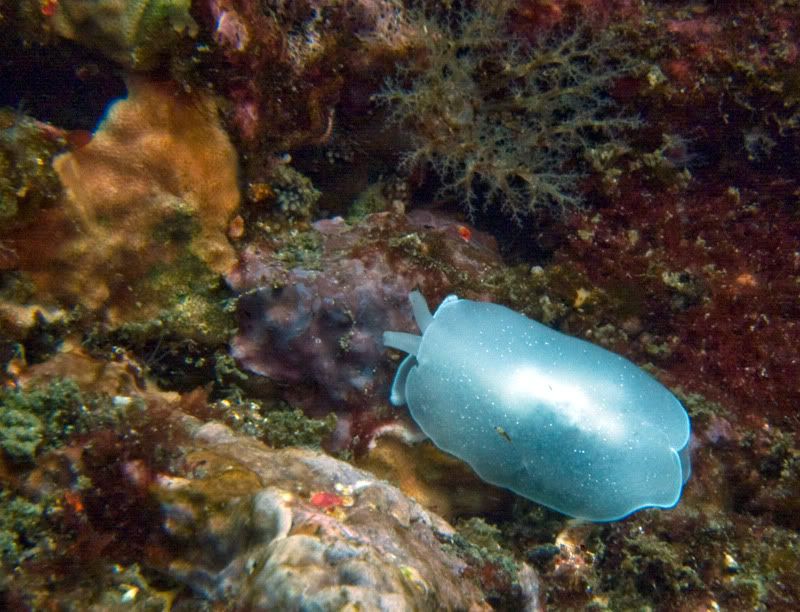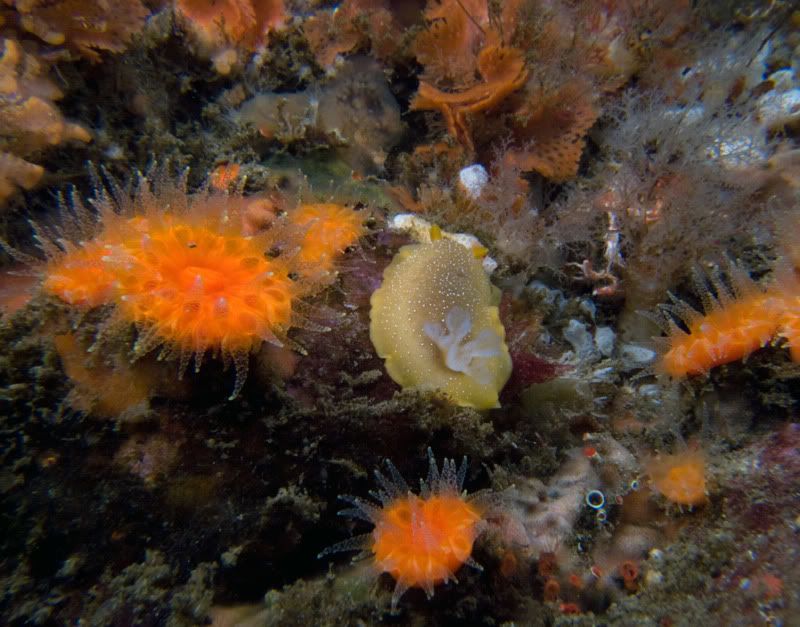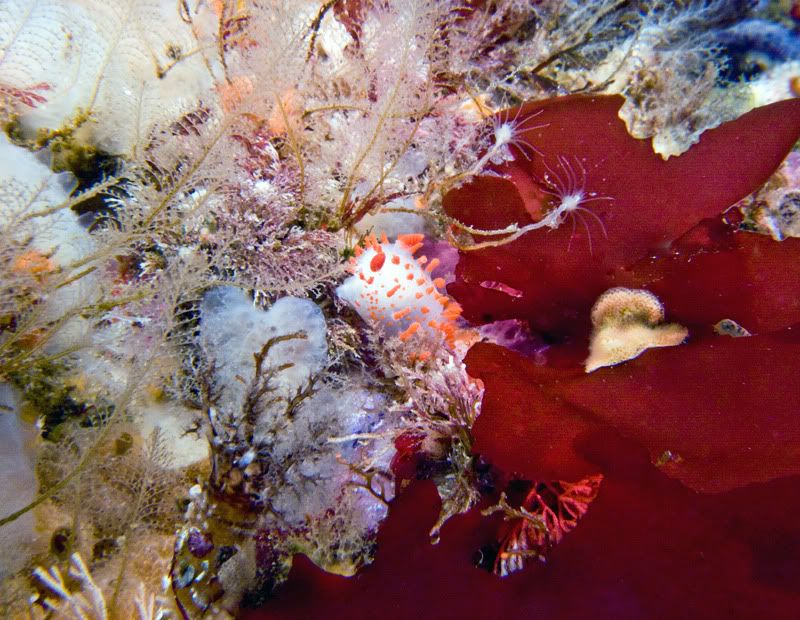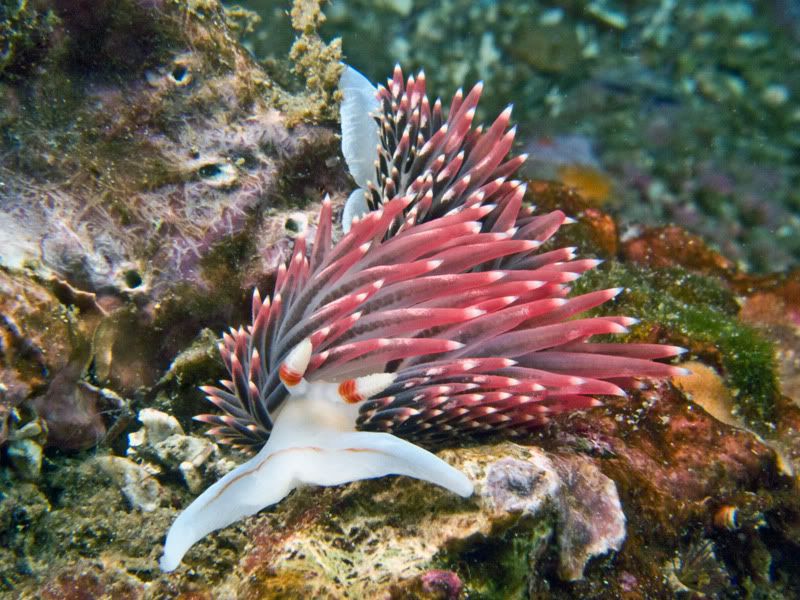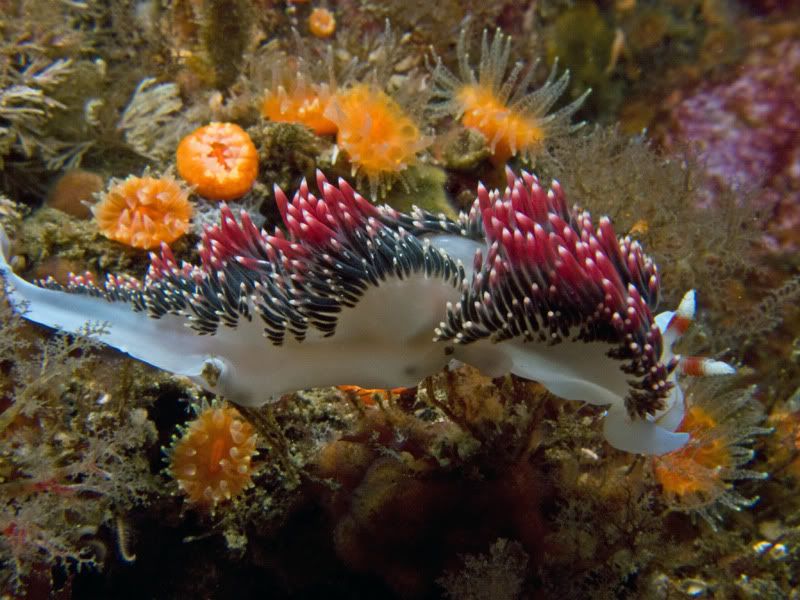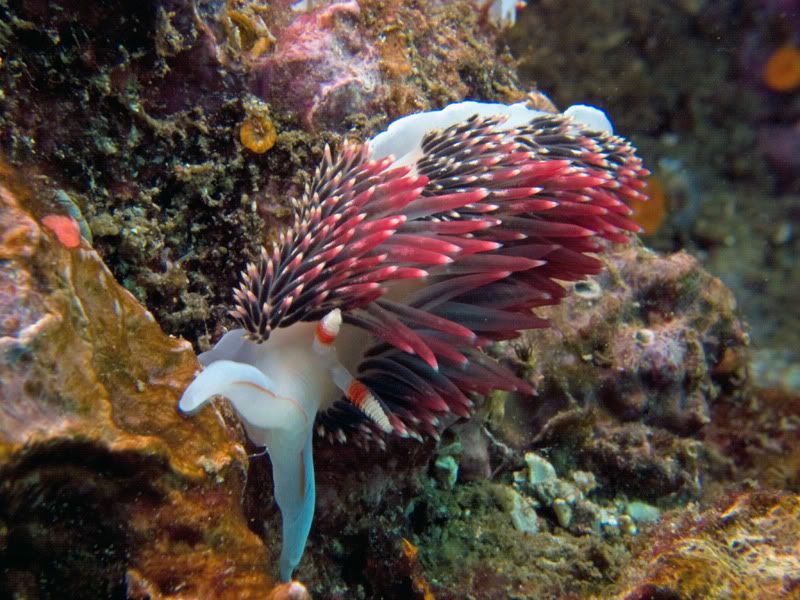 The divers were all smiles as we climbed back aboard.

After a tri-tip dinner and a few hours sleep, we woke up at Santa Rosa Island.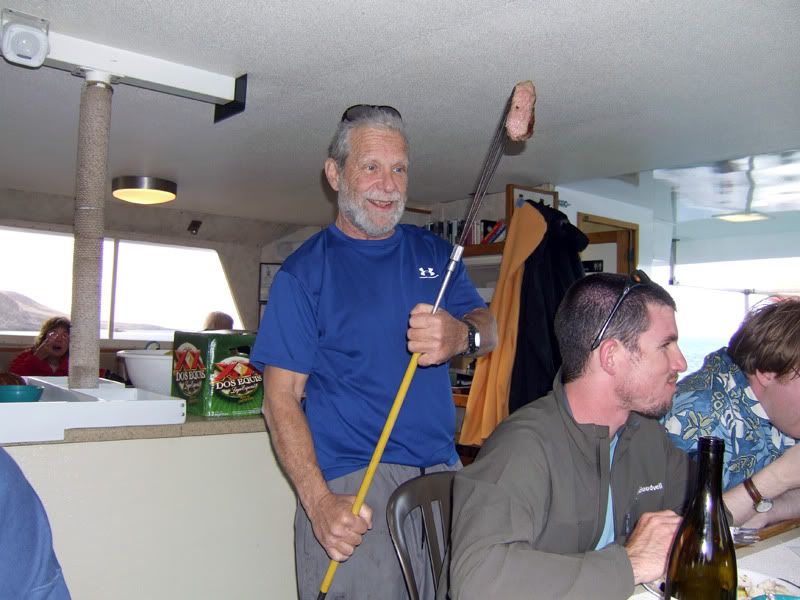 The wind had blown all night, but the hearty hikers sloshed through the whitecaps to explore the Torrey Pines of Santa Rosa, We made two more dives nearby, but this time the excitement was at the surface. Wind and current made getting to the reef difficult, but getting back to the boat was even more fun. With twenty years of diving under my weight belt, I was the least experienced of the group. We all made it back without a problem.
Once we were all onboard it was time to return the "flag" to its rightful owner.


The wind and rough seas made the return to Santa Barbara challenging, but Captain Glen put us near a few Humpback whales to keep our minds off the rolling swells.
We had a wonderful time meeting many of Andy's friends and family and are grateful to be included in such a fine group of people. We can't thank you enough Andy.