Posted by Max Bottomtime on August 13, 2009 at 19:06:08:

Sam's post made me want to check out the conditions at Marineland. It looked clear and relatively calm, so we rushed home and packed gear. We had a mission. I noticed on one of my recent videos that Abby has a kelp plant growing on its shell. I was concerned that it would grow too large and some surge would rip Abby off its rock. Merry clipped the kelp just above the holdfast, then fed the plant to Abby. Two sea stars joined the keyhole limpet that was on Abby last week, then later, a cabezon stopped by to see what the fuss was about.
Next to Abby's rock was a small guitarfish trying to hide in the sand. I spotted him right away, then later found the smallest MacFarland's chromodorid on a nearby rock.
Sand was stirred up throughout the water, so my pictures are pretty bad today.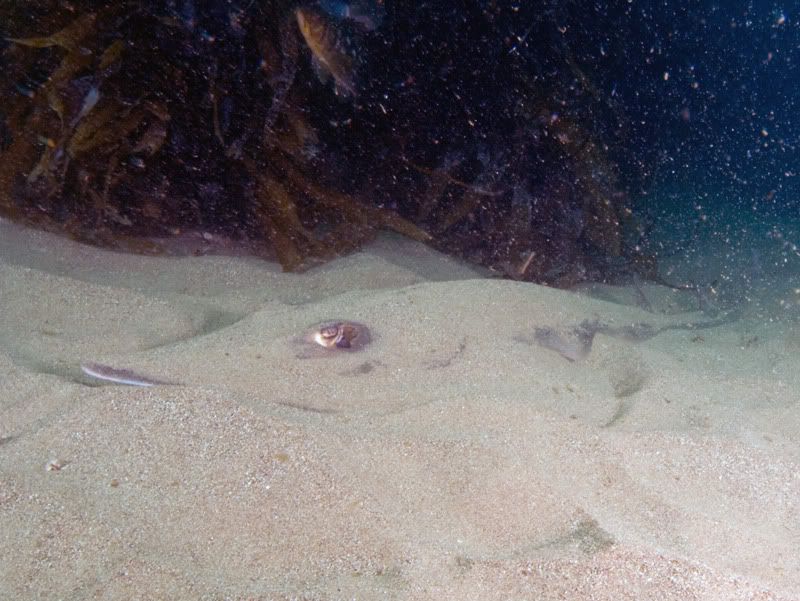 Guitarfish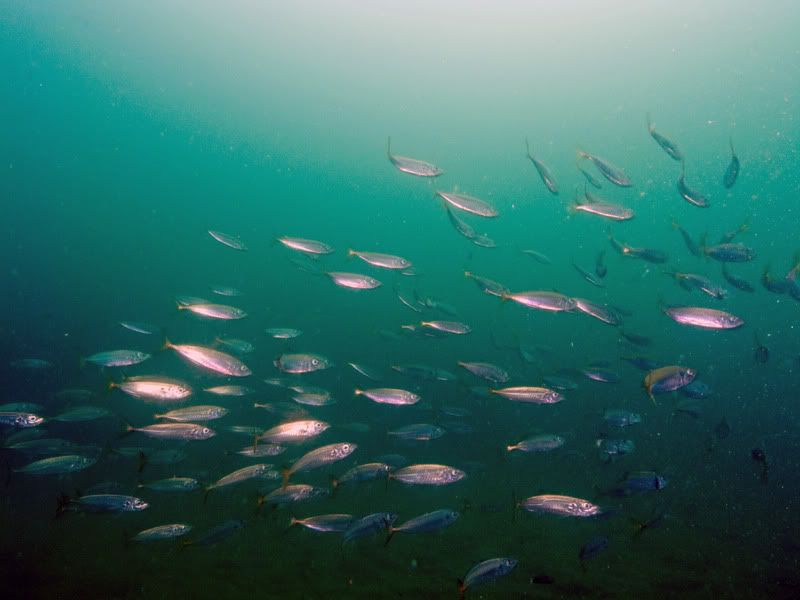 We see a school of mackerel in the same area all the time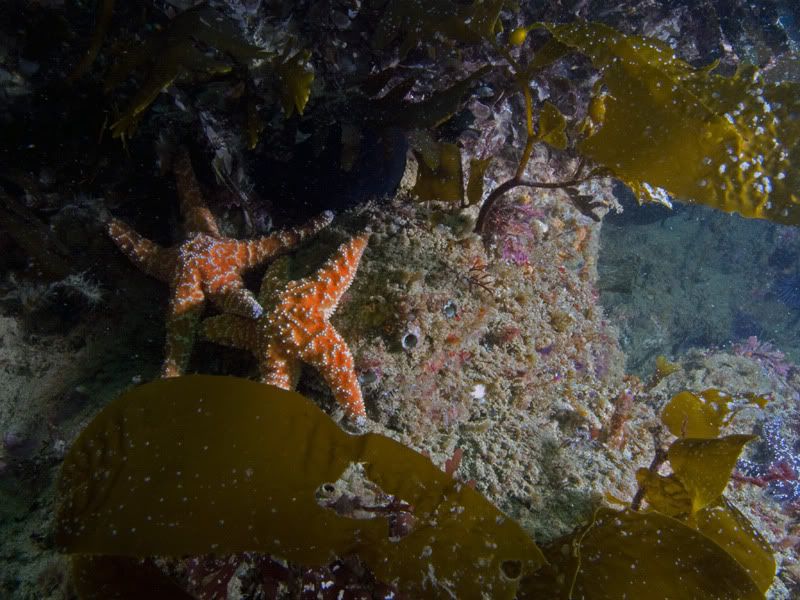 Abby and friends. Notice the small kelp on the right side.

Kelp harvested and fed to a hungry abalone

Cabby and Abby