Posted by on September 30, 2009 at 16:54:54: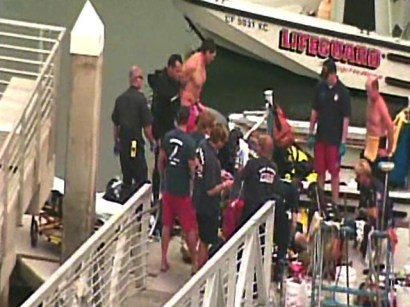 Rescuers were called out on Tuesday afternoon to find a missing diver, but they were too late to save him, officials said.
A distress call was picked up from a charter dive vessel out of Mission Bay about 12:30 p.m. Dive teams quickly assembled and rescuers began searching above and below the water a mile off the Point Loma natural landmark.
"The story was that one of the divers onboard D&D came to the surface, somehow became disconnected with his dive tank and then submerged and went missing," said San Diego City Lifeguard Lt. Andy Lerum.
The diver was brought back to the surface, and he was rushed by boat to a dock in the Quivira Basin, where emergency responders could be seen performing CPR, to no avail.
Lifeguards said the victim was 46 years old. His name is Officer Daniel Forchione of the University of Arizona Police.