Posted by JohnC on August 22, 2010 at 02:37:00: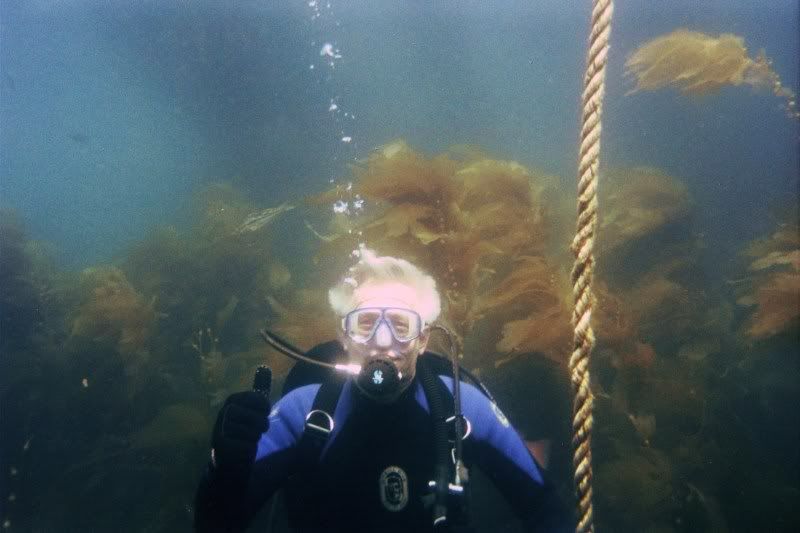 On Thursday the 12th we took the Catalina Express out of Long Beach to get in a few dives at the park.
On our second dive, we decided to kick to the big buoy straight out from the stairs to see the kismet sail boat.
Upon our descent, as we reached about 70fsw, a HUGE shadow appeared on the other side of the kelp between us and the buoy line.
There is was, for the first time, a Giant Black Sea Bass passed before us. I heard my dive buddy screaming in his regulator and turned to see him holding out his arms as he emphasized the size of the bass.
What a thrill to see that majestic fish swimming free without fear of human predators. My only regret was not getting a picture.
http://img.photobucket.com/albums/v219/JACameron/012_11A-Copy.jpg