Posted by WalterM on August 14, 2011 at 09:21:03: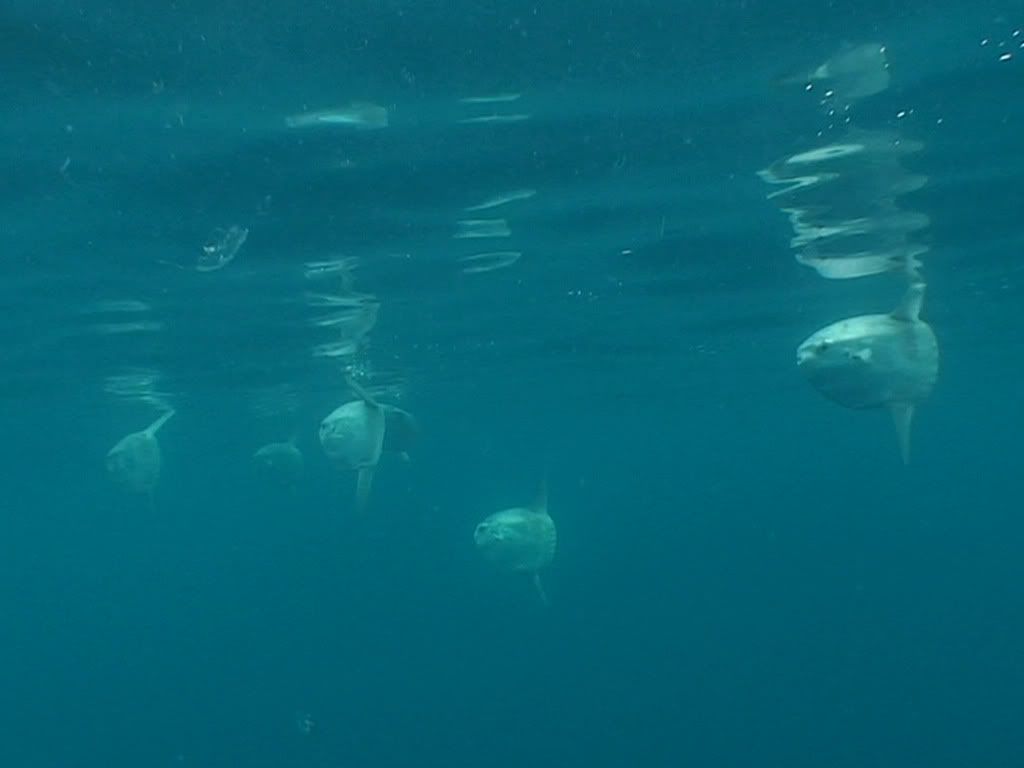 Played hookie from work on Friday. First dive was the deep blue off of PV. No current, no wind, great vis. At 80' I got buzzed by a school of mola mola's. I counted 13 in my video. After the dive they approached a few birds that were floating behind the boat, for a cleaning. I scrambled my gear together and got some quick surface footage.
Second dive at Hawthorne Reef, 40' vis, no current, just beautiful. Third at Old Marineland, not so nice, lots of current. I cut the dive short, because we were going to try to find the Redondo Barge for the first time.
The barge was amazing, 40' vis, no current again. You could see the entire barge.
Surface sighting included schools of common dolphin and a blue whale.
Great day on the water. Hopefully, the clean water stays here for a while.
WalterM

Mola's on Surface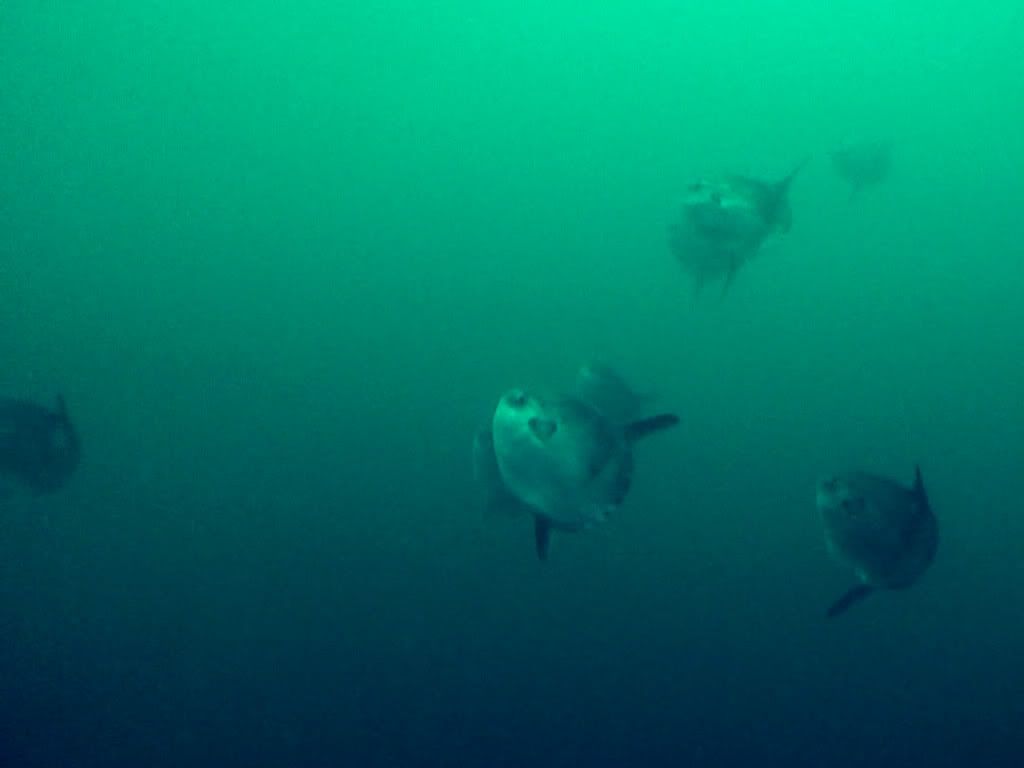 Mola's at 80 feet