Posted by Jeff Shaw on September 17, 2011 at 21:18:38: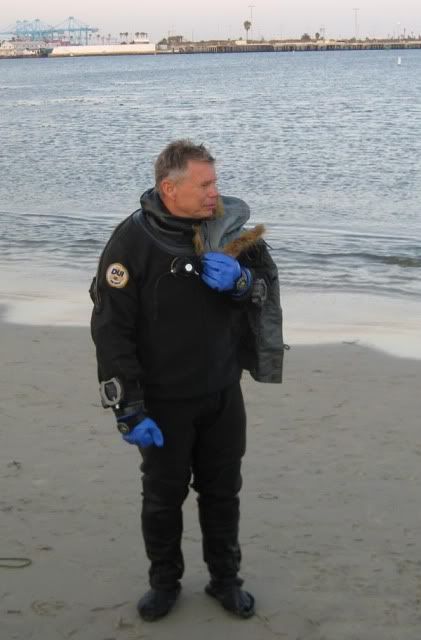 Sue and I went down to see Scott Cassell finish his 30 mile underwater dive from Catalina to Cabrillo Beach.
He did it to bring attention to the huge damage to the earth's shark population. This is evidently leading to a worldwide explosion of Humbolt Squid. This is leading to massive salmon imbalances.
He then did a great talk at the Cabrillo Aquarium with a small buffet provided.