Posted by Max Bottomtime on October 04, 2011 at 14:28:51:

In Reply to: Re: Re: Re: Re: Re: Re: test posted by Max Bottomtime on October 02, 2011 at 16:41:37:

We got our butts kicked by the swells last Saturday. Sunday's planned dives with photographer extraordinaire Kevin Lee were cancelled after checking conditions. We were bummed. On Monday, we decided to push our luck and bounce our way to the Redondo Barge. A Broen pelican and Night Heron warned us to stay in the harbor, but we didn't listen.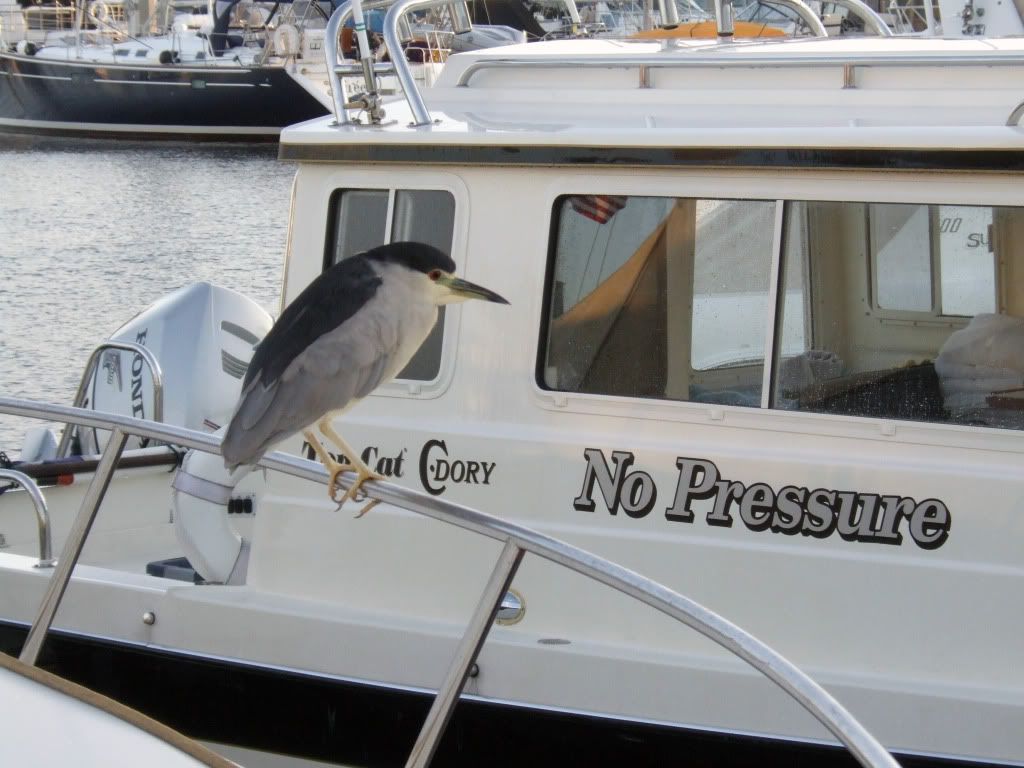 Despite the rough surface conditions, visibility on the barge was a nice twenty feet.
Two sea lions played with us for awhile, then left us to look for tiny friends.