Posted by Max Bottomtime on November 21, 2011 at 19:07:08:

I was born in San Pedro and spent most of my adult life there. I began free diving and later scuba at White Point. It was one mile from my apartment and a relatively easy dive compared to most of the Palos Verdes Peninsula. For night diving, I would park under the palm tree just off Paseo del Mar and hike down the fire road. The landslide of the past few weeks has washed away the area. I went down there this afternoon with Merry and Jeff Shaw to get a first-hand look.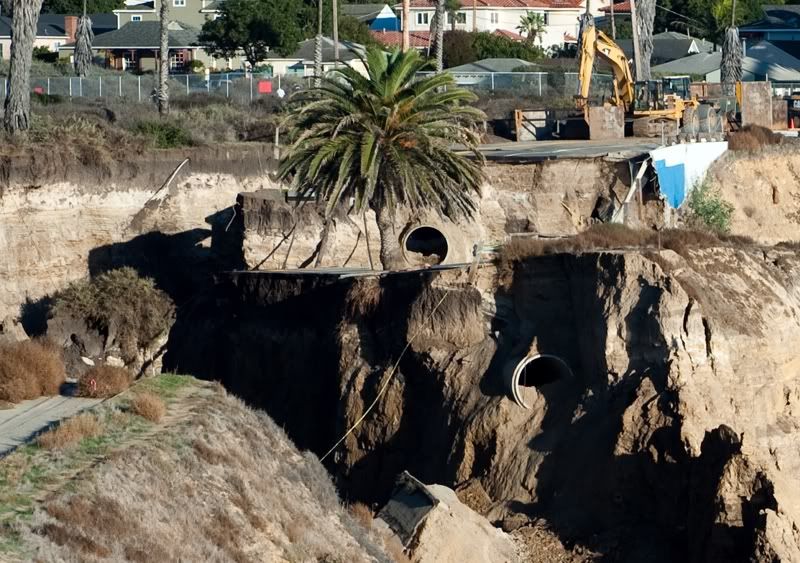 My old parking space is now twenty feet below street level

Crews remove asphalt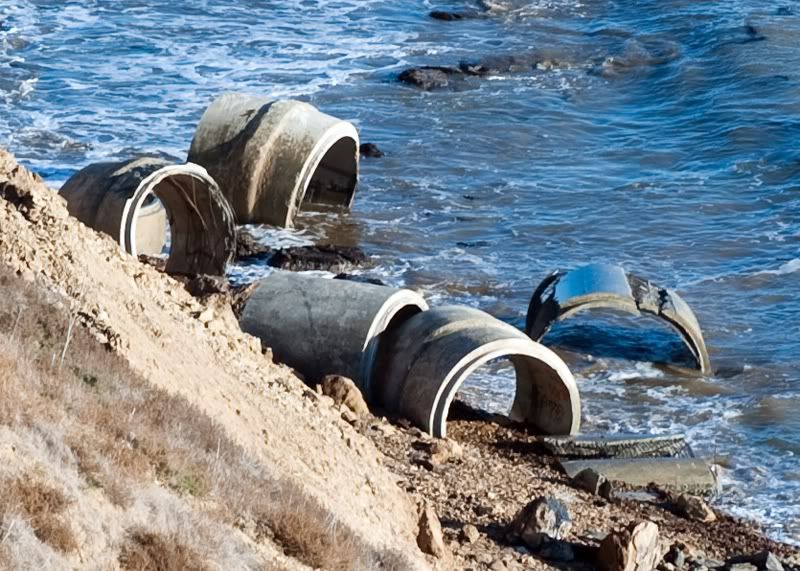 The beginning of the White Point Artificial Reef

I am used to seeing news vans every time someone jumps off Pt. Fermin, but this was big news this week.