Posted by Max Bottomtime on December 25, 2011 at 18:38:36:

I've been looking forward to this week all year. I have a four day weekend this week and another one next week. The ocean has been flat, so I was hoping for lots of great dives to end the year. The visibility of the past two days has been pretty bad. We've had around five feet vis for most of our dives. I decided to head north and dive the Hyperion outfall pipe near LAX.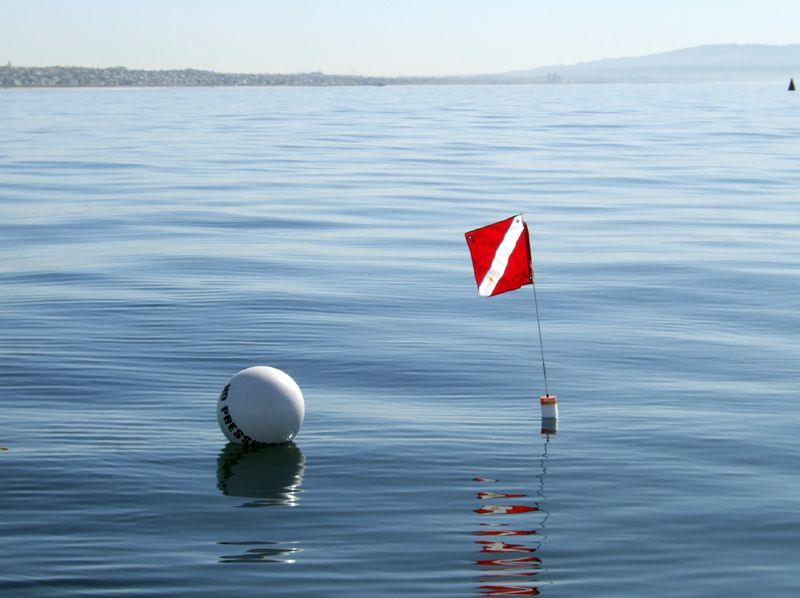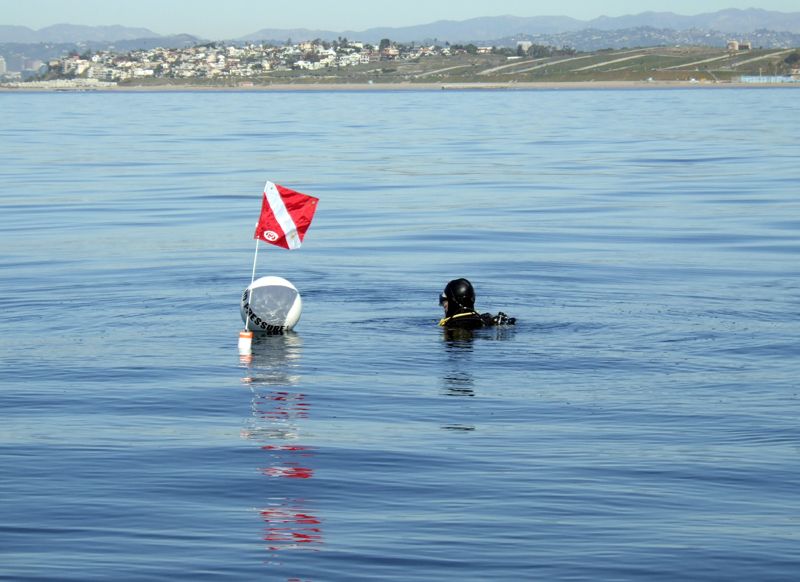 This is a no-anchorage zone due to the nearby Chevron Terminal. We had to live-boat it, so Merry captained the boat while I dived first. Conditions on the pipe were worse than any dive this week. Surge, stirred sand, four feet visibility and loud noise from the Chevron tankers. I didn't find any of the sponges nor the variety of nudibranchs I was looking for. The pipe and rocks were covered by brittle stars, chestnut cowries and gorgonian, with a few hydroids and snails thrown in. I told Merry not to bother diving, as I only got a few photos. When I downloaded them later I was surprised to save so many. Merry was not pleased.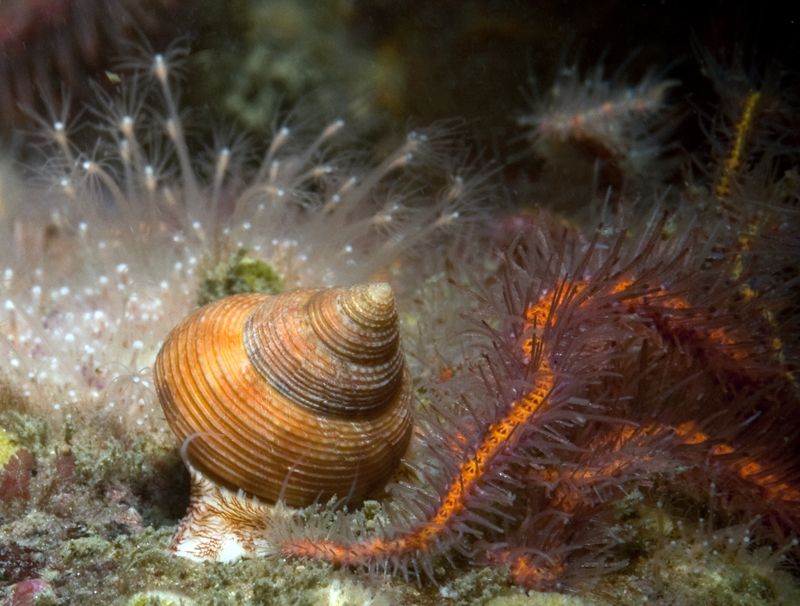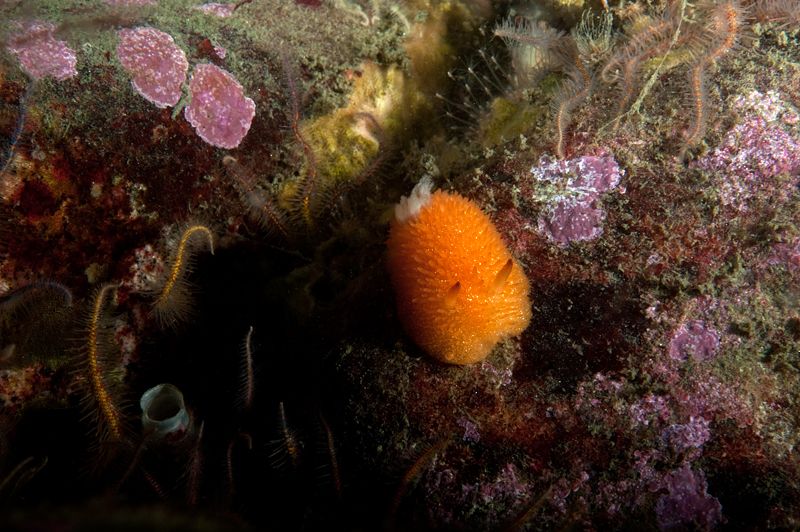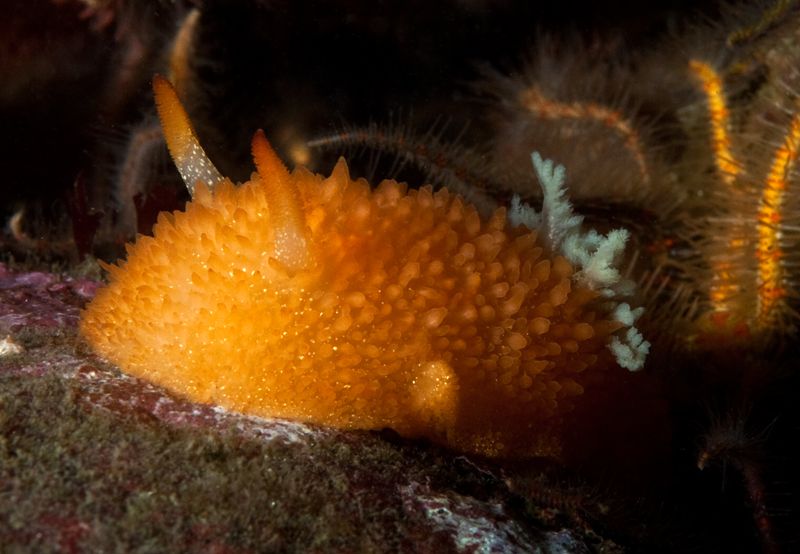 We headed back south to try our luck at the crane off Haggerty's.
The surface water was a bright green but looked clear enough to dive. As we approached the bottom I was not surprised to find another bad vis dive ahead of us. Visibility was about four feet, so we looked around the crane and rocks for anything we could get our cameras close to.
The area has a lot of Rough Patch shrimp, Pandalus stenolepis. They are commonly misidentified as Coonstripe shrimp. The Roughpatch has red and blue spots on the sides of its abdomen and the bands cover the entire legs.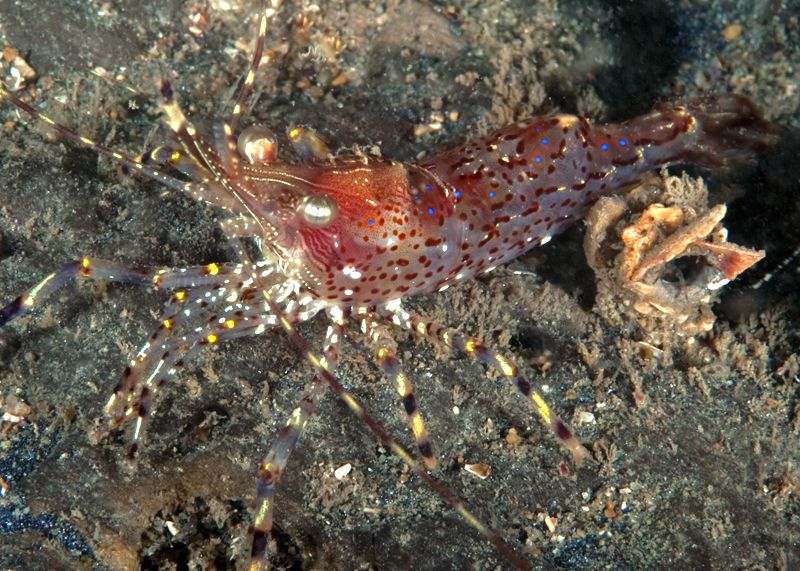 We also found a couple more naked clams, Chlamydoconcha orcutti.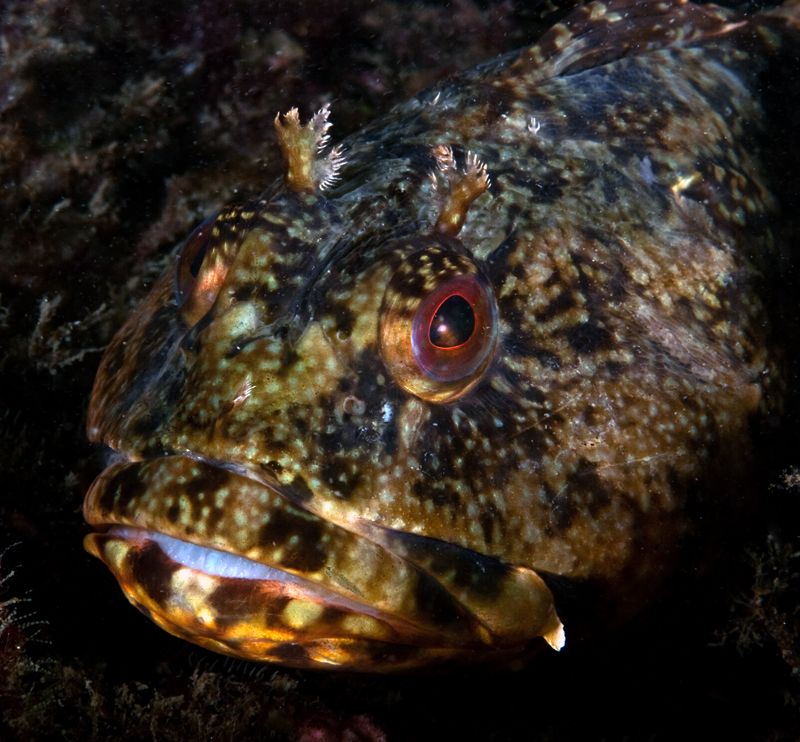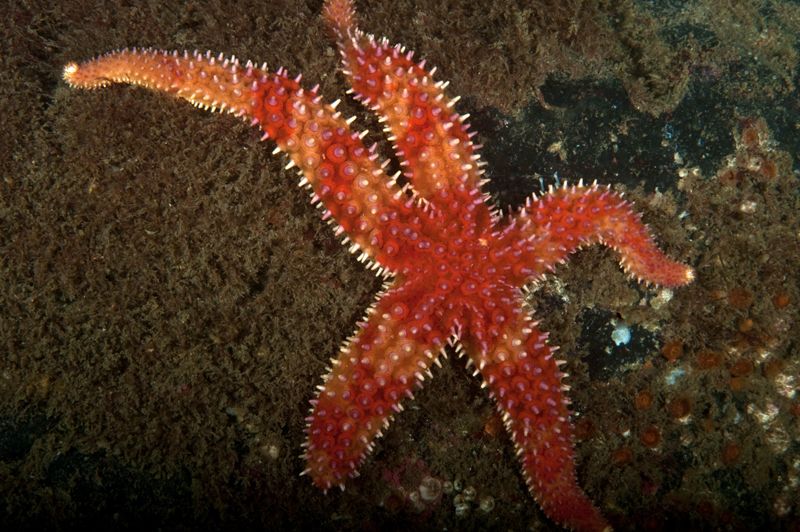 After diving we picked up more trash. The balloons prove that it was recently discarded.