Posted by Max Bottomtime on January 28, 2012 at 17:16:31:

After a few days of large surf I was hoping the swell models were wrong about today. They were. We had one foot swells with Santana Wind-generated whitecaps in the morning, but by the afternoon we had glassy seas. We drove from Redondo Beach to Portuguese Bend looking for diveable water. We found milk. While heading back home we shot photos of the landmarks. It was a beautiful day, just not for diving.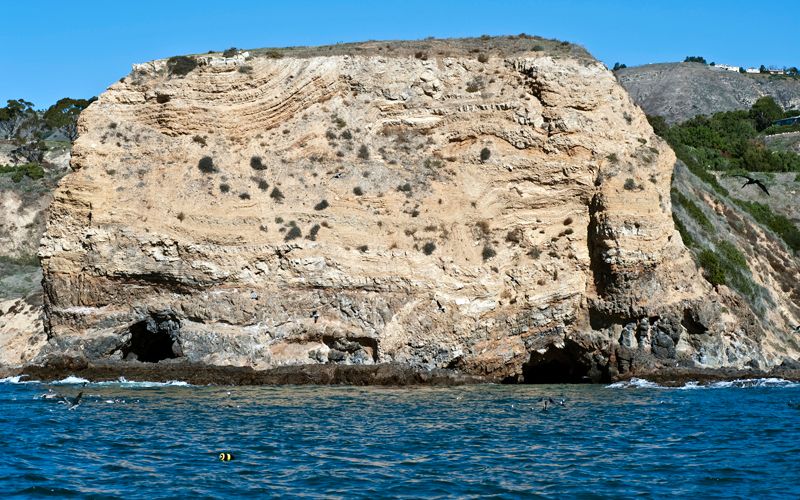 Portuguese Point

Trail to Sacred Cove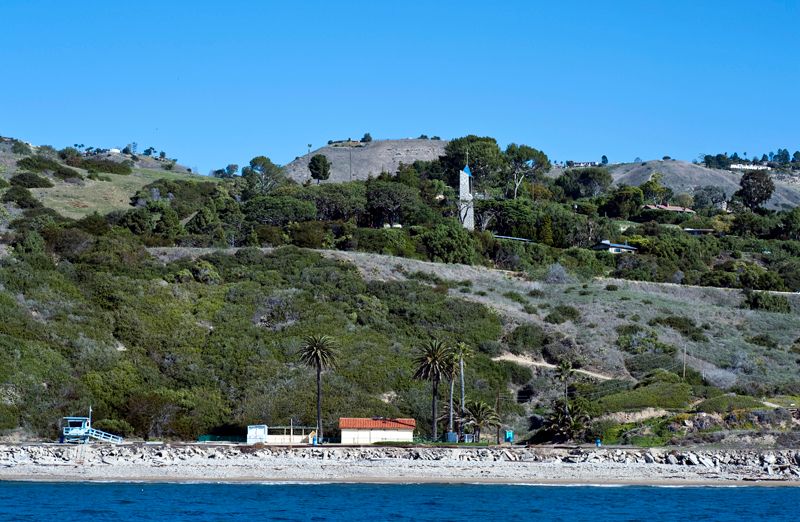 Abalone Cove

Our float is still on the Marineland, sporting a new hairstyle.

Cardiac Hill

Whale Rock and Pt. Vicente Lighthouse

Christmas Tree Cove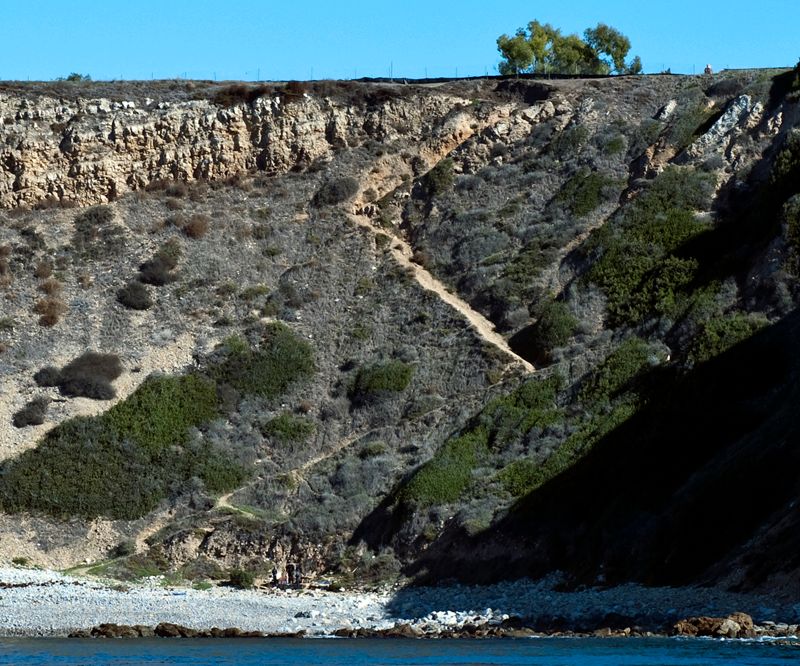 Honeymoon Cove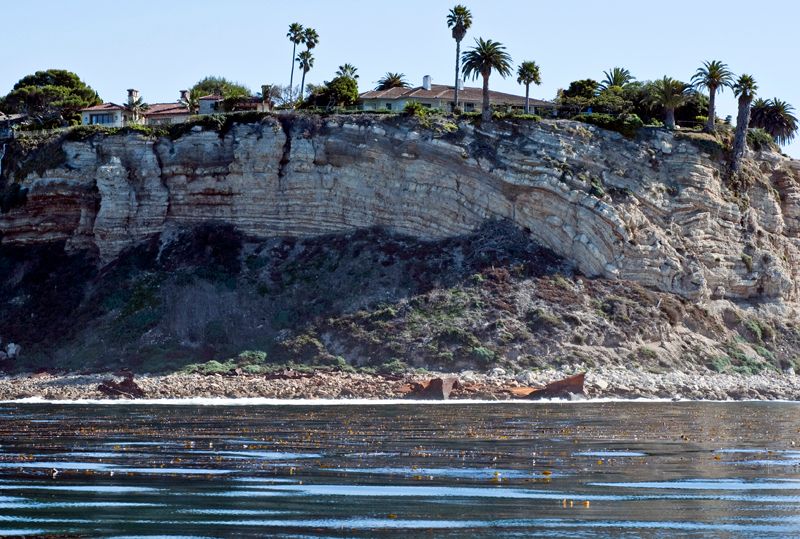 Dominator at Rocky Point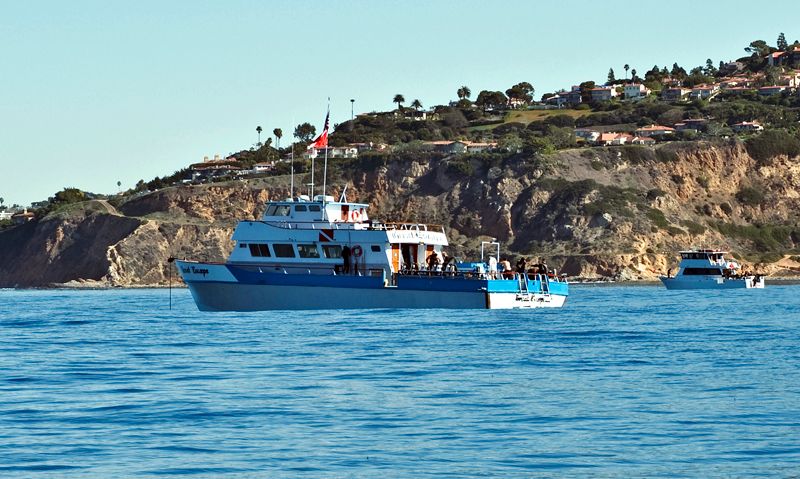 Great Escape on the Avalon wreck with the Sundiver in the kelp.
As we approached Redondo Beach Merry spotted a Fin Whale. We had trouble locating it once it dived, but its blows were so loud that they could be heard for a half mile.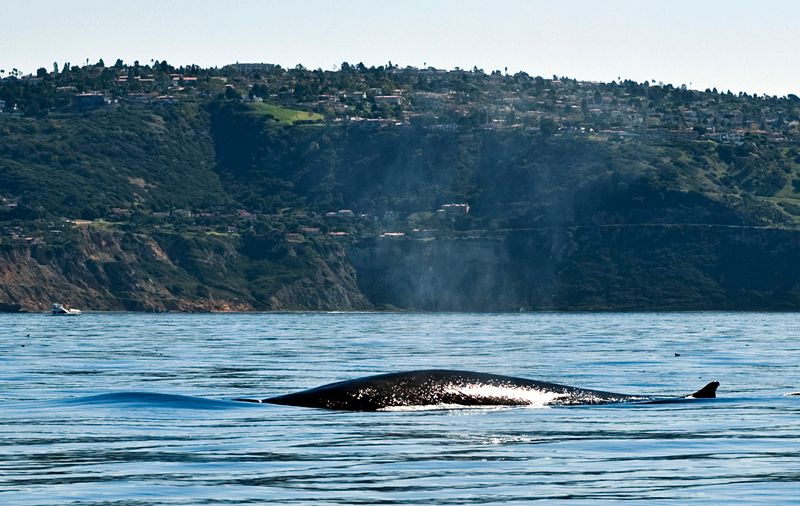 I hope to write a real dive report tomorrow. The swell models show the ocean flattening. I trust them.