Posted by Max Bottomtime on February 05, 2012 at 18:28:34:

We weren't planning to dive today. We needed to perform routine maintenance on the boat, but we had nearly full tanks left over from our White Point dive yesterday. We heard from a little bird that there was good visibility early this morning at the Topaz pilings. I think that bird belongs in a cage. By the time we got there after 10:00 it was a sandstorm under water.
We still managed to find a few critters, but only Merry got decent photos.
I found a Cumanotus sp. nudibranch on a pink hydroid ans pointed it out to Merry. Later I found our second Catriona columbiana on a tube worm with another Cumanotus on top of it. Later in the dive I found a tiny flatfish walking on its fins. I've never seen that except on nature films from the tropics. Any help with identification would be greatly appreciated.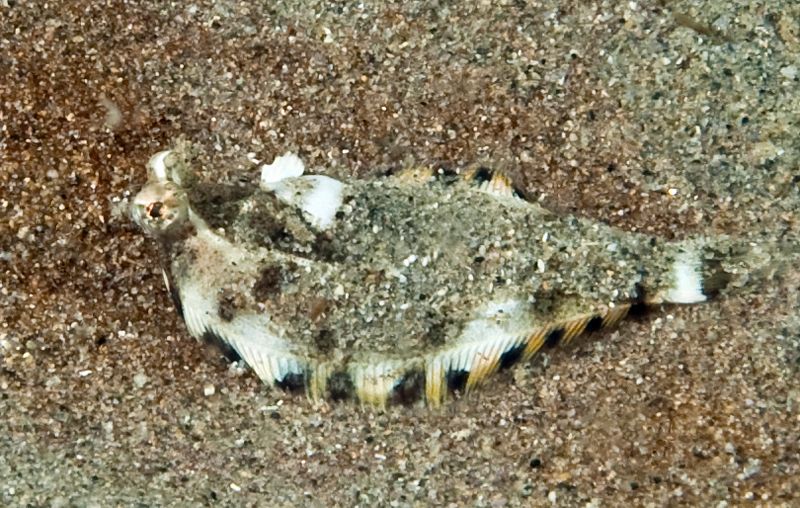 Crawling flatfish

Sanddab race

Barnacle and corynactis on a piling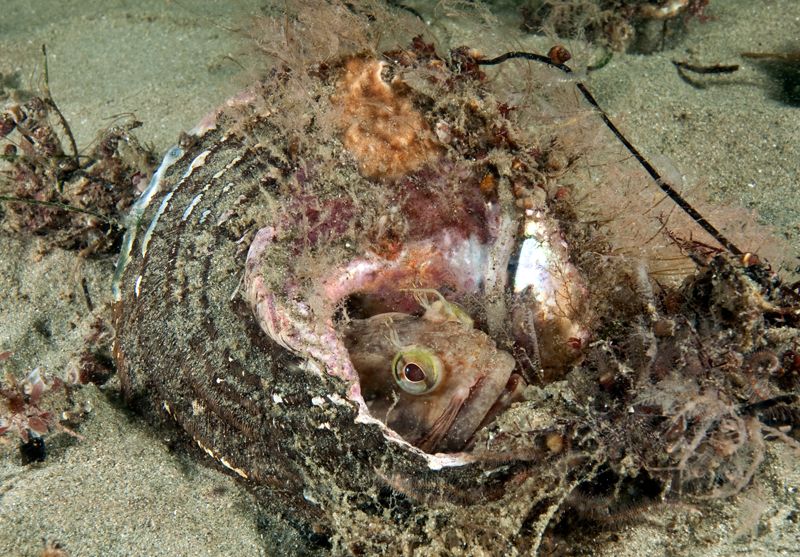 Sarcastic fringehead

Juvenile horn shark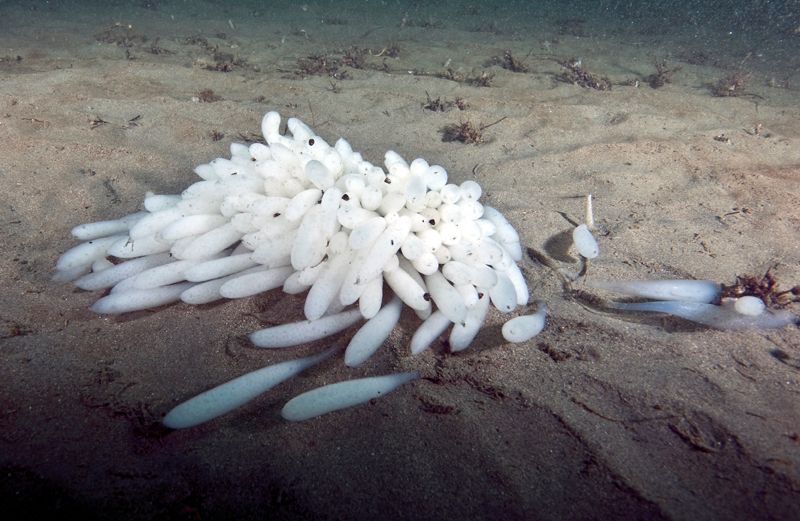 Small patch of squid egg sacs

One of four tall pilings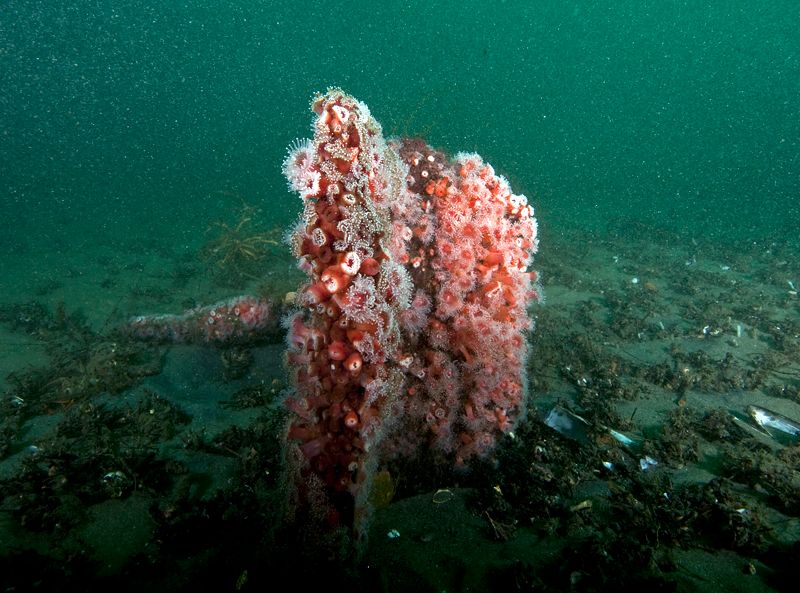 Short, broken piling in the canyon

Corymorpha nutans
After the dive we ran offshore to warm up the motor oil. Three miles out, we found six Pacific Bottlenose dolphins. They didn't play much, but hung around long enough for a few shots.