Posted by Max Bottomtime on April 09, 2012 at 20:29:10:

Merry wanted to make a do-over dive on the Redondo Barge this afternoon. I remembered my macro lens this time. Patchy fog and wind chop at the surface gave way to fairly nice conditions under water. Eighteen feet vis and 51° water is very nice compared to what we've experienced lately.
I only found one tiny Tritonia festiva today, but when I looked under a small piece of rusty iron I hit the jackpot. I noticed a small dot in the center with rhinophores. It was the smallest Aeolidiella oliviae I have ever seen. Nearby was an even smaller flatworm. When I downloaded the photo I found not only my first Cuthona lagunae, but two of them. They were barely visible in the original photo.
During our ascent we worked on our jelly photographic skills. We did better, but still need improvement.

Cuthona lagunae bycatch

Flatworm

Aeolidiella oliviae

Tritonia festiva

Doriopsilla albopunctatus

Aegires albopunctatus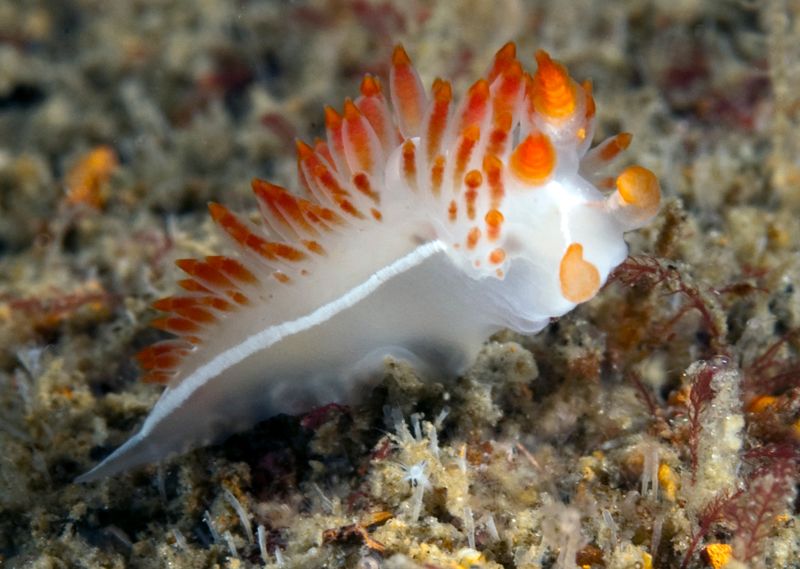 Flabellina trilineata

Hermissenda crassicornis

Navanax inermis

Painted greenling

I found Margaret's little sculpin hiding under a rock

Pleurobrachia bachei

Mitrocoma cellularia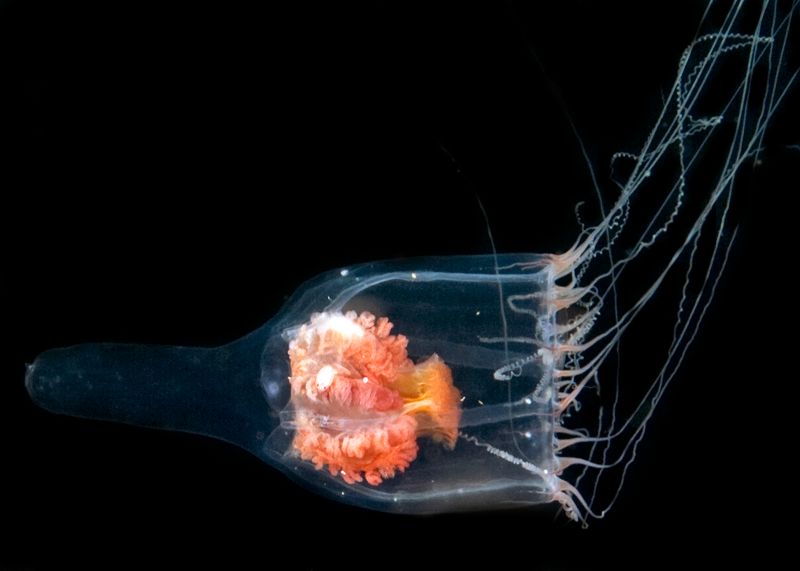 Leuckartiara spp.