Posted by Max Bottomtime on April 22, 2012 at 19:50:56:

Kevin Lee and I went on a macro hunt while Merry was jellin' in mid-water. I looked for more shrimp but came up empty today. I did manage to find enough subjects to keep Kevin's and my strobes firing all day.
While Kevin checked out the fish eggs Merry found last week I found another tiny Cuthona albocrusta. After taking several shots, I took the piece of rust with a white speck in the center to Kevin.
I later found a Cadlina modesta on a rock which held the shrimp yesterday.
The barge is crawling with Hermissenda crassicornis, many laying eggs on every surface.
Other nudis, flatworms and caprellids covered the remaining landscape.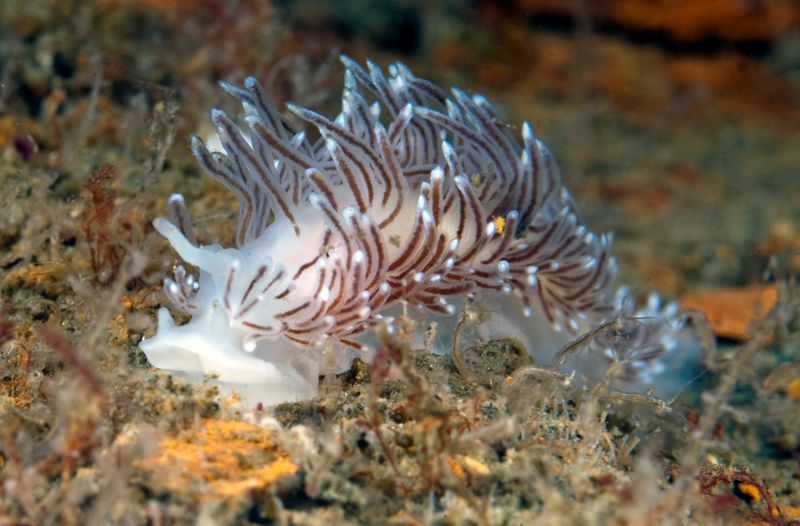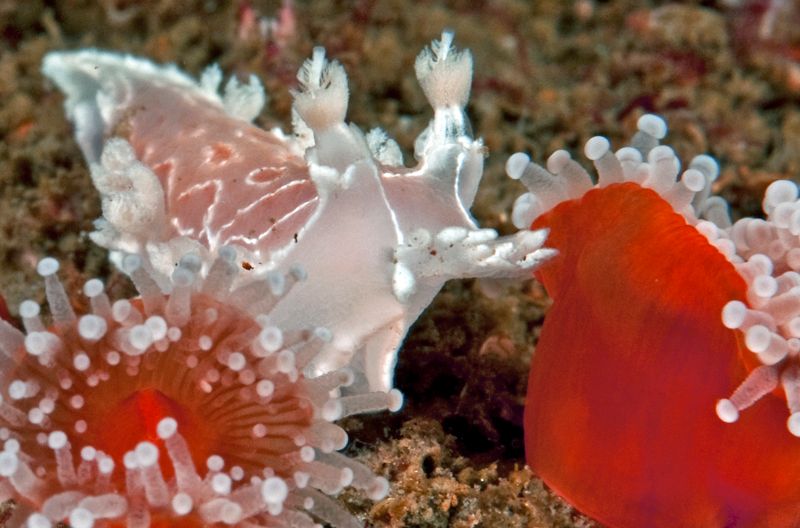 Nearing the end of my dive I spotted movement near some rusting metal. A minuscule worm wiggled away from me, but not before he was captured on digital media.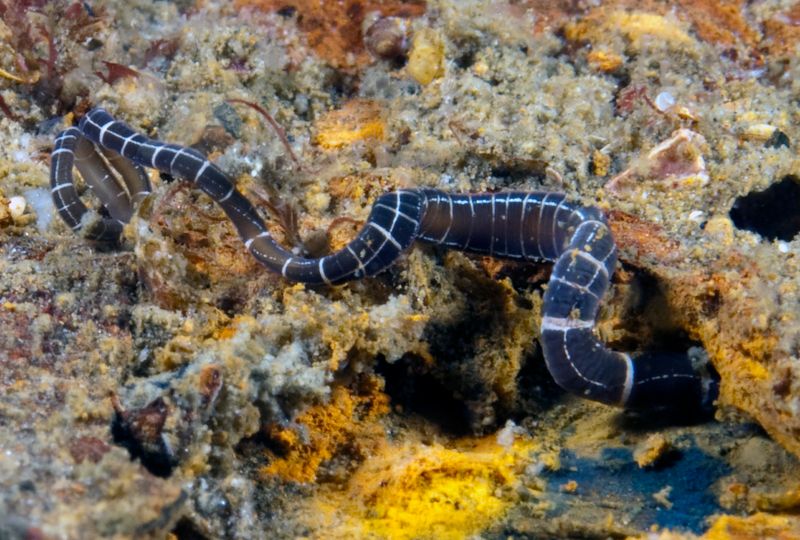 With poor conditions this weekend we decided to make a second dive on the barge. It wouldn't be great, but we knew we would find more subjects. As I descended I was shocked to see that the schmutz that has clouded the water for so long was gone. Visibility was thirty feet on our second dive, thanks to the 48° water that had just swept through.
While looking at the same rock from the previous dive I found two Aeolidiella oliviae, one laying eggs. It was a great way to end a day of local diving. Hopefully the great vis will hold out until the next storm.