Posted by Max Bottomtime on May 12, 2012 at 20:37:30:

Margaret Webb joined us this morning to see how far along the sculpin eggs on the barge were. They're pretty far, in fact, they were gone. I then looked around in the ten feet of visibility for a Cuthona albocrusta, the tiny nudibranch I've been finding recently. I spotted one right away. It was much larger than the previous finds. It's hiding behind a snail in this photo. That is my finger to the left.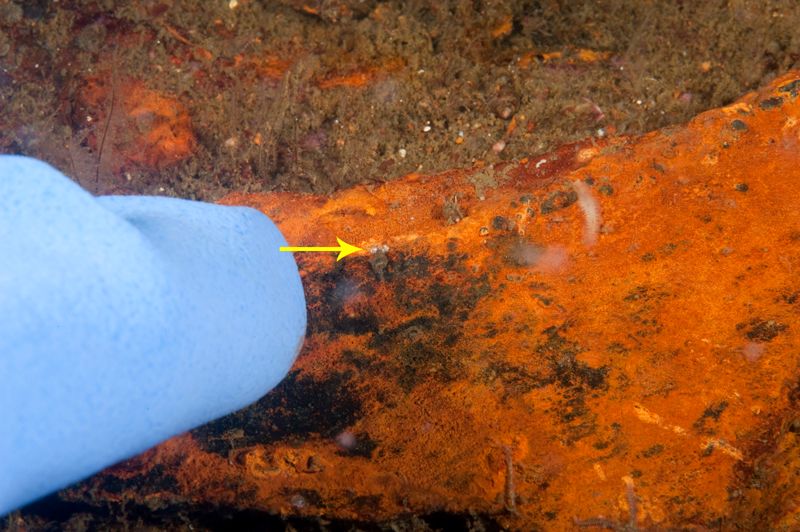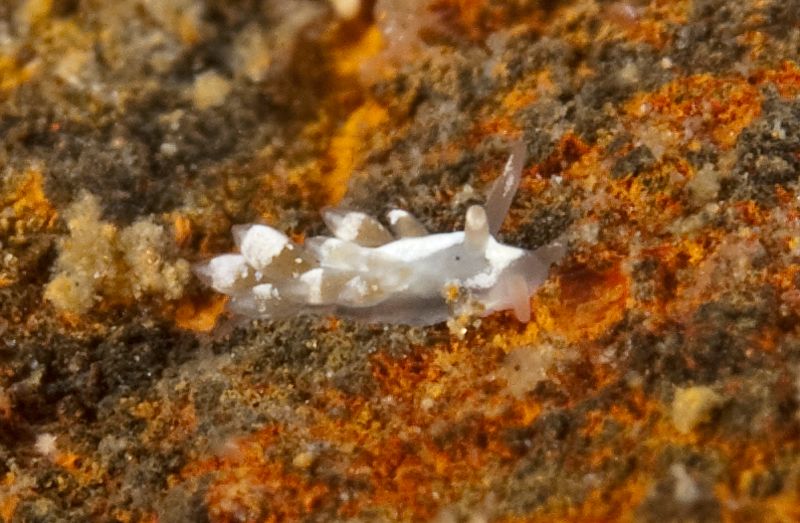 I found more of the usual nudis and flatworms, but nothing new today. The water has warmed up ten degrees since last week. It was also windy and overcast. Looks like summertime has arrived in SoCal.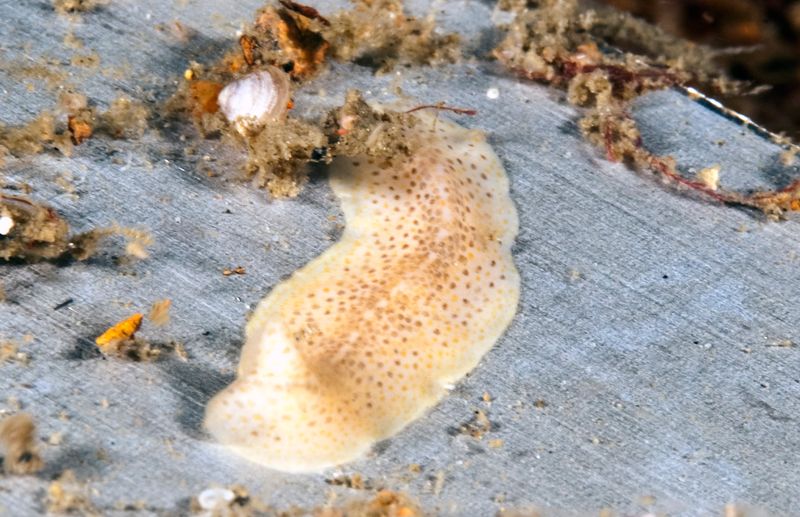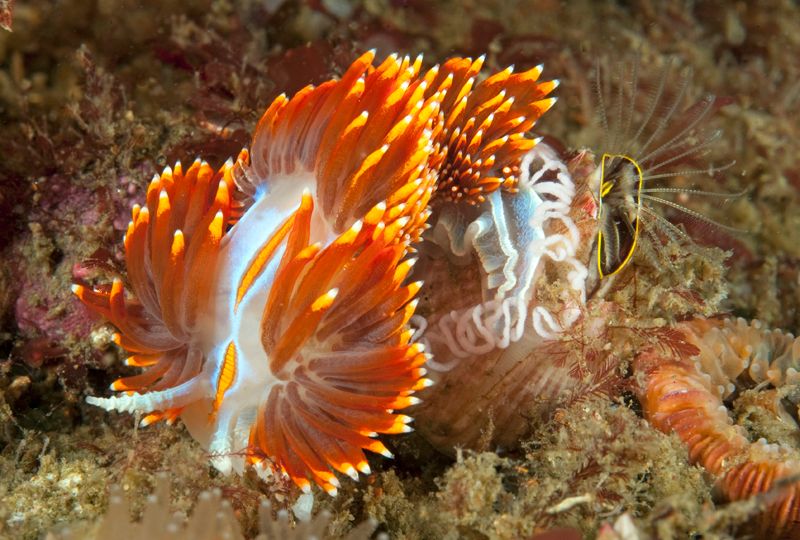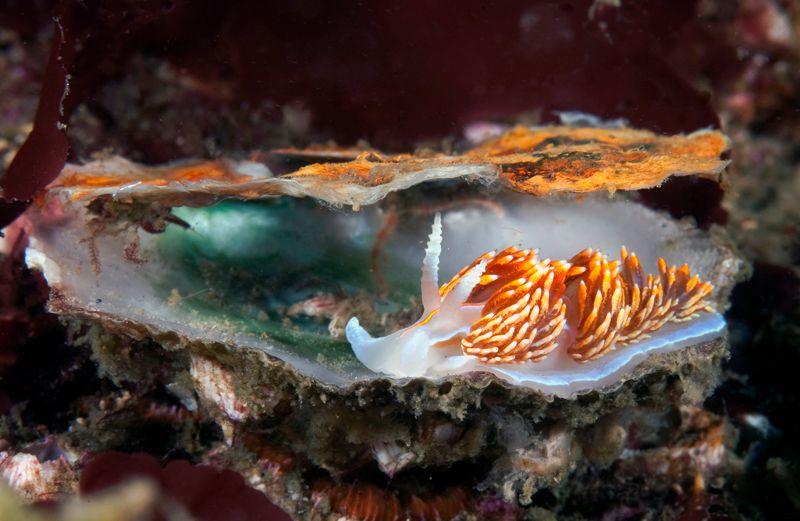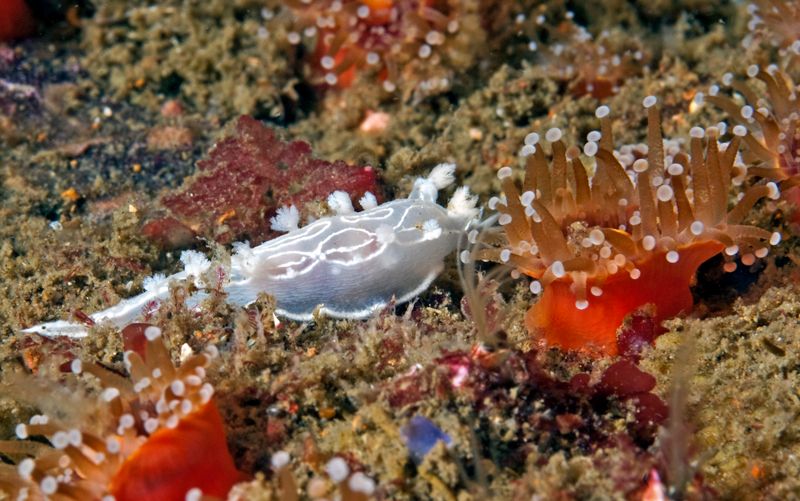 We headed to the Landing Craft, hoping for better conditions. It was a little worse with eight feet vis and surge. I found three Cuthona divaes but little else. Whe I got back on the boat there was no water pressure. This meant no hot shower. No rinsing cameras. No flushing the toilet with two women onboard.
We made it back to the marina, where I spent most of the day replacing the water pressure pump, filling tanks, washing gear and the boat. It was a twelve hour day for two dives within a mile or so from home.