Posted by Max Bottomtime on May 13, 2012 at 16:16:01:

With swell model predictions in the blue for this weekend I was really looking forward to improved conditions and good visibility. The ocean had other ideas. Visibility at Pt. Vicente was marginal, but the wind and swells would have made gearing up uncomfortable. We headed for the Marineland Platform instead. Frank and Charlie (FrankPro1 and SPKelpdiver) hadn't dived here, so they got to notch another site to their list.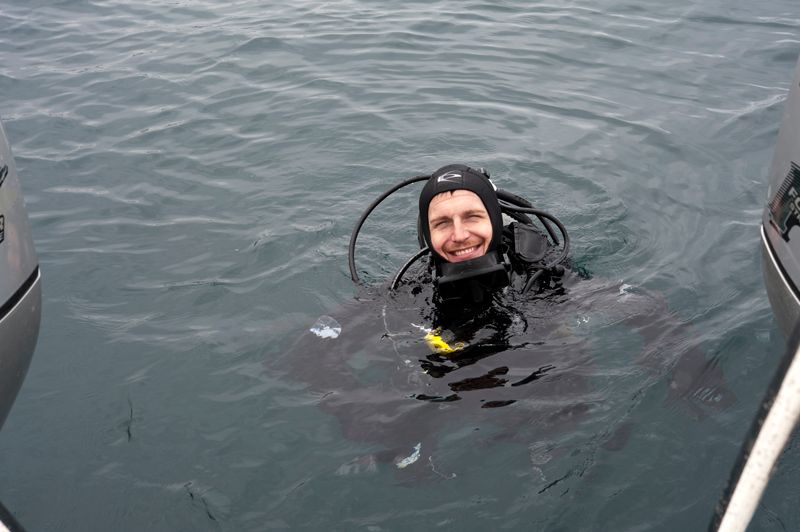 Charlie seemed happy to get in a dive anywhere due to his work and school schedule.

Frank was very upset and hated every minute of being here...just kidding.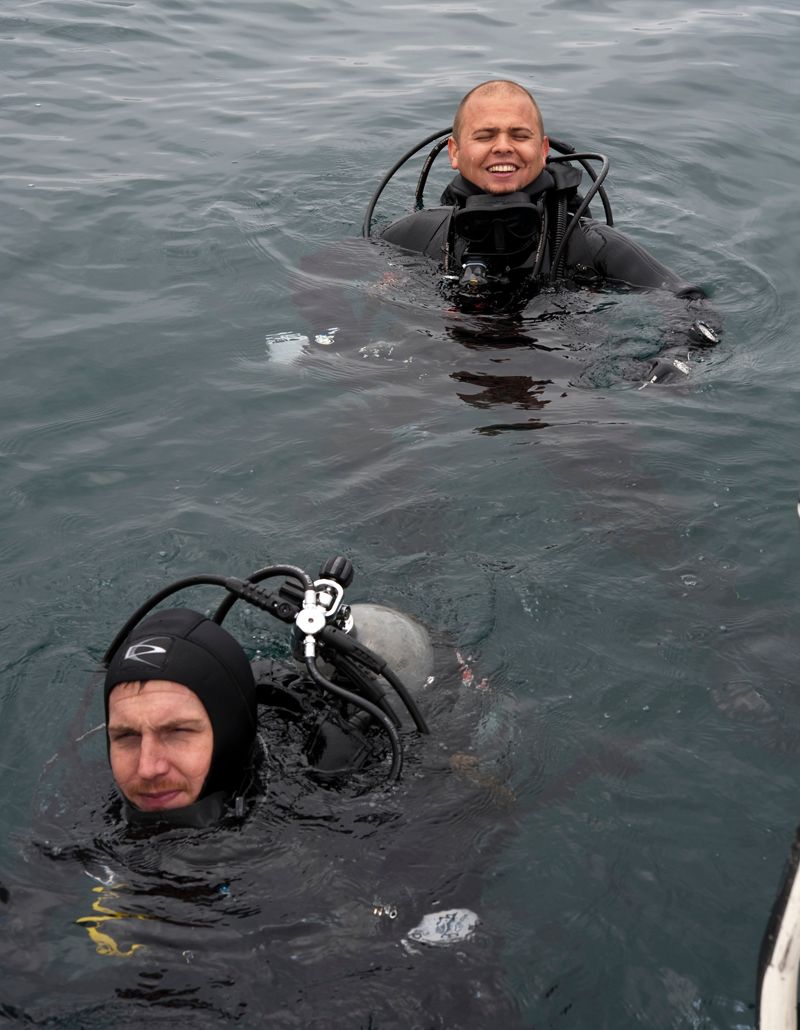 Eventually the both cheered up and swam to the down line. Visibility was quite nice, do to about fifty feet. Unfortunately the platform is in seventy-seven feet. We had ten feet of vis on the bottom. The wind pushed the boat away as the anchor fell, so I had to tie off my spool and find the platform thirty feet away. The buoy we placed there last year was still in place, but probably not for long. The line had been wrapped around the rusty bolts on the platform, tearing the three-strand line down to two flimsy lines.
While attempting to untangle the line, I tore my right dry glove. My right sleeve began filling immediately. I continued the dive, but was getting pretty cold.
Life on the platform is slowly making a comeback after the last time it was dragged by squid nets. I didn't find a large assortment of nudibranchs, but the sand bass were large and curious.

Cabezon

Ploycera tricolor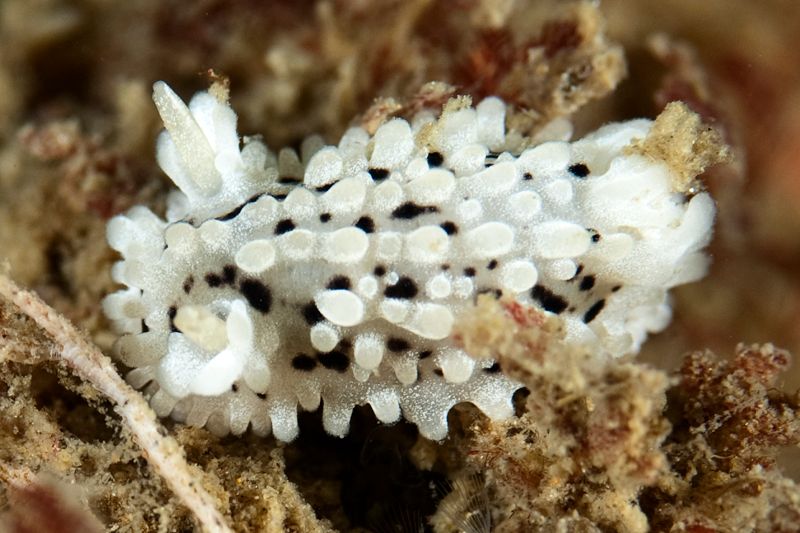 Aegires albopunctatus
Merry cut the buoy free. We will clean it, re-mark it and attach it to the platform soon with new line.