Posted by Max Bottomtime on August 26, 2012 at 16:28:00:

While work continues with the sand barges dumping gunk from Marina del Rey onto one of our favorite dive sites in Redondo Beach, we have been concentrating our efforts offshore.

We missed the hatching of Octopus rubescens by a few hours last week near the Redondo Barge, but there are more nests that are not as far along. We'll keep an eye peeled for tiny hatchlings withing the next few weeks.

I've also been trying, unsuccessfully to capture images of the tiny nudibranch Doto kya as they lay eggs on the side of the barge. Today I could clearly see rhinophores, hoping it was from a larger specimen. Alas, no such luck. However, it was still exciting as it turned out to be several Dotos enjoying a minuscule nudi orgy. I used a 90mm lens plus a diopter and could still not get any great detail. Maybe I should stick to starfish and gorgonian. At least they don't move too fast.




Kevin Lee works as part time Anchor Boy while the sand barges continue burying the nudibranchs near the Topaz Pilings

Cabezon, Scorpaenichthys marmoratus

Triopha catalinae

Tritonia festiva

Cadlina flavomaculata

Aegires albopunctatus

Hermissenda crassicornis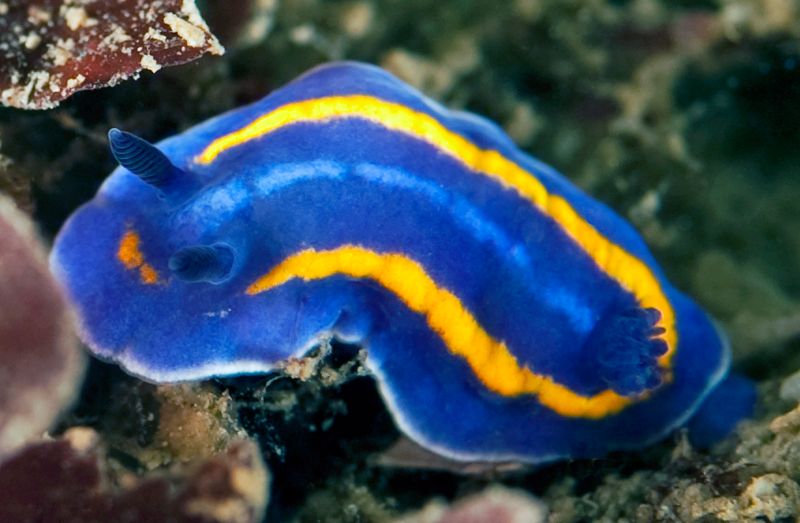 Mexichromis porterae

Doto kya

Corynactis californica